We take a deep dive into this weekend's goings-on at one of London's most notorious watering holes.
---
It's halfway through the month, so we'll just presume that you've already failed Dry January. Miserable. Not to worry, just say you couldn't help but support local LGBTQ+ venues. Always a good excuse for getting rat-arsed. It's a good weekend to be back on it because just WAIT until you hear what they have popping-off at the Royal Vauxhall Tavern. With everything from royalty to woodland creatures, all doused in a spritz of Chanel No5, let's take a look at what the iconic queer saloon has lined up for this weekend!
---
On Thursday, 16th January they're kinging off the weekend early with a delectable dose of testosterone-infused action. It's Kings of Clubs, South London's premier night dedicated to all things drag king. Expect tube socks down y-fronts and a whole bunch of flexing brought to you by king of kings Frankie Sinatra. Topping the bill this week is cheeky northern lad LoUis CYfer, who'll be strutting his tush across the red-velvet stage with the likes of Prinx Silver, Kallum Kiraly, Will Actually and Khristian Stanswick. Also getting in on the action is resident magician Ricard Melanin 111 and three brand new open mic slots. The evening's pulsating tunes will be provided through a Stav B vinyl spinning session. Doors swing open at 7pm, with the show kicking off at 8pm.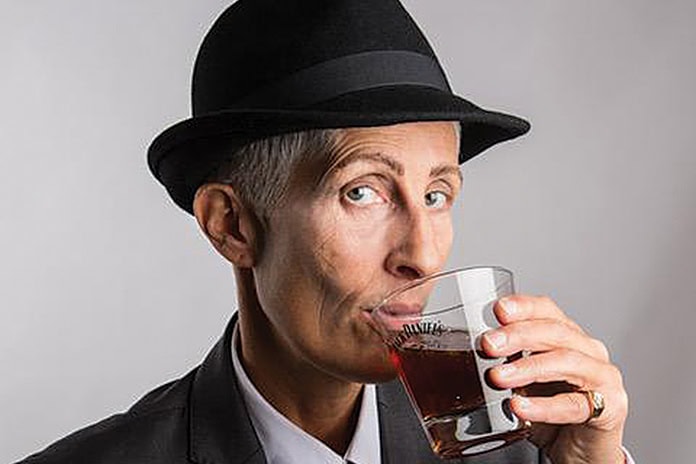 Then on Friday, 17th January it's a double bill! Kicking off the evening will be the decadent stylings of QX Cabaret Award winner Chanel No5 who's sure to croon her way into your heart. Bringing together West End classics and some smooth jazz numbers, you'll be gagging for a cigar and a whiskey on the rocks once she gets going. She's an intoxicating mix of old Hollywood glamour with a fresh, wide-eyed ingénue attitude. Doors open at 7pm, with Chanel dragging her silk train onstage at 7:30pm. Once she's belted her last note, the stage is set for a BeefMince takeover. The vibe is bear-full and attitude-free. For almost four years, they've been drawing hundreds of bears to the Tavern, like a big pot of sticky, sweet honey. Resident DJs Silverhook, Cactushead and the adorable Tareq. Their approach to music is simple, it can be anything from disco to tech, but it has to be quality. Get ready for your beards to bristle and your caboose to get bouncing.
Then comes Saturday night, 18th January. It's an extra-special edition of weekly performance night DUCKIE, with the irresistible Thick & Tight. Find out more about it in our Going Out pages.
Winding down the weekend on Sunday, 19th January as always is Sunday Social. It's the perfect place to re-adjust after a heavy weekend, getting a few drinks before Monday morning ultimately rolls around. Holding court this week is reigning Drag Idol winner Karla Bear. She's got a stellar set of pipes on her, so be sure to have your ears OPEN. From the minute this divine drag delinquent stepped off the plane from Australia, she has been SLAYING. On DJ duty is resident Simon Le Vans who's being joined this week by the twiddling fingers of Phil Marriott. Grab yourself a beer and let the beats just wash over your hangover-riddled body.
The Royal Vauxhall Tavern, 372 Kennington Lane, Lambeth SE11 5HY.
www.vauxhalltavern.com QXTickets.com
---
Stay in touch with QX Magazine on Twitter
Check us out on Instagram
QX Magazine App Updated: At iOS & Android Download FREE. Improved graphics. Convenient digital magazine experience. App and website integration for when you're on the go!
---