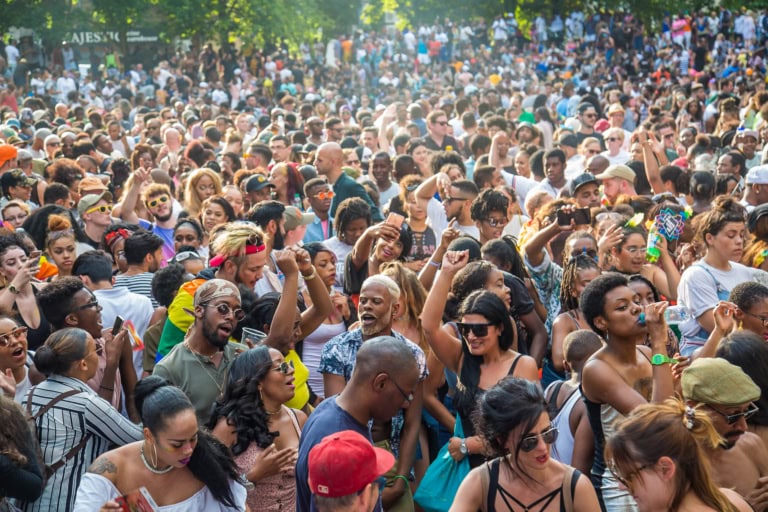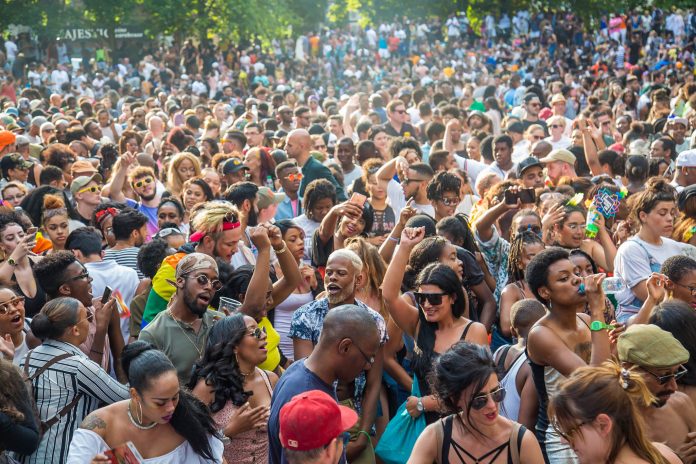 UK Black Pride is Europe's largest Pride celebration for LGBTQ!+ people of African, Asian, Caribbean, Latin American and S.W.A.N.A. decent.
Starting off as a small party in the park, it has metamorphosed into a diverse, welcoming festival of colour and joy! The last in-person event was a fabulous gathering at Haggerston Park where 10,000 people joined in the celebrations.
After two years of virtual events, UK Black Pride returns for an in-person protest and celebration on Sunday 14 August, 2022. This year the event takes place at Queen Elizabeth Olympic Park in Stratford, London.
"Our vision for UK Black Pride has always been to meet and exceed the expectations of the communities we represent and fight for. Each year, we consider how – through programming, protest and politics – we can create space where our identities and our cultures can be expressed safely" – Phyll Opoku-Gyimah
This year's theme for UK Black Pride is "POWER"
UK Black Pride has a stunning line-up of talent. With a main stage, a wellbeing area, and a DJ tent with capacity for 1,000 happy dancers!
UK Black Pride Main Stage Line Up:
12:00 UK Black Pride Opening
12:05 Bonita Bonita FM (Desta)
12:50 UK Black Pride Announcements
13:20 BLOOM
13:25 O.D.C
13:30 The Harem of No One
13:40 Newtion
13:55 DJ Stacy Bee / Swagga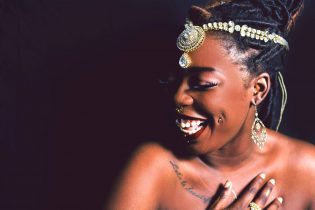 14:40 UK Black Pride – Sadie Sinner
14:45 ORREN
14:50 UK Black Pride presents: Gok Wan
14:55 Tana
15:00 Nafs Space x HUNGAMA's 'NAZAR'
15:45 UK Black Pride presents: Gok Wan
15:50 Keanan
16:00 House of Juicy Couture UK
16:10 UKBP presents Remi + Twos Twos
16:15 Peach Chutney / Bollywood dance
16:30 TAYO IKU
17:15 UKBP Presents Rikki Beadle-Blair
17:20 The Cocoa Butter Club
17:45 Nina Rose
17:55 Leo K
18:10 Beyoncé Experience
19:10 Nyja
19:25 DRÉYA MAC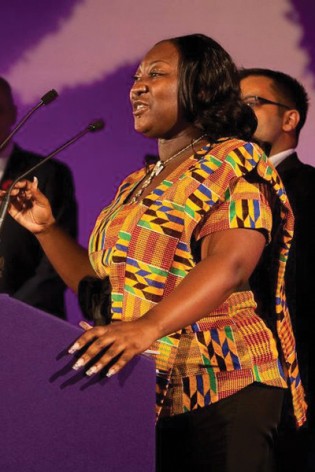 20:00 Lady Phyll & UK Black Pride
20:15 DJ Biggie C
21:00 Close
UK Black Pride Wellbeing Area
12:15 UKBP Presents: Char Bailey and Nathan Lewis from Black Thrive
12:20 DaddyPuss Rex
13:05 Lee Trash
13:20 South Asian Heritage
14:05 Rainbow Sisters
15:05 LSBU – University
15:55 Ramanique Ahluwalia
16:05 Pure Therapy
16:40 Destiny Adeyemi
16:50 Janethan
17:05 UKBP Presents: Nathan Lewis from Black Thrive & Char Bailey, UKBP.
13:00 DJ Mimi
14:00 Drybabe
15:00 DJ EMZ
16:00 Mark-Ashley Dupé
17:00 El Tuma
18:00 Gok Wan
19:00 Big John
You do not need to buy or reserve a ticket for the event at Queen Elizabeth Olympic Park!
UK Black Pride is on Sunday 14th August at Queen Elizabeth Olympic Park, 12pm – 9pm. For more information, please visit ukblackpride.org.uk