Romain Berger is a queer photographer from the French scene, born in the late 80s in Normandy. He has a theatrical and cinematic background and has long been fascinated by images, popular culture, stereotypes and gender issues.
Romain creates artistic works that are offbeat, deliberately kitschy, colourful and gently provocative. He unabashedly claims to be a camp artist and uses self-mockery so gay men can laugh at the difficulties of living in a homophobic society. He employs artifice and exaggeration. This is why Romain Berger deliberately takes clichés from gay culture and twists them in order to highlight our world, both in its best and worst aspects. He is not shy to deal with loneliness, superficiality, overconsumption, violence, addiction, sex and politics.
Romain explanes, "The characters in my photographs are marginalised, excluded or singled out… gay, women, transgender, drag-queen… who, for a single shot, become heroes and fighters. They are looking for a way out, they want to be stars."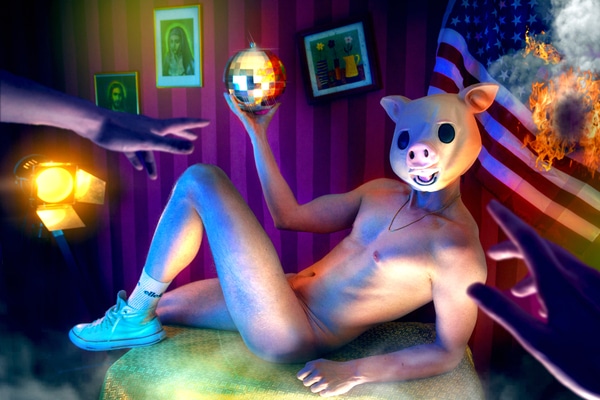 Moreover, Romain works a lot on the body. He tells us, "The body is everywhere on social networks and in magazines, it becomes, for many, an addiction to the race for perfection and this allows me, in my photographs, to gently sexualise the bodies of men. Sensuality is present in each of my pictures. I like to fantasise about the world, to put my finger on what is disturbing and, above all, I want to make people dream. It's a shared voyeurism."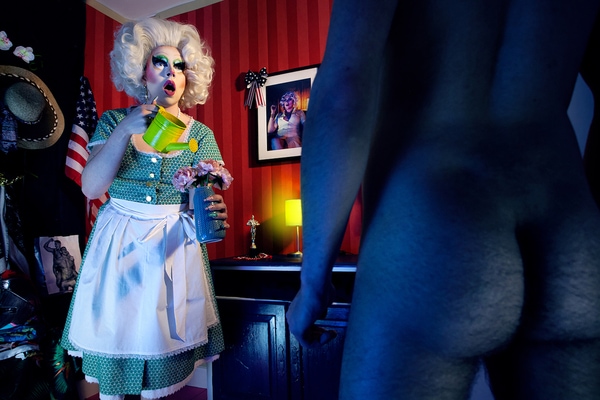 It is very important for Romain to keep the magic in his stagings. As a self confessed jack of all trades, he creates the setting, casts the models, makes the decor, dresses it and finally, he thinks about the lighting. Not surprisingly it takes him between two and three weeks to produce a new photograph.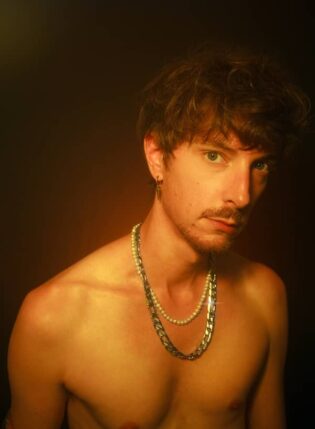 Romain Berger is also a member of the queer collective Balaclava.Q and has regular articles and interviews in magazines internationally. In 2021 he was awarded second place for Best Gay Photographer and exhibited at the SUM gallery in Vancouver. This year he has exhibited in France and had an exhibition in Switzerland, at the Bowie Gallery.
His work is available for sale worldwide, signed and in limited editions.
---
---
"LIFE'S A CABARET" by Romain Berger
PHOTO BOOK PRE-ORDERS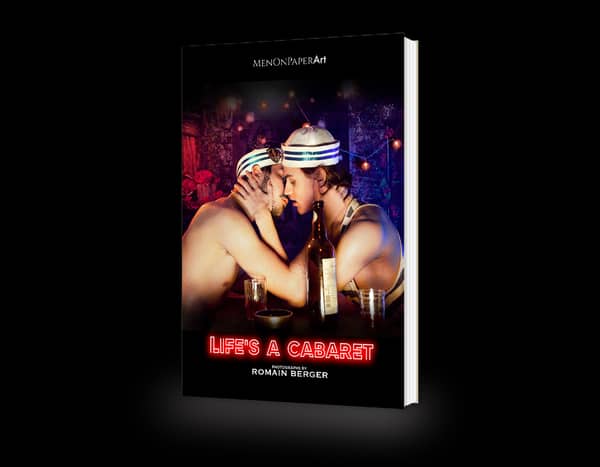 English publisher, Men on paper art, will be releasing a photo book of Romain Berger's work. Called "Life's A Cabaret" pre-orders are available now. The price is a very reasonable £28 and will grace your coffee table beautifully. A perfect icebreaker on hand for when you're *entertaining*! The photo book will be shipped 26 September 2022 (Royal Mail Track & Sign service). You can also pre-order your limited edition signed copy for when you really want to impress! Priced at only £40.
---
---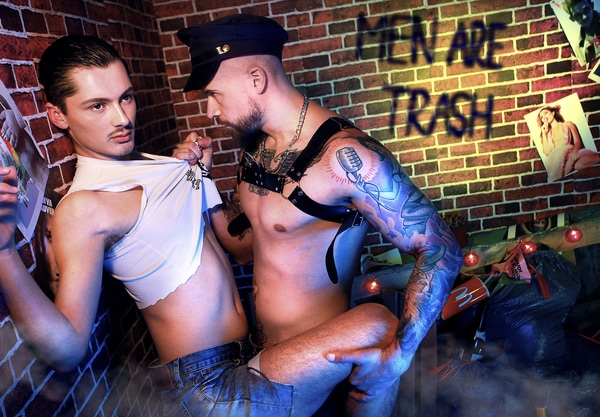 You can find Romian Berger's work on his website www.romainberger-photography.com and follow his work on Instagram @romainb_photos
View this post on Instagram