Holby City's David Paisley returns to the stage as Ben in Adam Zane's Jock Night at Seven Dials Playhouse from 9 October to 4 November 2023. QX interviewed the queer rights campaigner and gay heartthrob.
What was it about the Jock Night script that made you think, yes, I want to be part of this?
I think I was sold from my character's first line. I emailed back and said yes before I even finished the script, as I kept laughing and finding a lot of recognition. Luckily, when I finished reading the play, I still wanted to be in it, as that would have been very awkward. Jock Night has some real heart and big laughs and offers a glimpse into a world that many people will recognise. I think it's an authentic and unflinching portrait of a side of queer life that lots of us will relate to. It's also very funny, so that helps.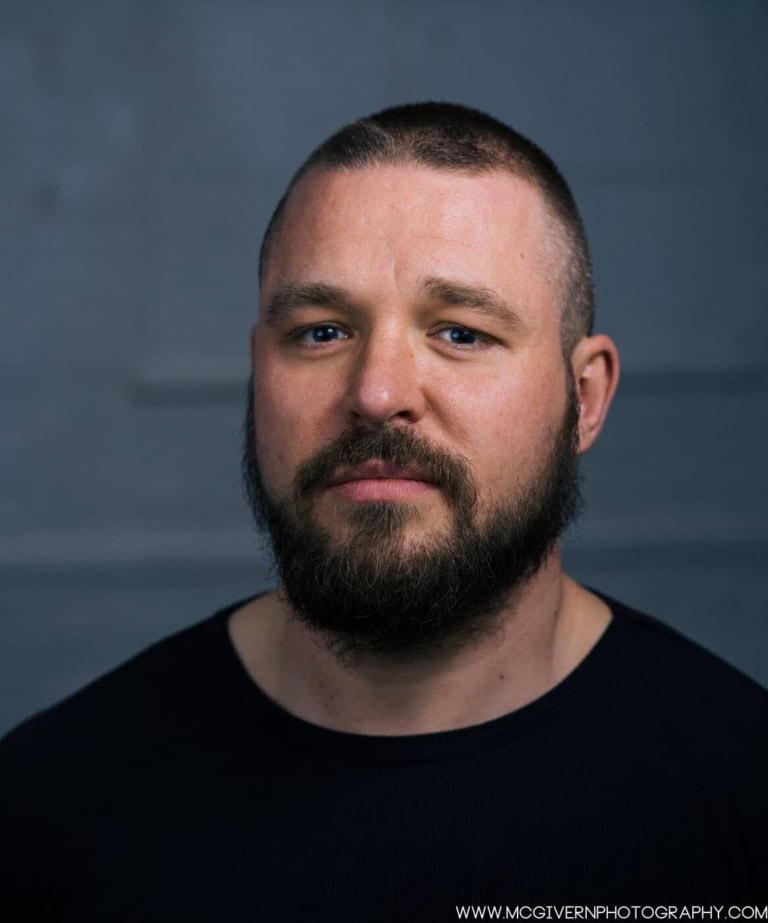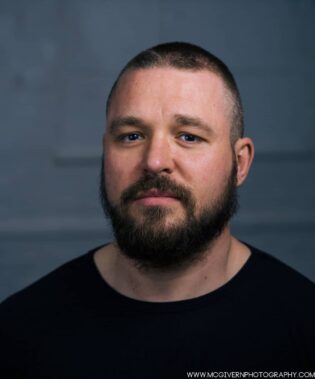 Your character, Ben, strives to find love amidst a culture of chemsex and casual encounters. How does his character resonate with you?
I don't go clubbing so much anymore as I'm happily partnered up, and I don't drink, but I have experienced plenty of wild nights in my time, so it's not something I'm completely unfamiliar with. I'm also a massive Victoria Wood fan, as is Ben, and that's what really drew me to the character. I think she was a genius comedian and writer. I remember after a particularly debauched night out, rather than sloping off to an after-party, I dragged my mate home, and we stayed up late watching As Seen on TV on DVD till the sun came up. So, the character felt like a good fit.
Chemsex can harm mental health, and Jock Night doesn't shy away from this dramatic theme. How might the play influence our sexual and mental health?
A lot of plays have addressed chemsex, and I think it's still a discussion worth exploring. What marks Jock Night out is the humour, truthfulness and compassion with which it treats the subject and its characters. I've lost friends to that world, and I know of many more who have struggled or are struggling with similar issues. LGBTQ+ people are historically more prone to addiction and mental health issues, often driven by societal or familial rejection that many of us have experienced. There's a shared experience of being othered by society that many LGBTQ+ people understand, and for some, that comes with trauma and personal struggles to accept and love ourselves for who we are. Getting lost in sex, drugs, and hedonism can feel like a rational response when you're seeking love, connection, and validation in reaction to feeling excluded and alone. We all want to feel part of a community, to feel connected, and the world of chemsex can offer a powerful escape into uninhibited pleasure and intimacy. But people can get lost in it, and it's right to look at it and have an open discussion about how it impacts us as a community.
Yet, it still remains a comedy. What keeps us laughing?
Well, sex is hilarious, for a start, isn't it? I've probably permanently scarred a few partners by breaking out into giggles in the middle of things, but I can't take sex remotely seriously, as it's such a funny thing to be doing. The play is quite an unvarnished depiction of a world of sex and sexuality that some people might find eye opening, but I've always found those kinds of overtly sexual environments to be full of inadvertent comedy. The manners and etiquette at play when everyone is naked, that tension always seems innately comedic to me. Besides sex, Jock Night has some very sharp observations, and the comedy comes naturally from the characters and their situations, and a lot of those laughs come from things I hope our audience relate to and recognise.
The play is very much for adults, and you have your fans! Can they expect to see more than a kiss?
I don't think anyone is going to walk away feeling that they have been short-changed in that regard. That's all I'm going to say. A lot of the roles I've played have involved sex and nudity. Even my first job in Tinsel Town when I was 19, it was a pivotal part of that role, and I was very lucky to have a production company that made it feel safe, comfortable and easy, as I'm now much more aware of how those situations can be challenging for young performers. We didn't have intimacy coordinators back then, so I feel lucky to have felt safe and supported. The team for Jock Night have been really great at making us feel supported as a cast, and I think that will translate on stage. I'm quite comfortable with nudity and sexuality, and I wouldn't want anyone to leave the theatre disappointed, so people can set their expectations knowing that.
You've always been prepared to stand up for what is right, even when threatened. How do you think our community will overcome the clear and present dangers we face?
It's a very worrying time for people in the LGBTQ+ community. I think we're all aware of how homophobia, transphobia, biphobia and queerphobia are becoming increasingly normalised on social media platforms and in public. I had a white van driver lean out of his cab and shout "faggot" at me only a few weeks ago – I was wearing pink hotpants, a pink crop top and a pink skip cap, so I thought, yes, yes, I am – so what? But it's still disconcerting and scary when it happens, and had it not been a busy street in broad daylight, I might have been more intimidated. The media has latched onto LGBTQ+ issues, and specifically trans rights, as a topic to exploit for division, and it's sad that it's working. The only response is to live out loud as much as possible, to be supportive of everyone in the community and to stand united in the face of growing hostility. We have strength together as a community, and we have to support each other. It's the only way. I was on my way to Trans Pride, in my pink hotpants, and when I got there, I was reminded that collectively, we are bigger and louder than the small-minded van drivers and the keyboard hate preachers; they won't win.
Will we see more of David Paisley on stage?
Possibly – the stage is where I feel most at home, and I have missed live performance, as this is my first show since the pandemic – I hope I haven't forgotten how it's done. Right now, I want to focus on Jock Night and making sure it's a fun experience for everyone who comes along. That's my main priority. That, and finding a jock strap that fits…