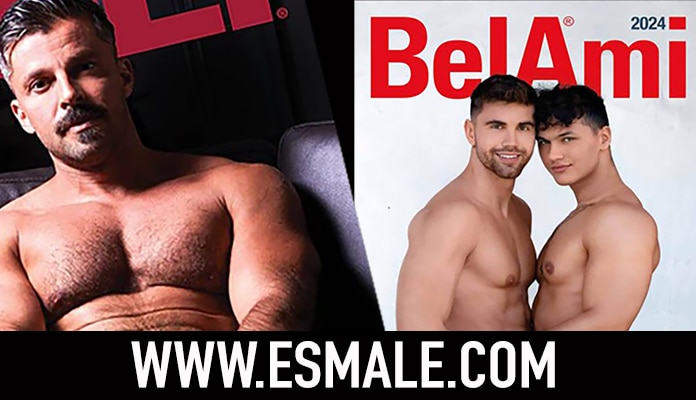 Full of hotness, nakedness and full frontals! This year's gay calendar collection is strong and will give you plenty of visuals throughout 2024!
Before we get into the calendars, I need to express that I cannot believe it is Calendar season already. I can still taste last year's Xmas dinner; where has the year gone, right? Secondly, if you asked me a few years ago if you would still sell calendars, I would have said no way! With everything online and on your phone, we assumed physical calendars would no longer be in demand. How wrong were we? Last year and already this year, they have been flying out. It seems like people still value a horny image in the WC or bedroom. It might even be the inspiration for something later on, best to have a bottle of Liquid Gold handy. Of course, they make for a great entertaining gift for Xmas; now, on to this year's offering from various gay porn studios and other suppliers.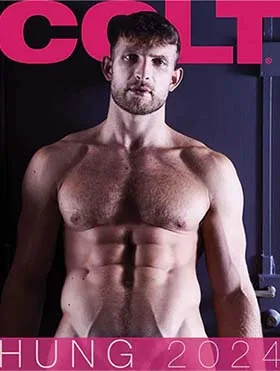 Colt Calendars:
Colt Studios has been providing the world with many adult movies. They have been around for decades and have some of the hottest men on their books. They focus on what they deem to be visual masculinity. From Muscle men, Leather to hunky guys, they have a great collection. All the calendars are full of totally naked men in various states of excitement, if you get my drift. The Colt HUNG calendar is impressive but also selling fast, so be quick if that is what you are after.
Belami Calendar
This is always a best seller. Belami is arguably one of the most popular adult studios. With a focus on hot European guys, often between a twink and a guy, they seem to have captured the imagination and fascination of many men. Usually, they bring out 2 Calendars per year, but for 2024, they have condensed all the hotness into one bulky calendar. Packed with full colour and full-frontal images, either solo or more, this one will keep you licking your lips all year round. Make sure you have plenty of gay lube at the ready!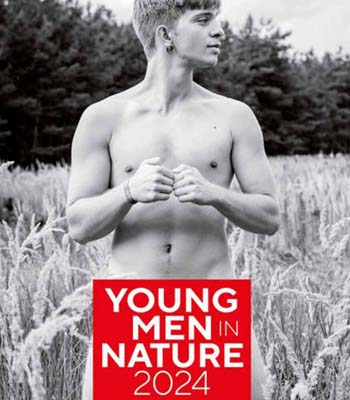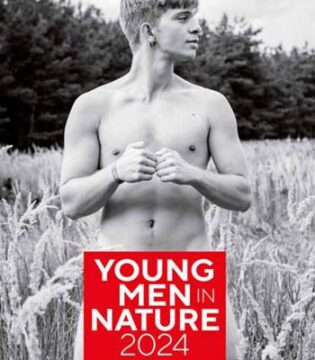 Phil Dlab Calendars
Born in Slovakia, Phil has made it his work to photograph male beauty in its natural form. Inspired by the Classical era and High Renaissance, Phil believes in the simple beauty of the male form. Making flattering and sexy stills of young men often in nature makes for great calendars. The images have more of an art focus than the other ones in our store. You will also not find any erect manhoods. Phil's work is all about capturing the essence of beautiful men in a relaxed, scenic environment. We have selected two calendars from his collection. One is focused on young men, whilst the other is called nothing to hide, which needs no further explanation, we assume.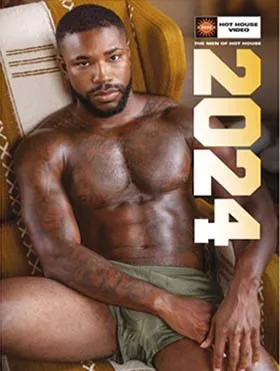 Other calendars of note
In addition to these three highlighted, we have lots more calendars that include hot men! The Men of Raging Stallion, Cocky Boys, Lucas Men International and Hot House are all studios that have brought us something that might tickle your fancy. We are talking seriously hot boys, hunky men and some muscle dudes included for good measure. All in their full glory for you to entertain yourself with.
Long may it last
As a store that mainly sells male sex toys, sexy wear, fetish and adult essentials, it is always great to have calendar season. A different type of product we can hopefully stimulate you with, which is, after all, what we are always aiming to do with anything that we sell.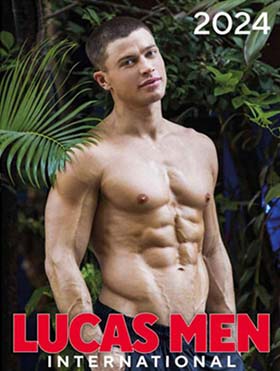 To view the full range of 2024 gay calendars, please click here. We hope this year's offering will include one that will give you 364 days of sexy images to look at. Please note that stock is limited. Once a calendar is sold out, it won't be re-stocked, so don't wait too long, as they might be sold out. As mentioned, they also make for an entertaining gift, either as a cheeky little something or to someone who will genuinely appreciate a calendar of men in their full glory.
With love