QX has put together a quick list of the best London gay bars with outside spaces, terraces and gardens. Some bars offer table service. Just click the venue name link for more info.
Click the venue name (pink) and the link takes you to their WEB PAGE.
MAPS ARE BEST SEEN WITH PHONES IN HORIZONTAL
---
Queer Soho
LGBTQ+ Gay Bars with

Terraces

and Gardens – London´s LGBTQIA Outside Spaces
Central Soho has extended street closures. Many LGBTQ+ bars in the area have terraces on the street. Here QX picks the best to drink at.
Times and info: here
52 Old Compton Street, London, W1D 6HJ
---
The Yard Soho
57 Rupert St, London W1D 7PL, United Kingdom
Times and info: here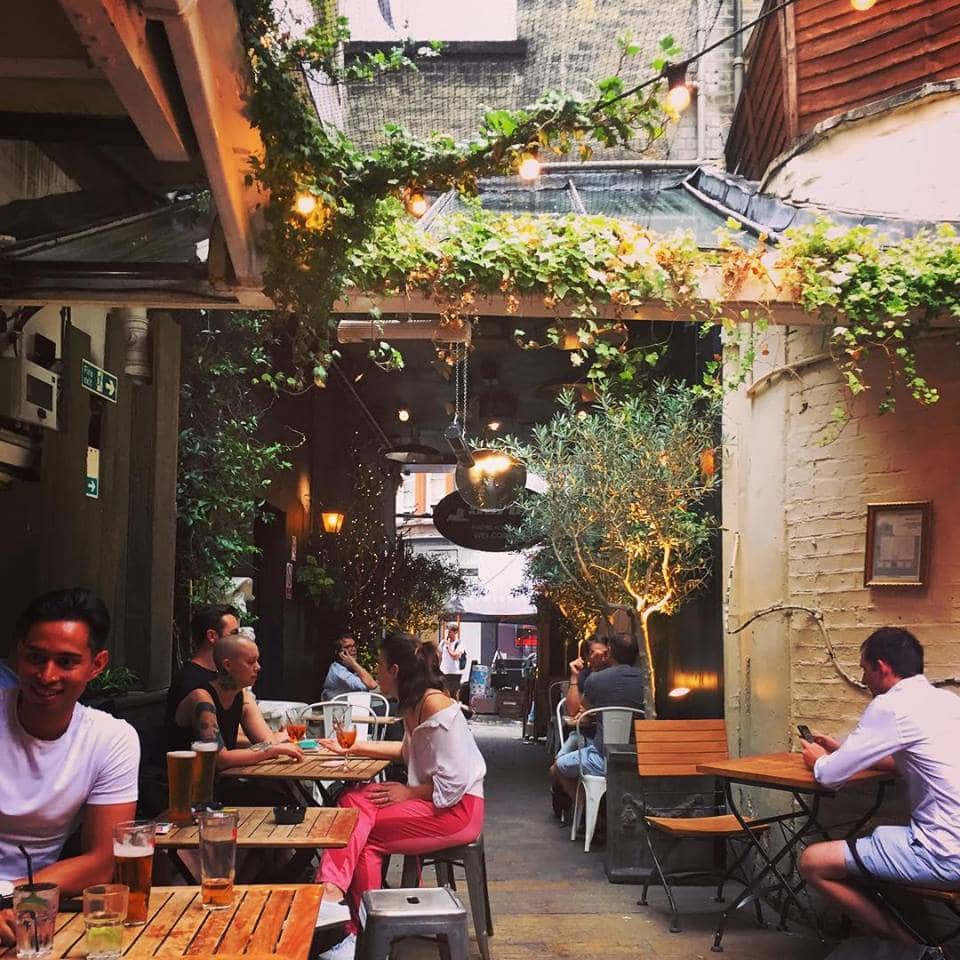 ---
Soho Square
An oldie but a goodie! At the height of summer, Soho Square harkens back to the good old days of Soho, London's former queer hub. Drag queens stumble across sprinklers, queens called Carlos wave and pout, cans of Tesco pre-mixed vodka cranberry get spilled. It's a special kind of hangover that you're treated to the next day though, after drinking all day in the heat, then drinking all night in KU or Comptons. Remedy it with a Bloody Mary. We bloody love a Bloody Mary.
---
Queer West End
LGBT+ Gay Bars with Terraces – London´s LGBTQIA Outside Spaces
---
Times and info: here
30 Lisle Street, London W1D 5JL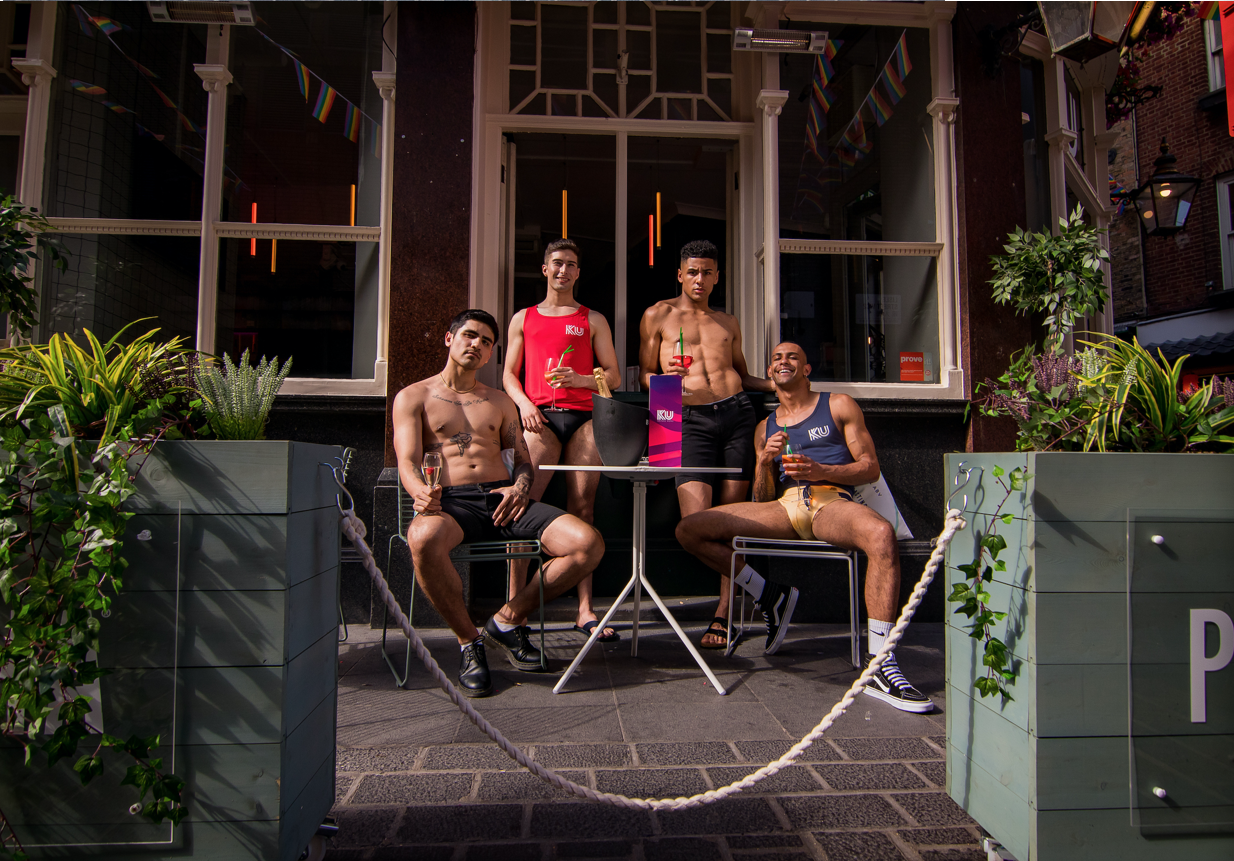 For when the heat really kicks in … 🍹 https://t.co/601wU0xAer

— QX Magazine (@QXMagazine) July 13, 2022
---
Times and Info: Here
12 Old Quebec Street, Marble Arch, W1H 7AF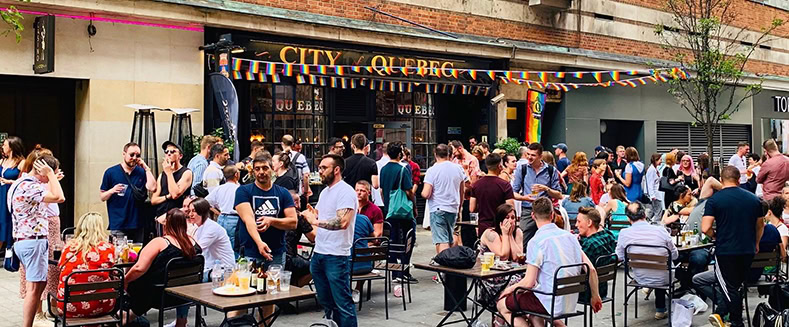 ---
Queer South London
LGBT+ Gay Bars with Outside Spaces in Vauxhall and Clapham – London´s LGBTQIA Outside Spaces
---
The Arch Bar, Clapham
Arch 642, Voltaire Rd, London SW4 6DH
Times and Info: Here
A beautiful terrace makes Arch Plaza one of the best queer venues for outside drinking.
View this post on Instagram
The Eagle Lounge Bar, Vauxhall
349 Kennington Lane, London SE11 5QY
Vauxhall tube. Great garden space in which they even perform theatrical events.
---
Times and Info: Here
114 Clapham High St, London, UK SW4 7UJ
Clapham tube. Wrap around terrace.
---
Times and Info : Here
8 Voltaire Road, London, SW4 6DH
---
Queer North London
LGBT+ Gay Bars with Terraces – Kings Cross – London´s LGBTQIA Outside Spaces
---
Central Station
Times and Info: Here
37 Wharfdale Rd, London N1 9SD
Round the corner from Kings Cross. Go Fund Me Page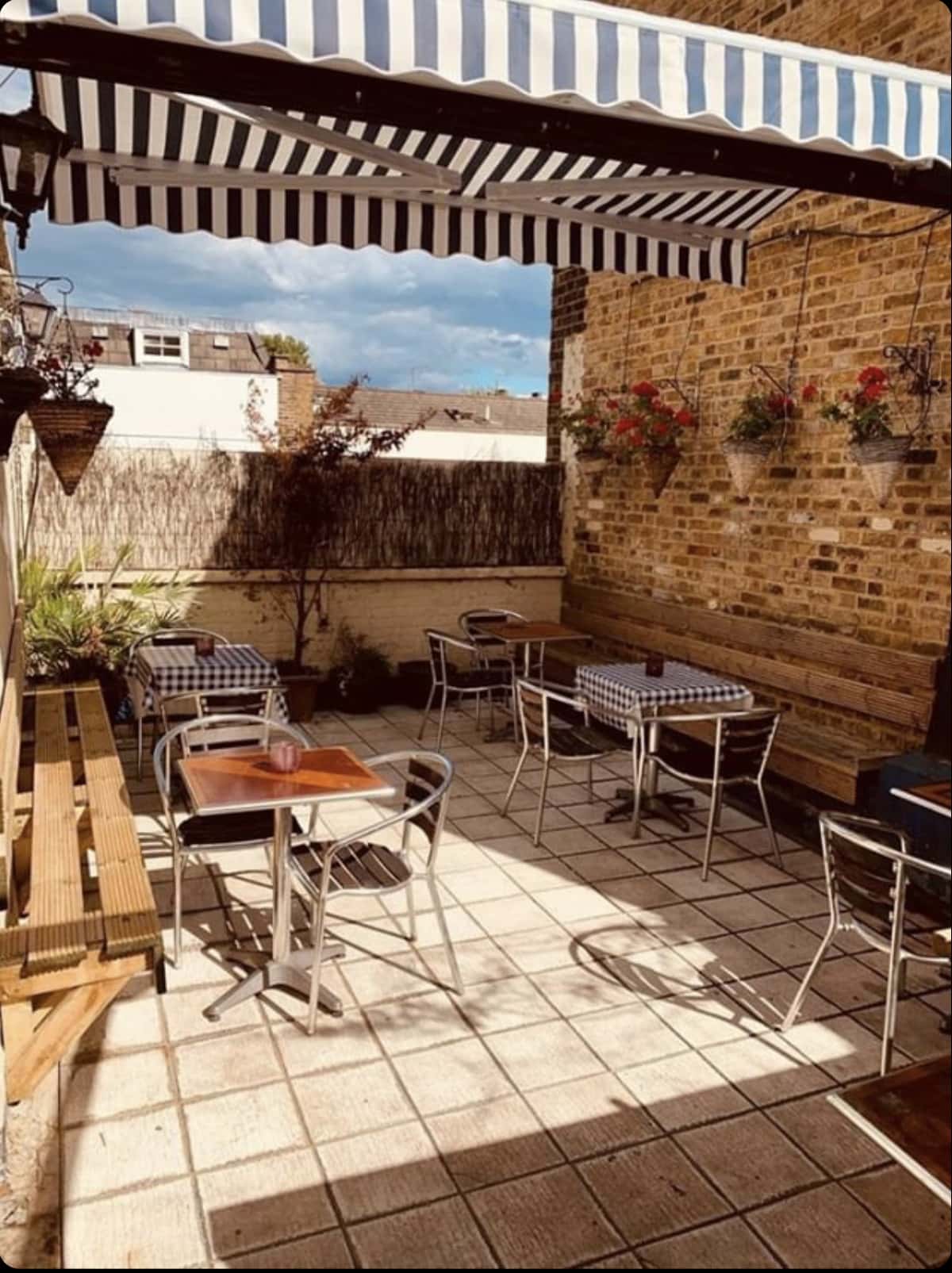 ---
Queer

East London
LGBT+ Gay Bars with

Terraces

in Hackney and Dalston – London´s LGBTQIA Outside Spaces
---
The Old Ship, Limehouse (Opening Soon)
17 Barnes Street, Limehouse, London, UK E14 7NW
Lime House Station tube just 2 minutes away. A beer garden for those glorious summer days. Download Apple app for bookings here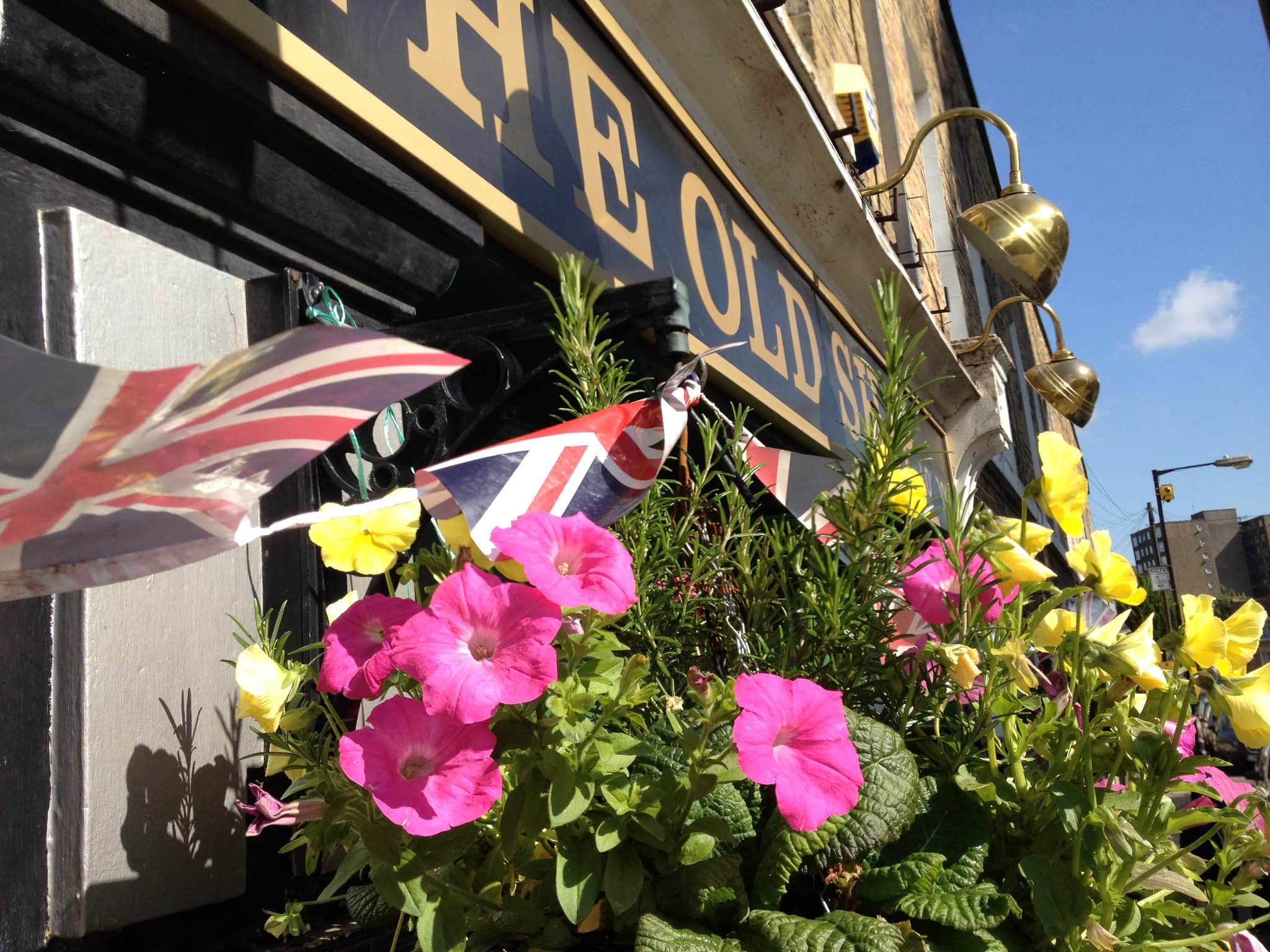 ---
Queer West London
LGBT+ Gay Bars with

Terraces

in Hackney and Dalston – London´s LGBTQIA Outside Spaces
---
56 Pope´s, South Ealing, W5 4NB
Your go to destination in South Ealing, West London. It's important to support bars that serve local communities, when little else is available. For those of you who care to, there is a gofundme.com/f/west5bar page available, but they'd rather you supported by visiting them!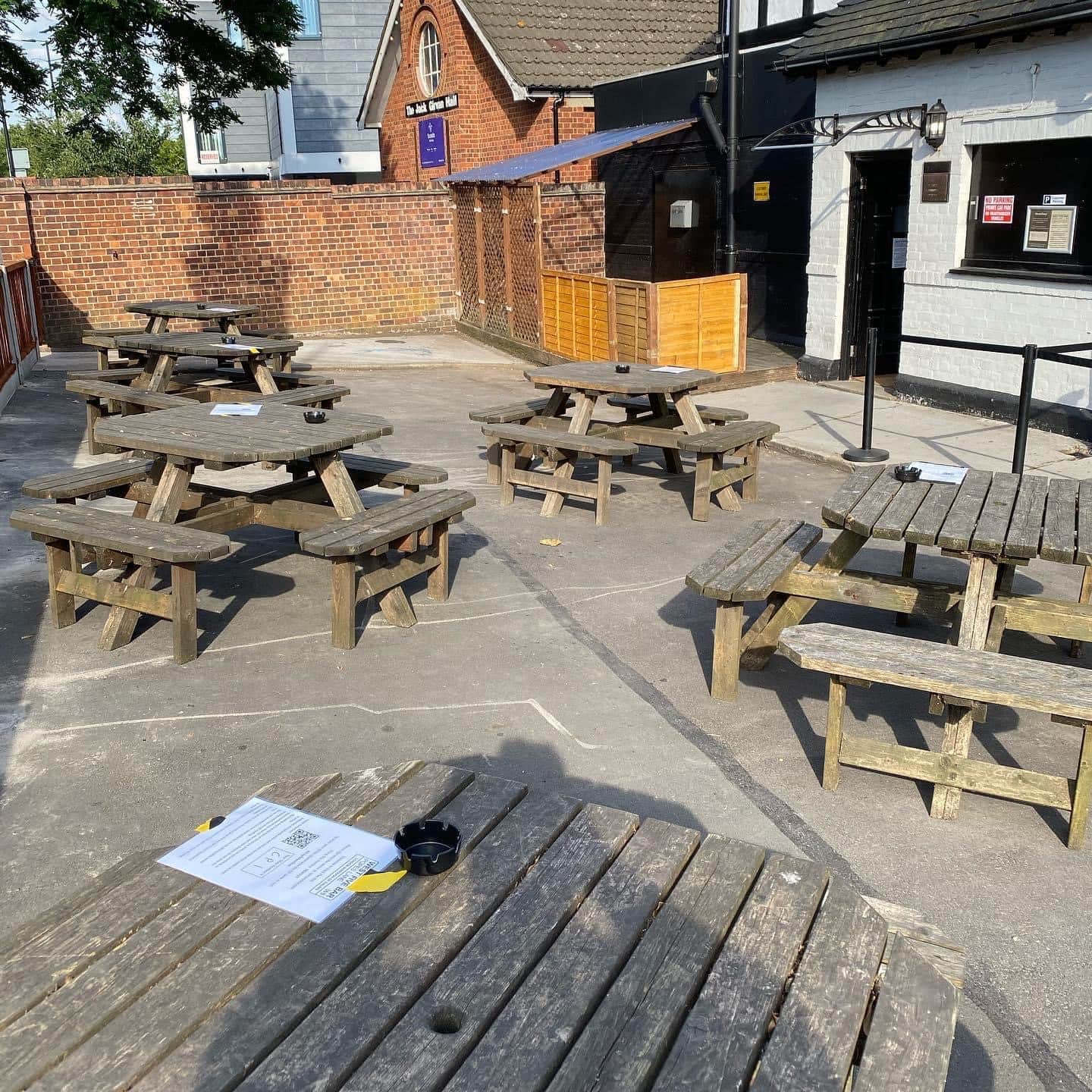 ---
Queer London
The Best Outside Spaces
---
London comes into its own in the warm weather, even if it does only last for a week. With nearly everything cancelled because of COVID we're in desperate need of some Summer fun and something LGBT Londoners are good at, is making the most of the weather. So here's our guide (we love a guide) to the best places to do that!
Regent's Canal
One of London's best commodities, a walk down Regent's Canal is a beautifully varied, wending and scenic route. Start off at the Kings Cross basin, and stomp down past the Hunger Games-esque new developments on the water, up to Camden, where you can take in some touching Amy Winehouse art along the banks, and have a nose at the uber rich gardens of the canalside houses around Primrose Hill. There's also a floating Chinese restaurant that looks like something out of Studio Ghibli.
London Fields
We LOVE London Fields. At its worst it's a smack crack nightmare, and at its best, it's a heady mix of Malibu, mature cheddar and marijuana. It's great for a post-party dissection, whilst sipping a Strongbow Dark Fruit and listlessly scrolling through Grindr. Then there's the lido, perfect for an afternoon dip (when it's open!).
St Katherine's Dock
WHO NEEDS Monaco or the Seychelles when you've got St Katherine's Dock! If you battle through the thronging, Starbucks-strewn tourist hell at The Tower Of London and dive into an unassuming side street just by Tower Bridge, you'll be rewarded with a glittering and fairly undiscovered oasis. An exclusive marina by day and a bustling restaurant/bar district by night, it's the playground of London's wealthy yacht connoisseurs.
Hampstead Heath
We probably use the word "iconic" too much, but Hampstead Heath IS iconic, truly. Its dappled woodland, crumbling walkways and cool ponds are steeped in queer history, and have provided a haven for gay men for decades. There's something inherently queer and uniquely London about it. A bit like us really. Which might be why we love it so much. It is, possibly, our favourite outdoor space in the city. Highlights include the cruising grounds, frequented by salacious men looking for fun in the bushes on hazy, humid afternoons; the historic Pergola, a beautiful, vine-strewn walkway that's like something out of Game Of Thrones; and of course the Men's Pond, with its breathtakingly cold, glistening waters and hilariously camp lawns, strewn with tanned bodies, Call Me Maybe wafting from several iPhones.
Peckham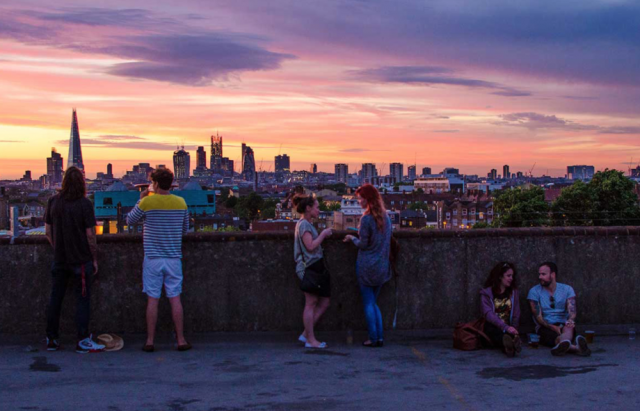 It's all going down in Peckham at the moment – there are gay nights, art galleries, pioneering queer spaces, and creative hubs popping up left, right and centre. Peckham Levels is great for a date. It's been featured in TimeOut about 50,000 times – it's a recently gentrified multi-story car park, and there's a trendy cocktail bar at the top with sweeping views of the city. There's also a great space at The Bussey Building. It's a large courtyard, that has since been converted into a performance space slash antique market slash food court slash queer bar. We see you rolling your eyes, but it's actually very nice.
As lockdown ends and we head to summer, this is our guide to the best Queer LGBT+ Gay outdoor spaces in London! Hopefully the days ahead will be right scorchers. Perfect for popping cocktail sausages in your mouth on Hampstead Heath, or mincing through Soho's scorching side streets. London comes into its own in summer even if it does only last for a week. There's space for everyone!