★★★★★ by Ifan Llewelyn
Perhaps the best-known photographer of subculture, Diane Arbus and her photographs of downtrodden delinquent, and those on the frayed fringes of society. Arranged on freestanding square pillars, the MoMA brings to the Hayward Gallery this collection of Arbus' early photography. Meandering in between this constructed square urban landscape you're invited to explore her works where, like many of her subjects, there's something intriguing around every corner.
Through Arbus' eye, you encounter a world of eccentrics and misfits, being taken by the hand on a wind-stop tour of the cracks and corners the late 50s or early 60s New York. There is a real equalising quality to the work when seen together in a formless mass, where Grand Opera Halls stand along sideshows. These images draw attention to the world order as it was known then, stripping them back and holding their senselessness accountable. From age to sex, culture to community, Arbus peels back the gossamer film of her society, stripping away any sense of rank or status.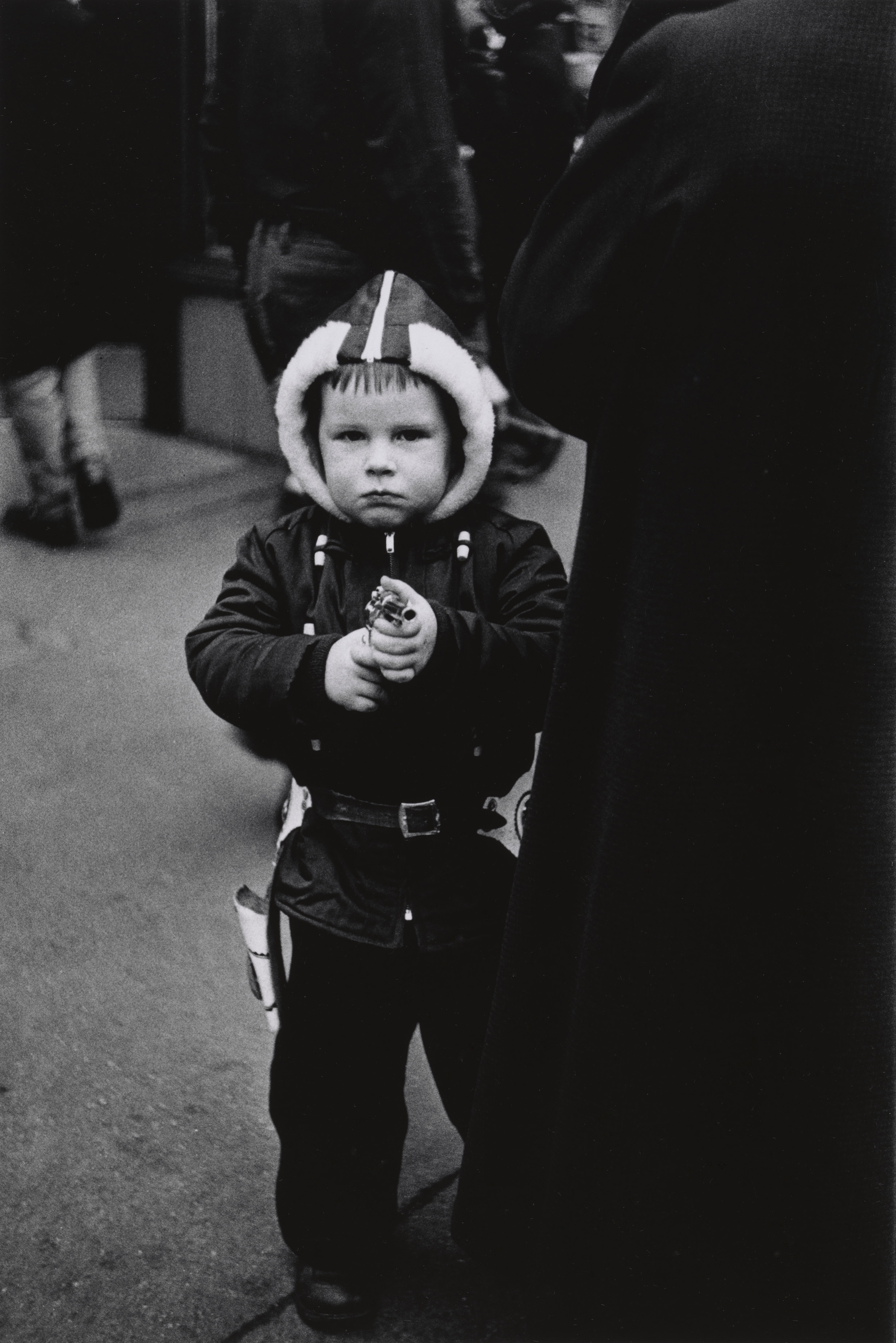 The work draws in the observer with an informal grace and a disarming humour in a bid to get the voyeur to engage with the subject. This exhibition does good work in spotlighting Arbus' love for her city's back alleys and the people lurking in them, engaging visitors to participate in subcultural discovery.
diane arbus: in the beginning is running at the Hayward Gallery, Southbank Centre SE1 8XX until the 6th of May. Find tickets at SouthbankCentre.co.uk.