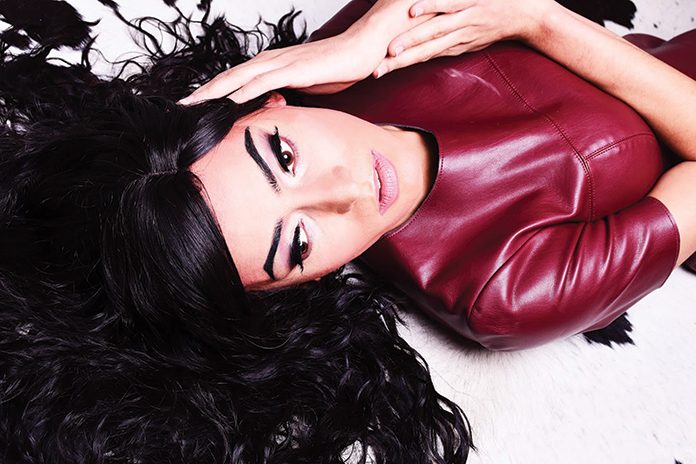 The trans cabaret performer on the LGB's relationship with the T
---
To coincide with Trans Day of Visibility this week, old friends Jason Reid and trans drag artist and activist Asifa Lahore talk about visibility in drag and cabaret, communication between the LGB and T, modern trans pioneers and more…
---
Hey Asifa! How are you, and how is your transition going?
It's going really well. I'm lucky because my transition so far has been smooth, in the sense that as a drag queen and trans woman I have passing privilege and that has really helped. The hormones have worked well and so I won't need breast implants. I haven't decided about surgery yet; but in terms of living I'm very happy right now.
What does Trans Day of Visibility mean to you?
It's about education and empowerment, and shining a spotlight on everything to do with the T. I include drag in that, too, because I know there's a lot of discussion about whether trans people are included in drag, and for me they go hand in hand.
By that, do you mean some drag artists are trans people and vice versa?
Yes, exactly. Take me for example; I was performing in drag long before I knew I was transgender. My drag act was and is based on being a Muslim drag queen, and at the time before I started transitioning it was about looking as Asian as I could, as passing as I could. Long before hormones were available to trans people, long before implants and surgery, trans communities had to use drag in order to live and pass as their lived gender, day in, day out. And it's not just transgenderism; there's also transvestitism/cross-dressing. Another thing I want to make clear is that drag is also very much an art-form, because I think people get really confused about gender and drag. For me drag has always been genderless – it's about performance, alter-ego and creativity. So that's why I continue to do drag in the T.
Do you think trans people are well represented in UK drag and cabaret?
I think the numbers are definitely growing. I grew up watching Mzz Kimberley, and she's an amazing cabaret performer who's been around a long time. To be honest, I'm not that aware of many drag queens who have gone on to transition, and trans-centred venues like The Way Out Club. I'd like to see an environment where more trans people are valued and feel part of the community.
So would you like to see more trans-specific drag and cabaret nights?
Yes but not just trans-specific, because it's important for current drag and cabaret venues and events to become more trans-inclusive. I find that our LGBT+ community is at its strongest when its together.
What can LGB people and allies do to help our T siblings right now?
There's been an immense amount of focus on the T of late, so what I would say to my LGB siblings is; just pass the mic over. Also, I do feel that LGB people are a bit scared of asking trans people the questions they really want them to answer. That communication is sometimes broken down because we're a bit PC. The LGBT+ community is the most diverse community in the entire world – we have people from different races, religions, and of varying genders and class – so let's not be afraid to talk to each other about the concerns we have. Some people may be eager to support, but are afraid of offending and I want to break down those barriers because we're all experiencing prejudice in one way or another, and all of our experiences are very much intertwined.
More conversation and less confrontation?
Absolutely. Look, I wasn't aware of most of the terminology before I started to transition, and even now I put my foot in it when I meet trans-men, or trans-women, or non-binary people. But that's how we learn.
So your message to LGB people is: be open, willing to learn, and listen?
Yes, and not to feel like they can't be part of the conversation. Of course mistakes are going to happen. Remember, a trans persons journey is very individual to them and obviously it impacts so many people around them, so it's important to be open, ready to learn and to ask those questions you want to ask.
You've done some brilliant work highlighting trans issues. Who else should we following?
There's Mzz Kimberley, obviously; Munroe Bergdorf; Paris Lees – who has done so much work for trans representation in the British media. I think Paris is someone we should all be looking to, and in America you have trans icons Janet Mock and Laverne Cox.
Asifa Lahore will be performing at Trans Day of Visibility Cabaret at The Oval Tavern, 131 Oval Road, Croydon CR0 6BR on Saturday 30th March.