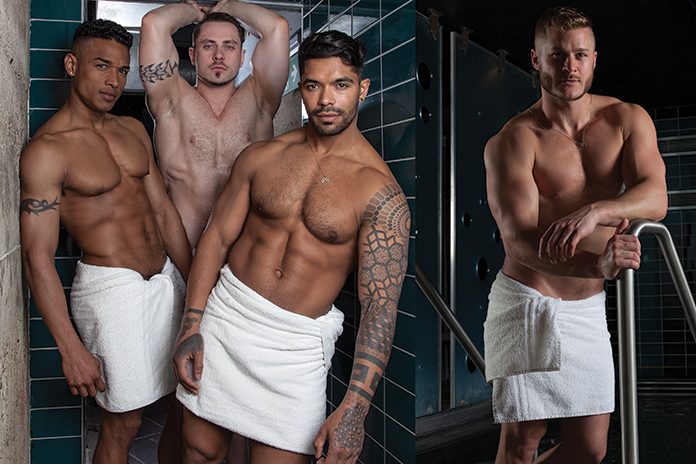 A 24-hour maze of men – what's not to love?!
---
As Pleasuredrome celebrate their 23rd year since opening their doors back in April 1996, QX Magazine catches up with brand manager Chris Amos for the inside scoop on one of London's best-loved saunas.
---
Congratulations on Pleasuredrome's 23rd Birthday! What's the secret to its success?
Sadly I can't say it's because of me, as I only started working with Pleasuredrome in 2012. It's hard to pinpoint exactly why Pleasuredrome has become a must-visit destination for gay travellers and for locals to come for their regular relaxation. I do know the gay owners of the venue take this responsibility very seriously and put customer safety as a number one priority. Also, great attention is given to making sure the facilities are clean and in good repair. The central London location plays a big part in our success too. Alongside the practical day to day management, Pleasuredrome also has well-planned facilities under the arches… the walkthrough showers, cinema room, the steams rooms, saunas… as guests wander around the labyrinth and discover these facilities, it's easy to get lost. I personally think the clever layout creates a unique experience for our visitors, like when you were a kid running through a maze of mirrors. Plus the high volume of guys means you're always likely to have new encounters.
How does Pleasuredrome intend to celebrate this Easter?
Every guest who visits over Easter will receive a FREE pair of Squirt flips flops and 6 minutes in the tanning bed when they join Pleasuredrome Rewards. It's a generous perk and our way of thanking our guests for their continued support. You can actually do this before you visit so you can redeem the offer on arrival. Just visit our website for the details!
OH! We LOVE a flip flop. We hear you're currently on an Instagram talent search? Tell us all about it!
We're looking for guys to join us for our next photo/video shoot. The new promotional campaign will celebrate the male body in all shapes, ages and colours. We're looking for customers willing to pose in a white towel and be proud of themselves. Every month we have over 15,000 men come through our doors. All types of men come to Pleasuredrome for all sorts of reasons. Each and every one of them strips down to a white towel (if they decide against going naked) to enjoy our facilities. This can be a liberating experience. The appeal of the male form is not limited to Adonis bodies so this campaign will recognise this. We hope it will encourage other men to be proud of their bodies.
We'll be sure to get our selfie game on! Is it true Pleasuredrome has a 24-hour bar?
The venue never closes and the bar never shuts. There is no other gay venue in the UK that can boast this. We take the health and safety of guests very seriously and that we are legally able to sell alcohol 24/7 is a testament to that, and our new slogan "any time is a good time" reflects this. Nowadays people work all sorts of shifts and hours so we're very proud to host men whenever they want to come and visit. We're open all the time and NEVER close. Even over festive holidays like this Easter weekend and over Christmas.
---
WANT TO WIN £200 AND A PROFESSIONAL PHOTOSHOOT?
How would you like a chance to earn £200 + professional photoshoot with Pleasuredrome? Like @joeyyy_94 & @liamgmcclure (see photos!) who have already entered.
They're looking for their next bunch of poster boys for Pleasuredrome advertising (including here on the back of QX Magazine) and their social media campaigns. Men of all ages, nationalities and body types are welcome to apply. Five will be chosen with shooting days in the first 2 weeks of May at Pleasuredrome. To enter all you need to do is take a snap of yourself wearing nothing but a white towel and tag your photo with @pleasuredromeuk on Instagram. All entries will receive a shoutout on their social media. Visit their website for more information: Pleasuredrome.com/Talent-Search
HOW TO ENTER
Follow & Tag @pleasuredromeuk on Instagram wearing a white towel.
WHAT PLEASUREDROME IS LOOKING FOR
Pleasuredrome are looking for all types of guys – all ethnicities, body types and ages are welcome to enter. They will select 10 guys and 5 social media influencers to represent a wide variety of men that visit Pleasuredrome.
TERMS & CONDITIONS
Winners will be selected by 30th of April 2019 and must be available to attend the photoshoot in London at Pleasuredrome. There will be a choice of four days during the first two weeks of May. You will receive £200 cash payment on the day followed by a digital set of photos a week after the shoot. Photos from the shoot will be used in our advertising and marketing campaigns. Models will be asked to sign a model

release.
---
EARN YOUR FREE PAIR OF FLIP FLOPS
& FREE SUN TAN JUST BY JOINING TODAY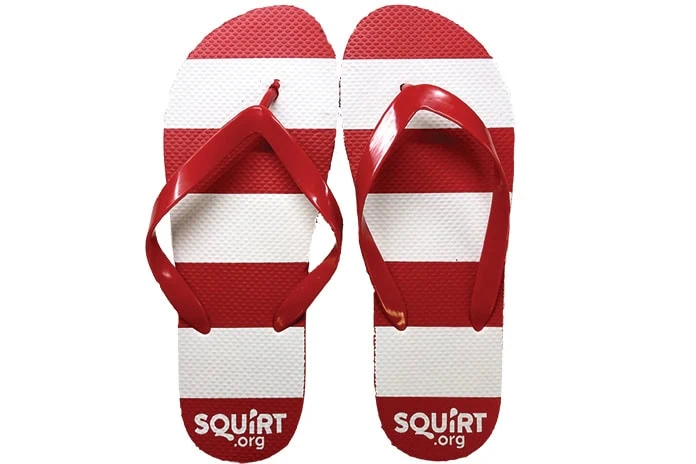 Pleasuredrome Rewards is basically their customer loyalty reward scheme. Get your summer tan and join this Easter to receive 6 free minutes (valued at £6) in their standing tanning booth plus you will also receive Squirt Flip Flops when you come in. To earn your rewards simply download the Stamp Me app, search Pleasuredrome, and join up. Collect 10 stamps and you will receive a complimentary free entry reward.
For more info head to pleasuredrome.com