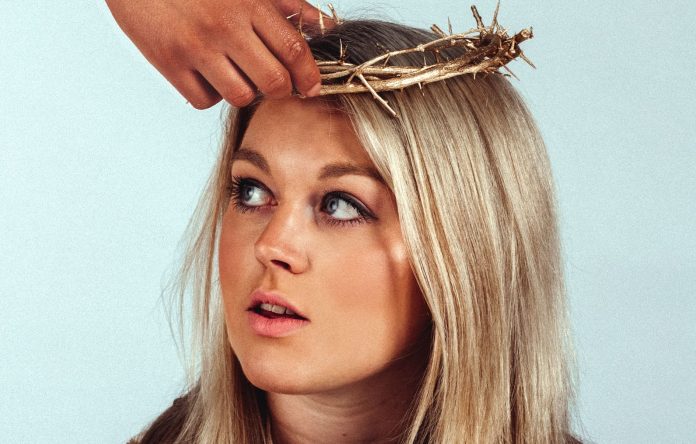 Queer pop powerhouse Lucy Whittaker is taking over the industry, one Pride at a time.
---
Flipping her blonde locks over the shoulder of a blue silk tracksuit, chest pumping to her new track's pumping beat, Lucy Whittaker commands attention as she takes to the stage of Mayfair member's club The Wellington.
She's celebrating this year's pride season with the release of her new single 'Miracle', an electro-pop banger about being unable to free yourself from someone who isn't right for you, set to a pulsating synth beat showcasing her fluttering vocals which linger on top of the layered track.
Steadily garnering praise for her distinct Pop sound, she burst onto the scene a few years ago, seeing chart success with the release of her hit track 'I'm Not Ever Coming Back' which landed her in at a respectable number twelve in the UK Viral 50 chart.
She's very much in the Dua Lipa and Mabel school of British pop, with sincere vocals drifting on a driving electro-beat. But her music is distinct in having a light dusting of innocence.
We caught up with her over a dry vodka martini after her set to talk musical influences, the music industry, and the importance of Pride.
So tell us a little about Lucy! Where are you from?
Originally I'm from Gloucestershire, but then I moved to Leeds to study. Now I live in London after being a little all over the place. Gloucestershire isn't that well known for its music scene, there are a few bits about, but the kind of music I make, there wasn't that much of it around. I was a bit of a lone wolf. It was when I moved to Leeds that I really found more of my musical identity.
Moving on to uni is such a formative time. Did you find getting away from home was liberating?
To be honest, my parents and my sister are my absolute best friends, so I didn't ever feel that oppression that a lot of people do when they live at home as a teen. I felt like it was my opportunity, like a little bird, to fly away for the first time. I just needed a bit more from the world. Moving to a new place and meeting new people was my way of doing that.
Who were your musical influences growing up?
I have such an eccentric music taste which is partly down to my parents. Loads of Michael Jackson, the Rolling Stones, Queen, then Lady Gaga I absolutely fell in love with when she first started releasing her music. If I had to pick three main genres they'd be Pop, new Hip-Hop and Dancehall. I got into Dancehall when I was fourteen because I had a manager at the time who was a Dancehall guy, which was a lot of inappropriate music I probably shouldn't have been listening to.
I can see how that rhythmically informs your music.
Yeah, one hundred per cent. Rhythm is so important to
me. If you think of a Samba band, if they don't have any melodic instruments going on, you can still recognise a song form the beat. Ultimately, as long as a track makes you move, gets into your body, then it's a winner. Rhythm is a way to do that.
Making the jump from university in Leeds, to the ocean that is the London music scene. It must have been a LOT.
At first, it was very daunting I'll be honest. I feel like everyone I speak to says that. It's nice because I have friends who are paving the way now, and I can get good advice from them. With Leeds, the music scene there is amazing, but for Pop, I needed to be in Manchester or London. I have friends who have lived here for a long time who have been getting me involved in a bunch of things, introducing me to people. I've been lucky to have a good support network around me. I've never really felt alone.
Are people altogether friendly in the industry?
I don't know. I definitely wouldn't say it's a friendly industry. There are lovely people in it, people who genuinely care about artists and their wellbeing, but it's important to find out who those people are. A good skill is being able to recognise who the sharks are, and keep them at a distance if possible. As with every creative industry, it's all opinions and interpretation. You have to protect yourself to a certain extent because people aren't afraid to throw their opinions around.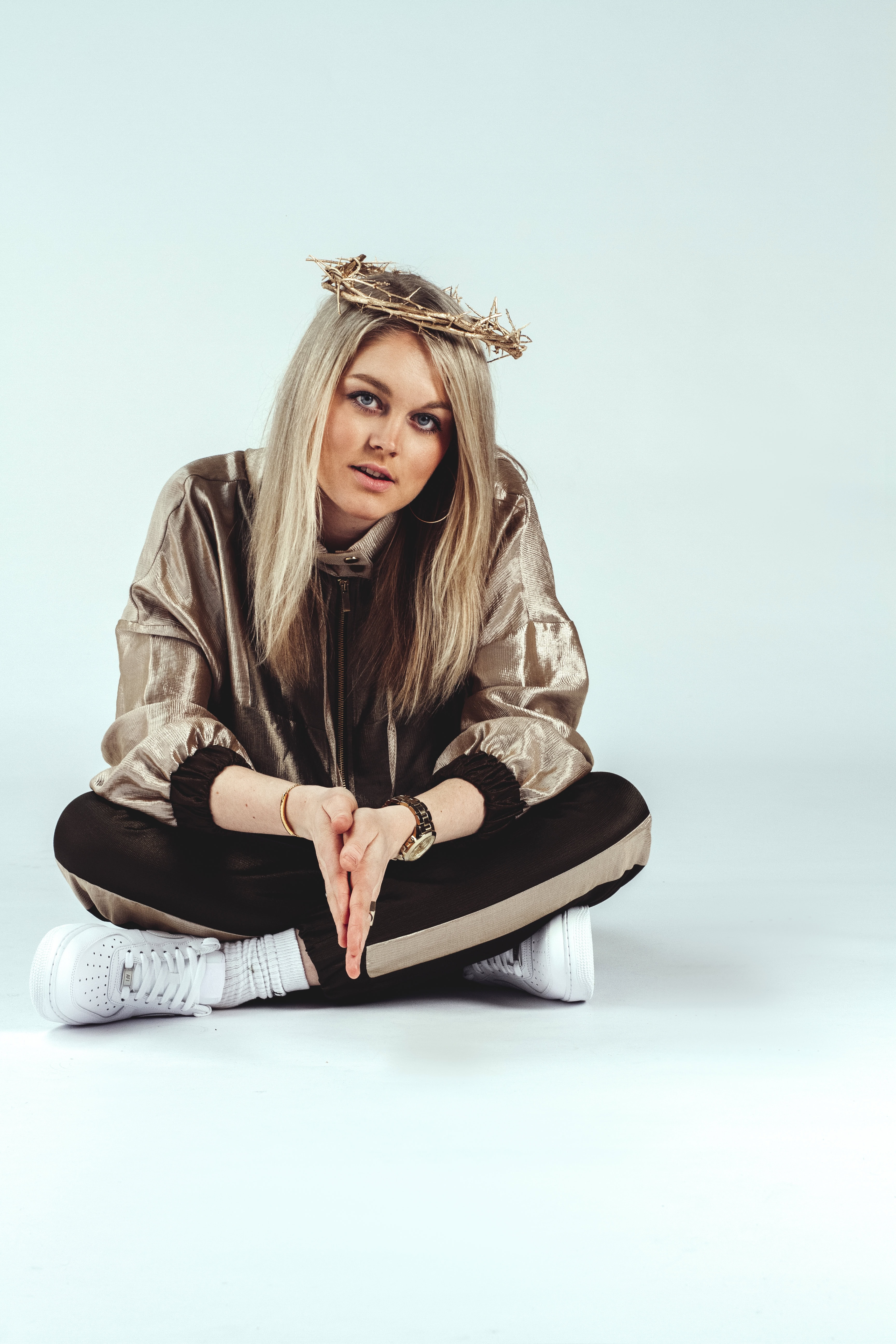 Has any particularly harsh opinion been thrown your way?
Loads of stuff. Loads and loads of stuff. One of the ones that really sticks in my mind is "You sing like a little girl and you think you're a lot better than you actually are". I just sat there and though PHEW. It's never nice to hear, but it's a skill to be able to compartmentalise that, shove it in a box and think that's just one person.
Surely working the Pride circuit as you have is a bit of a friendlier 'in'.
Massively! It's one of my absolute favourite things. It's an amazing way of meeting new people. Everything feels positive, everyone's in a good mood, there to celebrate who they are, to celebrate love. Whether I'm performing or not, being in that environment feels so good. Then when I am performing, being able to share my music with people and get people having a good time, it's so lovely. It feels amazing, and it reminds me of how good it feels to do what I love and share it with people.
And do you stick around and go out after?
I do, yeah. I've been known to get stuck in. I have a few favourite Prides, and I think regardless of whether I'm performing at them or not, I'd be there having an amazing time anyway.
Your music really lends itself to those positive vibes. The new single 'Miracle' also speaks to that queer experience. What inspired that track?
Basically, I was in Berlin on a writing camp last year and I got a call from my mum to say that my dad had fallen off a cliff.
Err… What?
Yeah. It's alright, he's alive. I had this moment of "oh my god, WHAT is going on?" The situation was so bad, but I couldn't do anything about it. I remember this feeling of powerlessness. There's this religious idea of where you submit and give the power over to this God, and I find that interesting because I like to do anything I can to help myself, to make situations better. In that moment I couldn't do anything and thought that I needed a miracle. Everyone has felt like that at some point, whether your dad has fallen off a cliff or not.
Lately, it does feel more hopeless under the gathering clouds of bad news. Pride, in particular, feels like more of a protest than ever.
Over the last few years, the commercialisation of Pride, on one hand, getting massive artists to play Pride (not naming any names) is a great thing to draw in people from other communities to understand our message, but at the same time, you turn it into a party and an excuse to get drunk. That's not what Pride is about, it started as a protest and needs to remain a protest. Ultimately, things are still not okay, people are struggling and we need to not lose that message. In my sets at Pride, I always have a moment when I talk to the crowd to say that we are here for a reason. We need to keep using our voices. We need to keep fighting for what is right. That's what it's about.
You can keep up with Lucy Whittaker on Twitter and Instagram. 'Miracle' is available to listen to now on Spotify and Soundcloud.