The performer talks global warming, meal deals and taking their show to Edinburgh Fringe
---
Travis Alabanza is a poet, performer, protestor and all-round fab person who defies genre and gender to bring you groundbreaking art and fashion.
Their hit theatre show BURGERZ is back for its UK and European tour, after a sell-out first run at Hackney Showroom. It has levelled up, both in the show and the venues, taking to the iconic and historical Traverse theatre for the whole month of August for Edinburgh Fringe, then embarks on its UK tour.
We spoke to Travis about THAT, as well as Tesco meal deals and global warming.
---
TRAVIS ALABANZA! What's the most important thing in the world right now?
I mean apart from my theatre show heading up to Edinburgh fringe, I'd say Juno Dawson's latest article about different types of trees Scarlett Johansson could play was pretty important.
How you feeling about taking Burgerz up to fringe?
So nervous! I'm in like a proper theatre with audiences and shows everyday. I hope people turn up that aren't just my pals.
What movie did you wear out on DVD over and over again as a kid?
Kindergarten Cop. Wow I fucking loved that film.
What's your favourite burger? We're partial to a spicy bean burger.
I really love the burgers at an end of a night out that you put a hash brown in and come with chips and a drink.
Let's talk about sex, baby. What do you make of the way lgbtq people engage with sex in 2019? Is it good or bad?
Sex? What's that? I don't know her….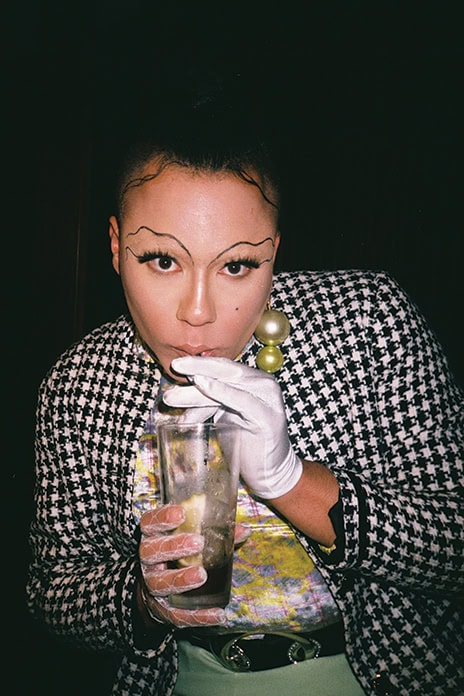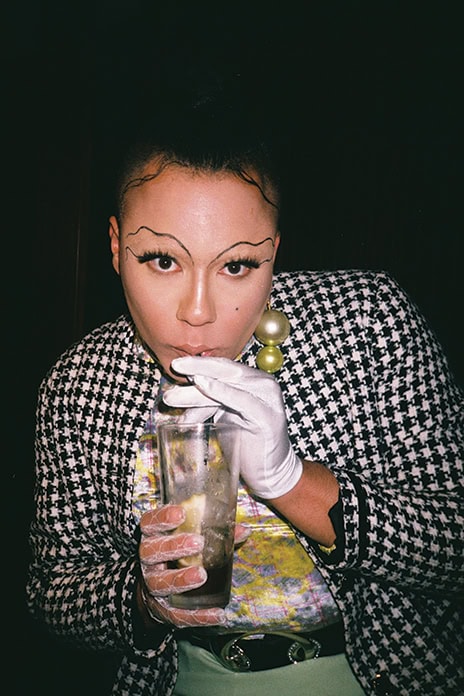 Who's the most talented musician alive currently?
I mean I am a loyal member of the Beyhive.
Tell us all about the worst holiday you've ever been on.
Wow this question really uncovered my holiday-privilege actually. I've only had really nice ones.
So, the best then?
I went to Greece with all my friends when we turned 18 and it was so silly and fun – there's a cheesy YouTube video of it somewhere.
What are you drinking?
A lot of water and a vodka and coke.
Everyone has a line from a TV show or film that sticks with them…what's yours?
Does a Instagram clip count? In which case: "Happy Birthday, Miranda!"
What do you think of Azealia Banks?
I could write a whole dissertation on her, and everyone's reaction. I think, like all of us, she is growing. She's an incredible musician, rapper, and artist – the rest I'm not sure I can be bothered to talk about right now.
London's in an interesting place at the moment isn't it. What are your thoughts on London?
Whenever I feel uninspired I go to the London queer performance scene and just remain blown away by the blood, sweat and lacefronts that go into making it what it is. I think, we've seen throughout Pride, more mainstream places book folks from our scene – and it just reminds me how much queer people keep culture alive. Tayce, Grace Shush, ShayShay, Rhys Hollis, Sadie Sinner, Jonny Woo, Ms Kevin Le Grand, Tete Bang…fuck, I could list hundreds who make me feel grateful that so much talent is on our doorstep here.
What would be your first act as London Mayor?
We need a permanent space and buildings for LGBTQ+ people. I don't know if that would be my first act though. How much power does the Mayor have? I'll get back to you….
FASHION! Who's your fashspiration?
Nadine Artois pulls looks and plays banging tunes.
What's your favourite item of clothing?
I have these baby pink heels that are fluffy and a go-to.
What do you think of Instagram? A fun social network, or the death of us all?
Funny, I was just talking to my therapist about this.
GLOBAL WARMING. That's a thing. What are you doing to prepare for impending apocalypse?
I'm trying to get to terms with it all, reusing my one bottle a day, and trying to figure out how the fuck to combat it.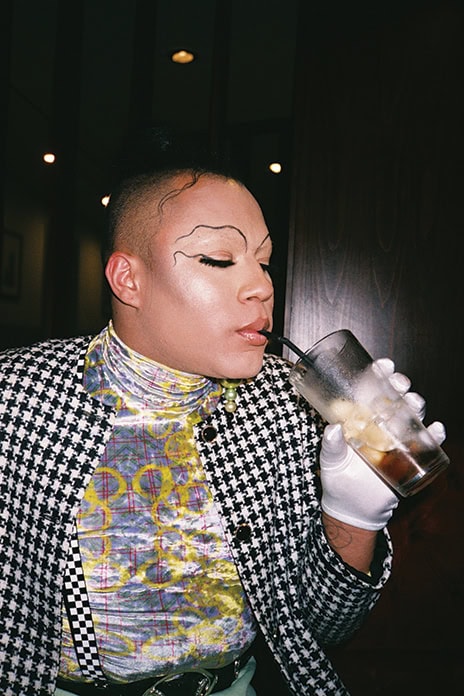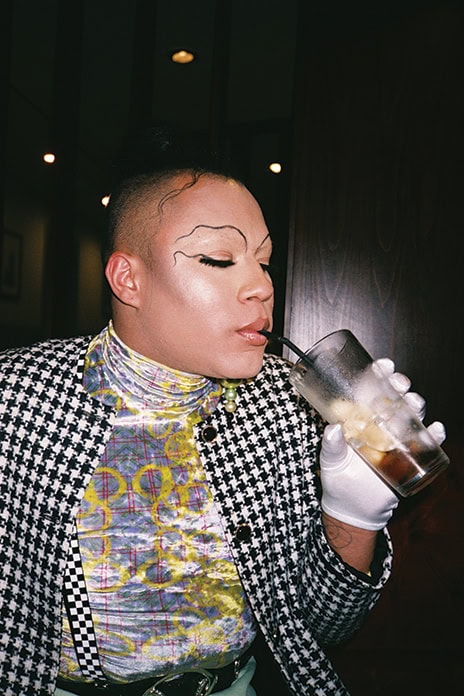 Where and how would you spend your last days?
In a K-hole… sorry, I mean at THE K-Hole, the karaoke joint in Dalston. I'd get all my mates there and we'd do a marathon of singing. Hopefully Ms Kevin is free to host.
What's your favourite plant?
I love a sunflower.
Favourite book?
Too many to choose from. I just read Black Flamingo by Dean Atta, and loved it.
Favourite tube station?
Vauxhall, for the memories.
Favourite marijuana strain?
What's marijuana?
What do you select for your meal deal at Tesco?
Cheese and tomato pasta. Prawn cocktail crisps. Can of coke. Make some judgments.
Do you have a celeb crush?
So many, all the time. Constantly. I know me and every other person, but I really have a crush on Ezra Miller.
What ethos should we all try to apply to our daily lives?
I really wish people would realise we are not disposable. That we can change. And grow. And are messy. I just wish we gave us and each other more time.
FINALLY – sum up Travis in three words.
Ummm…bold, passionate and…loyal?
BURGERZ is at Edinburgh Fringe for the month of August, then at venues around the UK until November. Tickets available at hackneyshowroom.com/burgerz