by Ifan Llewelyn
With fashion week winding down late on a Tuesday evening, you'd be forgiven for thinking that you could pack away your cross-body bags, over-sized tailoring and tiny glasses until next season. Molly Goddard had already sent her crop of emaciated models down the runway in her signature bombastic tulle creations, and Victoria Beckham was done pleading her case for over-sized pointy collars on the floor of the British Foreign and Commonwealth Office. Sparking off the following Friday, like the last defiant ember in the fire pit was the London Queer Fashion Show. Tumbling down the black runway jutting across the V & A Museum of Childhood floor came the queerest group of designs and models to hit London this year.
The evening was undoubtedly a wondrous display of queer beauty, talent and tenacity. Outrageous designs came floating down the runway, from a prostrating skirt covered in Barbie legs, to blue and green creatures bounding through the crowd in barely anything at all. Twelve LGBTQ+ designers were showcasing their work in total, each of them bringing their own distinct energy to the catwalk. Ranging from minimal Yeezy-esque sportswear to elaborate, fantastical costumes. It was almost the entire breadth of queer taste was on display.
Our mistress of ceremony was Drag Race and Big Brother alumn Courtney Act, sporting a pin-curled blonde wig and a daring latex, leather and gold-studded outfit, she was a vision in black. Glowing with that on-the-nose Aussie charm she's known for, she managed to get an audience who'd been left waiting half an hour back on side. The show kicked off fashionably late, we suppose. As the lights dimmed, we settled in ready for whatever boundary-pushing, gender-fluid fashion was in store.
The fashion industry is perhaps one of the queerest out there, so you'd be forgiven for asking why there's even a call for a queer-specific show. Yes, the designs were bombastic, but several queer designers have seen wider success with similar designs, from Marc Jacobs to Jeremy Scott for Moschino. Fashion has never been short of gay men, that's clear. It's the LBTQ+ that took a long-overdue centre stage here. The roster of models was also one of, if not the most diverse a London runway has ever seen. Activists, scene icons and models of a diverse range of genders, abilities, ethnicities, races and orientations strutted their stuff. Despite not being the most experienced of runway-walkers, they made the evening a spectacle of how diverse our scene is, and how it's actually one of our greatest strengths. Whether they were wearing the designs of Gzell, Ellise Lawrence, Duygu, Insantible Lust, Sophie Cochevelou, Paula Herrera, Annam, The Avenue, Jonni Boi and Edward Mendoza, they were defiantly confident.
Closing the show was Plus Equals, working to give plus-sized fashion a much-needed injection of queer quirk. Taking a very liberal approach to the use of colour, textures and fabrics, the collection was unapologetically elaborate, large and in charge. The cymbal-clash at the end of the evening was supermodel Tess Holiday taking to the runway in a bright pink fuzzy coat, with her tiny Chihuahua tucked under her arm. CAMP. Over-stimulated, eyes reeling in their sockets, the evening was a lot to process. It was all too much. The evening was overflowing with a distinct "too-much"ness. One did thing became clear: for us queers, "too much" is always just enough.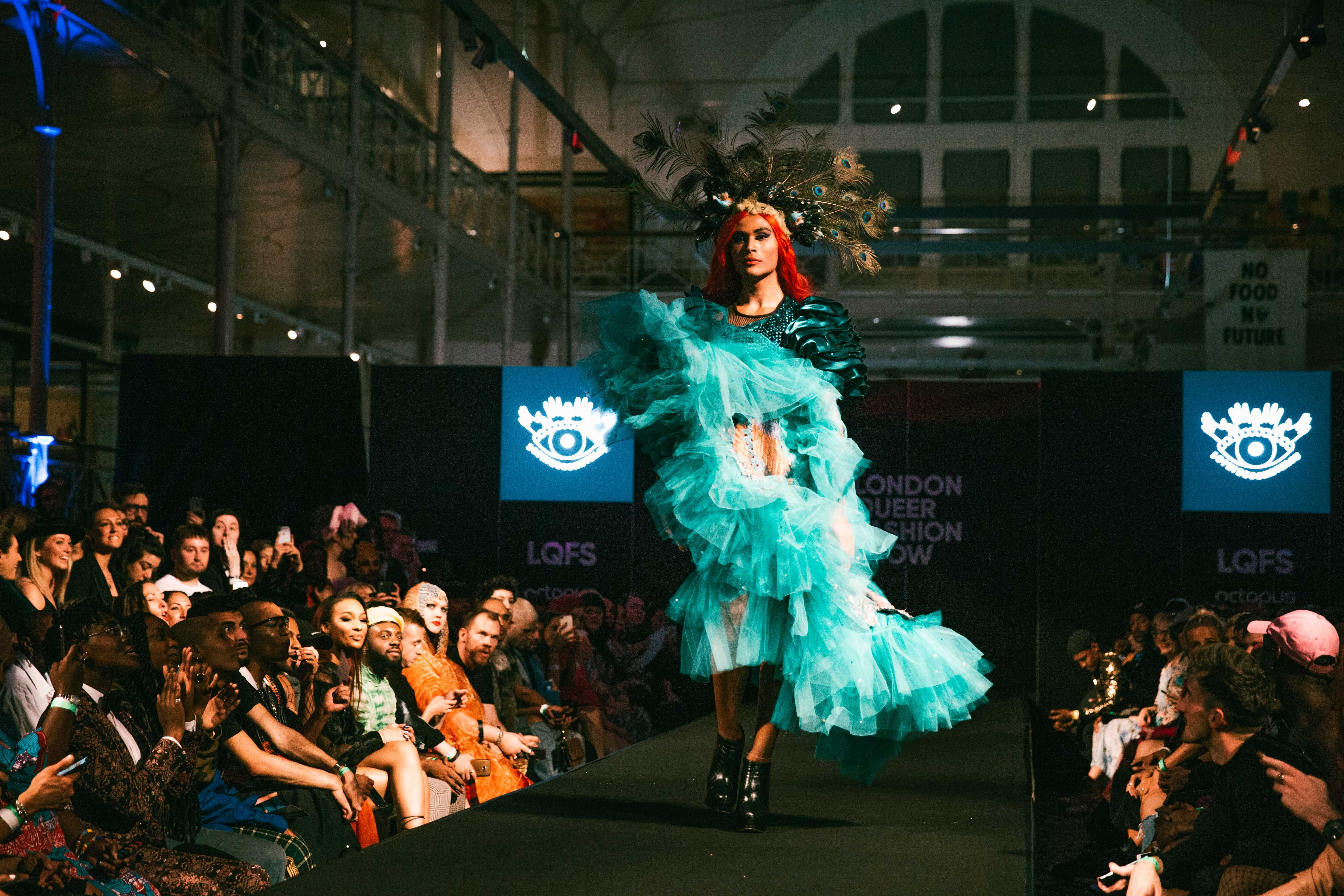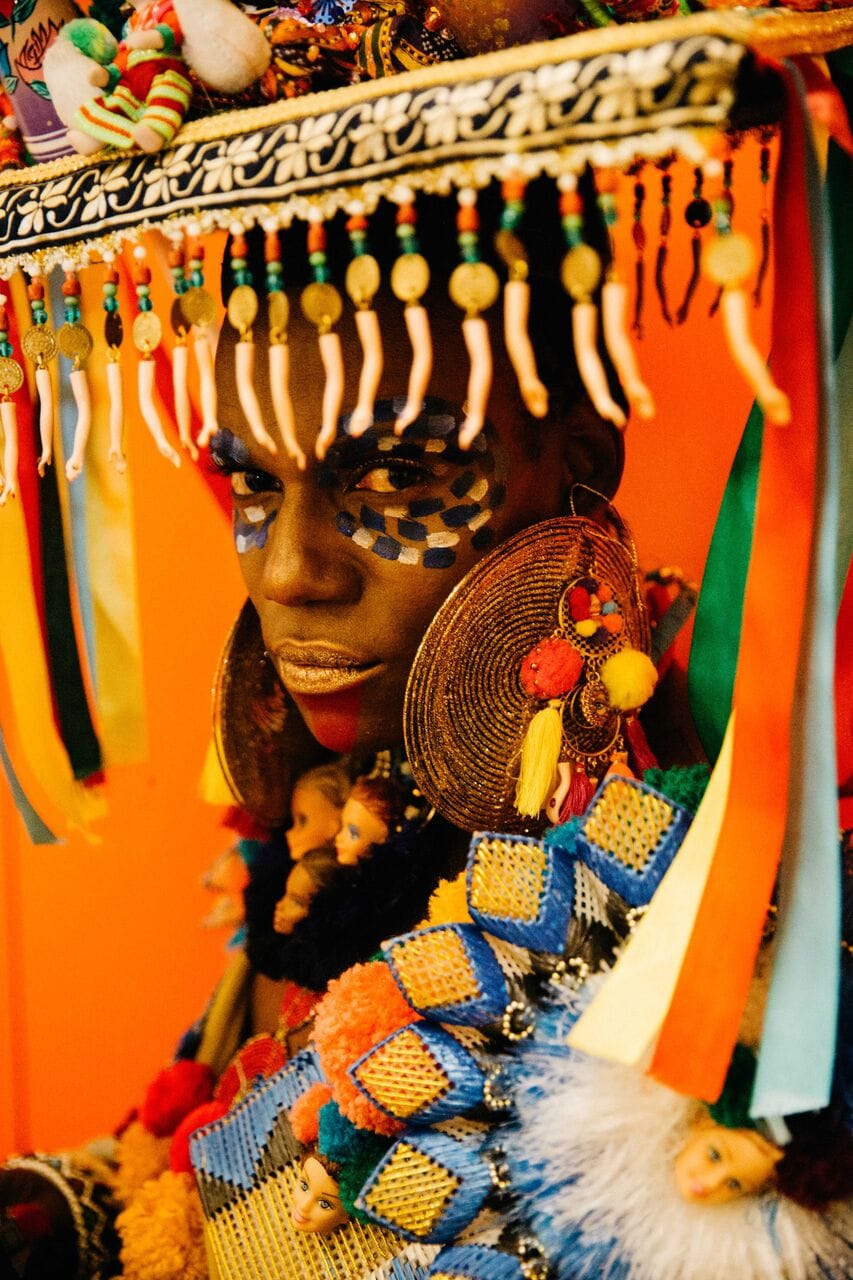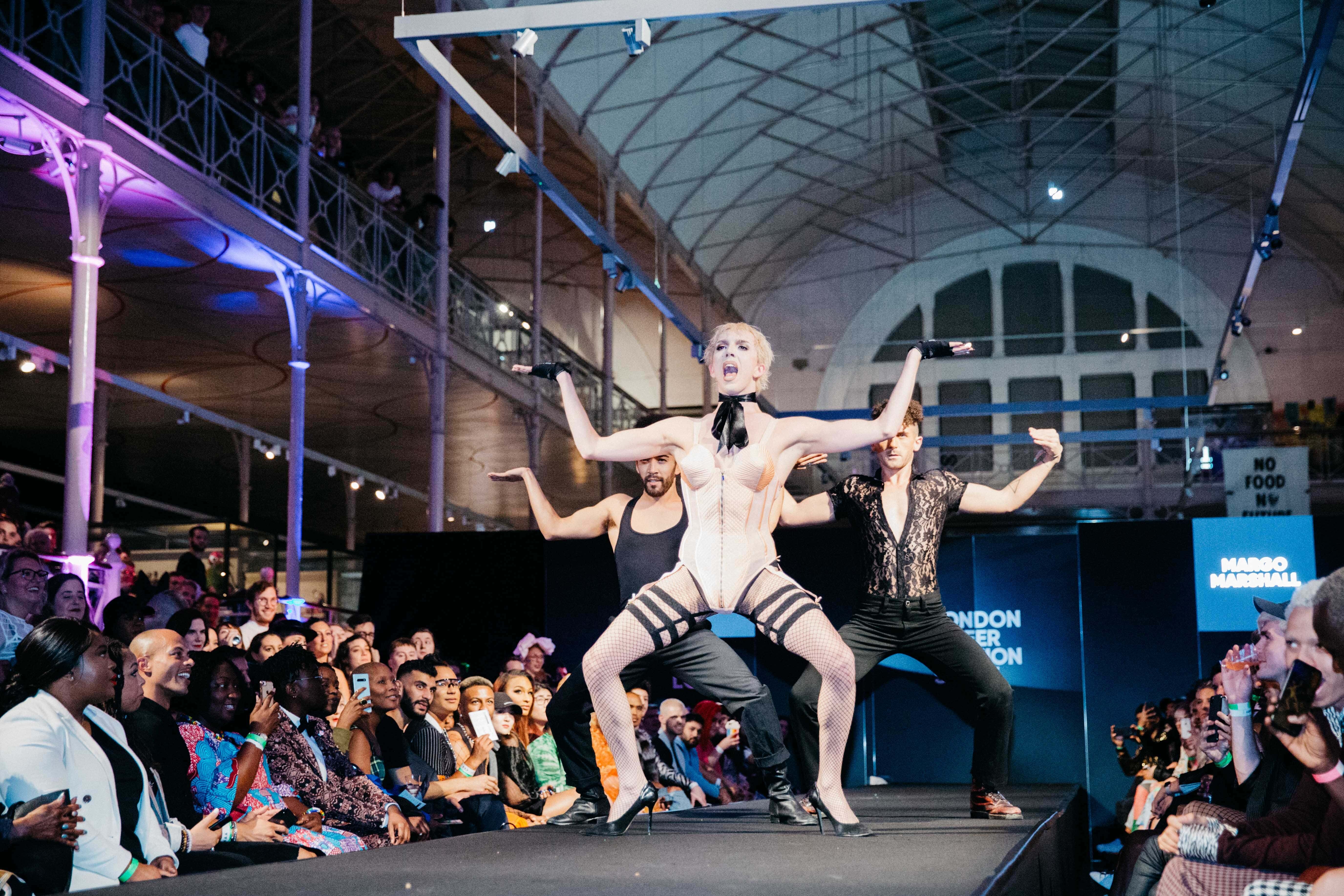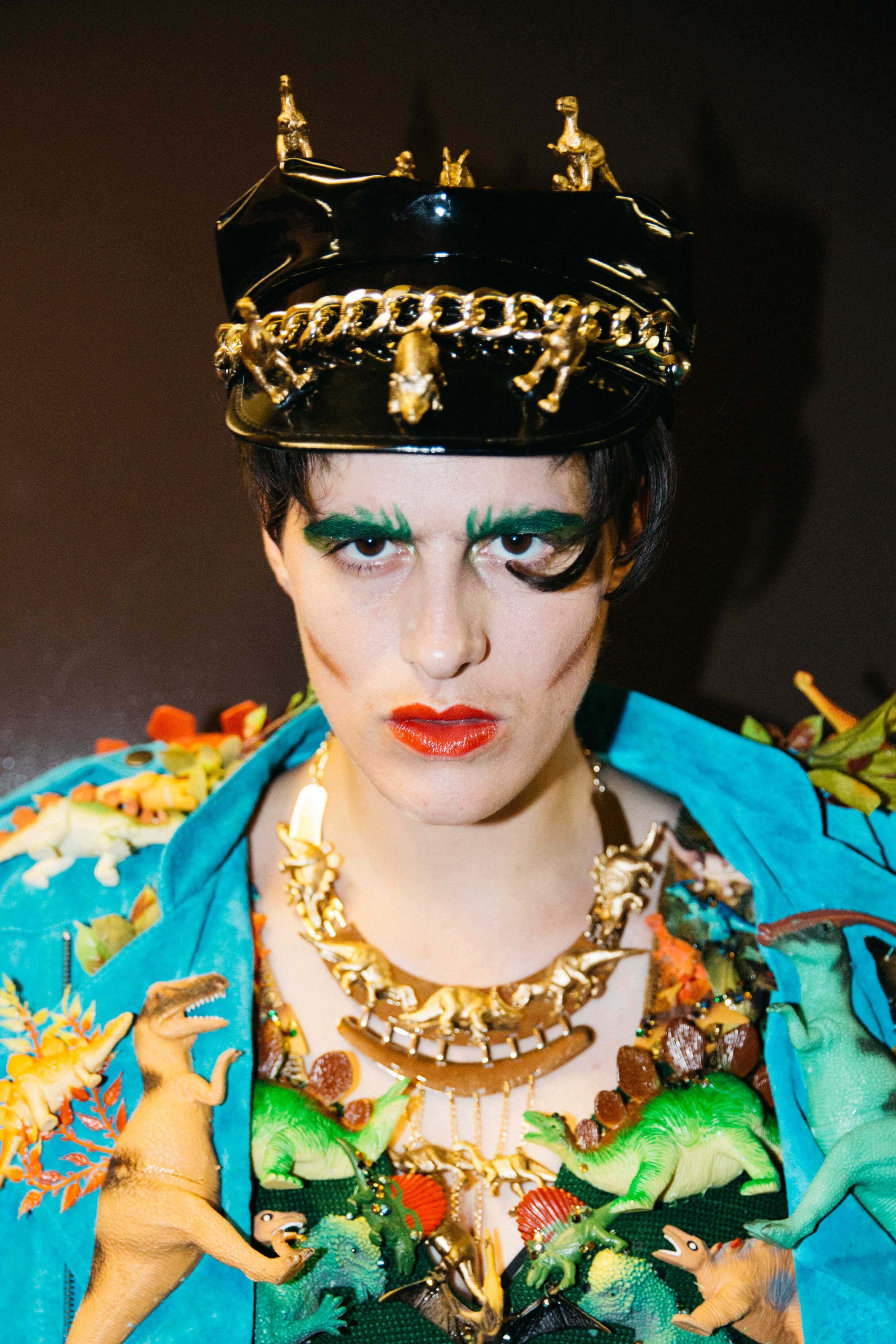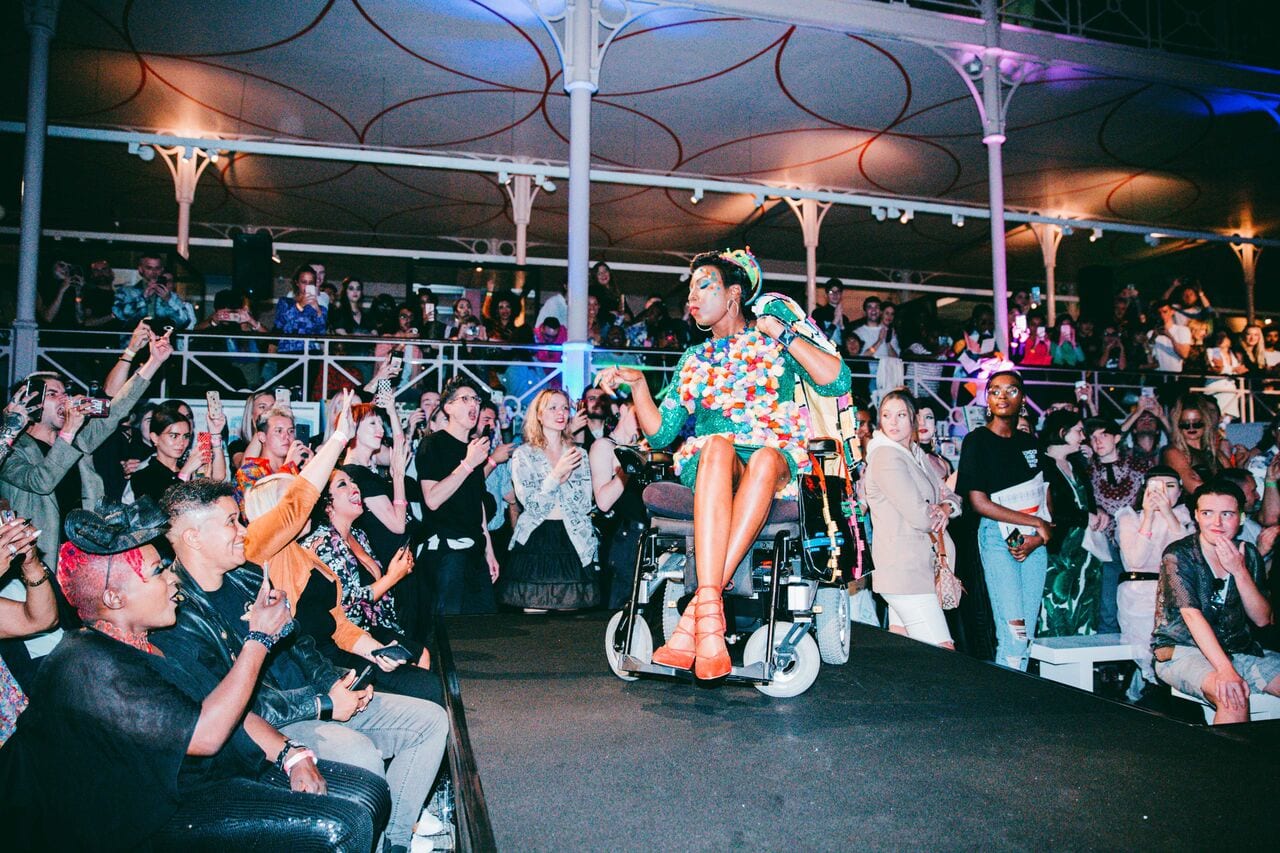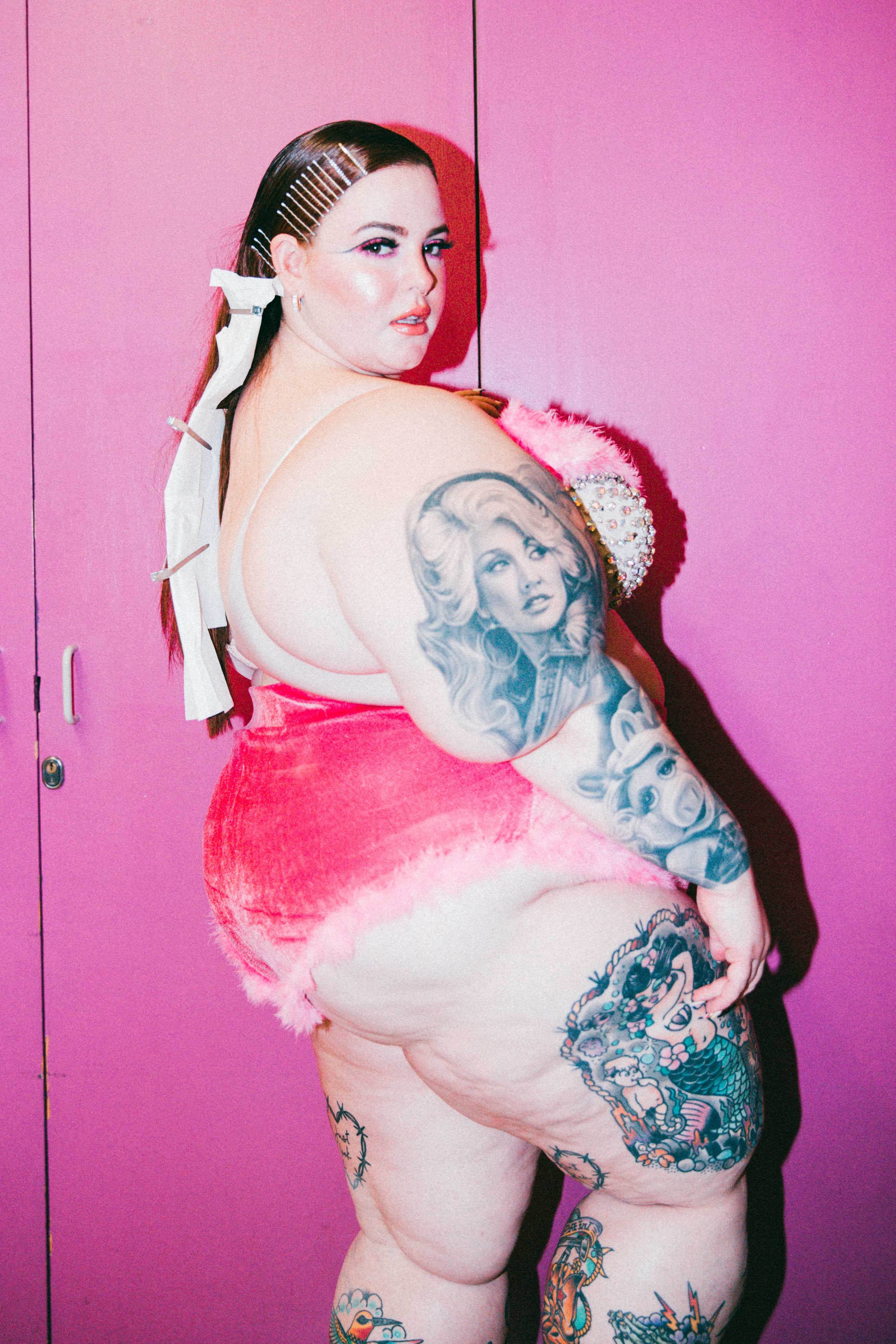 London Queer Fashion Show 2019, 20th September at the V & A Museum of Childhood, Bethnal Green E2 9PA.