Your guide to the best Gay New Years Eve Parties in London 2019, so join us with a glass of bubbly as we count down to a very, very Gay NYE 2019.
Welcome to the '20s Tuesday 31st December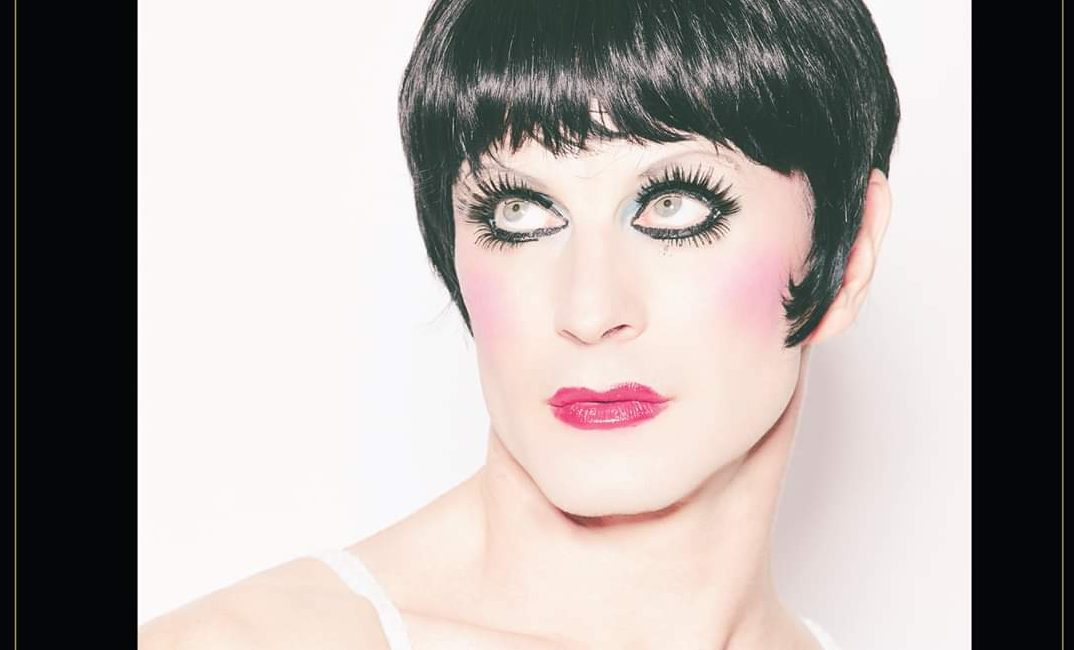 Clinkety-clink, ladies! Hear the glasses tinkling from the bowels of East London drag mecca The Glory. They're going Gatsby this year, shoving the 'wank' in 'swanky'. Scene titan Jonny Woo will be welcoming a crop of stellar performers to the stage, from the mystic pitter-patters of Camile Leon, the un-dead dalliance of Séayoncé and songs from hopeless romantic ivory-tinkler Mat T Cox. Tickets are criminally limited so hop on these quickly. Your ticket includes a glass of fizz so best keep those pinkies raised, darling.
The Glory, 281 Kingsland Rd, Haggerston E2 8AS. 7pm – 3am. Limited tickets at £30. QXTickets.com
Fire and Ice Party Tuesday 31st December
Where better to ring in the new year than the heart of gay London? Swanky Soho hot-spot Freedom are out with the elements with this year's NYE bash. Fire and Ice is sure to be the perfect place to grab yourself a handsome stranger to kiss when the clock strikes midnight. Whether you're a sizzling hottie or an ice queen, grab yourself some bubbly and clink to 2020. Be in your element at Freedom's Fire and Ice new year's bash.
Freedom Bar, 60-66 Wardour Street, Soho W1F 0TA. Tickets from £10.
Old Ship – Gay New Years Eve Party 31st December
There's nothing like a friendly gay pub. It's what this great nation is known for. A place where you can rest your caboose, grab a pint (or five) and get catching up with some friendly locals. That's exactly the vibe that The Old Ship has in bucketfuls. If you're looking for somewhere warm, cosy and queer to head with your pals to ring in the new year, then hop on that magic space train (that's what DLR stands for, right?) to Limehouse. DJ Matty B will be playing the hits all the way into the new year.
The Old Ship, 17 Barnes St, Limehouse, E14 7NW. 8 pm – Late. Free buffet.
NYE – Gear-fest Party Tuesday 31st December
Over at Bunker Bar, they know how to start a year off right. Head-to-toe in fetish gear. To ring in the new year, they're keeping the doors wide open all night long, so slip into your favourite leathers, rubbers or sportswear and get cruising. Head over and get playing into the new year. Everyone's welcome, whatever your sexual appetite. From pups to bikers, it's sure to be a mixed bag of sexual deviancy. This is one place where 2019 will quite literally go out with a bang.
The Bunker, 217 City Road, Shoreditch EC1V 1JN. 10pm – 4am. £15 OTD, £10 online, includes first drink and coat check. QXTickets.com
Bottom Heavy NYE Party London Tuesday 31st December
Dalston Superstore's much-loved hive of queer hedonism BOTTOM HEAVY goes all out for a salaciously sparkly NYE edition! They've drafted in some of the most well-respected DJs from across the scene, including Wes Baggaley, Adonis resident DJ Grace Sands, cultural muse and QX columnist (hiya) Princess Julia and Pxssy Palace's KKINGBOO. Plus there'll be sexy gogo babes on the bar. Dalston is a hot mess on New Year's Eve, truly a sight to behold. Crack open a K-Cider and dive in.
Dalston Superstore, 117 Kingsland High Street, E8 2PB. 9pm – 5am.
Push The Button: LGBT+ New Year's Eve Party Tuesday 31st December
Known for their hectic queer club nights at the RVT, pop bitches Push The Button are spreading their wings this NYE and heading, fittingly, to POPWORLD in St Paul's for a special celebration of all things, well, pop. They'll be recognising the last three decades of pop – Little Mix to Loreen, Kimbra to Kim Petras, Ariana to Aqua…pop, pop, pop! They sell out early every year, so be sure to grab your tickets faster than Nadine Coyle can say "passport".
Popworld, 17 Watling Street, EC4M 9BB. 8pm – 3am. Earybird tickets £15, standard tickets £20.
Sink The Pink: Y2K NYE Tuesday 31st December
Queer party brand leviathans Sink The Pink are throwing their NYE party at their spiritual home, where their flux into megastardom began, The Troxy in Limehouse! They've teamed up with Gay Times to bring you seven hours of kaleidoscopic drag, vivid hairography, elaborate staging and of course, lots of camp nonsense. There's also an extra special guest performer to be announced, and if their last few NYEs are anything to go by, it'll be a good 'un.
Troxy, 490 Commercial Road, E1 0HX. 9pm – 4am.
Gay New Year's Eve with Rozalla Tuesday 31st December
Everybody's Free! Sing it, sister. Taking over Greenwich's finest queer boozer is 90s hit-making sensation Rozalla. The Zimbabwean electronic music performer is sure to give the gays everything they want. She'll be taking folks through to the new year with all those feel-good beats. The George and Dragon is all about bringing folks together to celebrate, and on the year's biggest night out what more could you want? A crop of talented DJs will be dishing out those hits until the early hours. Nestled in a queer bar in quaint Greenwich surrounded by friendly faces is New Year's Eve done right.
The George and Dragon, 2 Blackheath Hill, Greenwich SE10 8DE. 9 pm – Late. Tickets from £15.
Masquerade Ball – Gay New Years Eve London Tuesday 31st December
Clapham gay club/pub/performance venue The Two Brewers are coming over all 50 Shades of Camp for their NYE party, with a masquerade ball! Best get yourself down to the local costume shop, dear. Or you could always order a mask from China for 50p – not great for the environment though. Hosting the evening's proceedings will be the cream of South London's drag crop, with turns from Mary Mac, Miss Jason, Sandra and Baga Chipz. Plus DJ action from DJ Demon, Liam Chaplin, Phil Marriott and Nathan Hickery.
The Two Brewers, Clapham High Street, SW4 7UJ. 7pm – 5am. Early bird tickets £22, general tickets £25.
BeefMince NYE Tuesday 31st December
Ding-dong, big boys. The bears of BeefMince are back at The Royal Vauxhall Tavern to ring in the new year. Give yourself over to this night-long session of bear-loving. What better way to kick off another year than being nested in a crowd of London's hairiest cuties? Leave your attitude at the door and dive head-long into this gorj night of beef-fuelled fun. Resident DJs Silverhook and Cactushead are on knob-twiddling duties, with guest DJ Tareq making his triumphant return. Expect confetti, New Year's anthems and a throbbing dong at the stroke of midnight. Taking to the stage will be the deranged stylings of the unmissable Tracey La Bouche.
The Royal Vauxhall Tavern, 372 Kennington Lane, Vauxhall SE11 5HY. 9 pm – 5 am. Tickets from £20, OTD £25. QXTickets.com
New Year 2020 Tuesday 31st December
Baby, you're a mother-effing FIREWORK. What would NYE be without a few sparklers and a dazzling display of pyrotechnics? The display around the London Eye is known worldwide as a gold standard for display. Celebrate under the dancing fire at Circa The Club. Just a stone's throw from the display, it's the best place to get kissing a handsome stranger under the cascading sparks. With a free glass of bubbly on entry, there's no one that does gay clubbing with a dash of sophistication quite like Circa. If you're looking to go all out, their VIP package is sure to sort you right out, with priority viewing of the display. Get your arse shaking at Circa this New Year's Eve.
Circa The Club, Victoria Embankment WC2N 6PA. 9 pm – 5 am. Tickets from £25, includes bubbly on arrival.
Gay New Year´s Eve at Halfway Tuesday 31st December
Dress to impress, ladies. It's time for Halfway to Heaven's big New Year's Eve bash. Hosting a crop of the scene's finest performers, this is one night that you're sure to remember. Well, depends how much bubbly you knock-back. Taking to the stage will be the delicious Mrs Moore, Rose Garden, Martha D'Arthur, Tanya Hyde and delinquent drag trio The Vixens. Dance the night away to the tunes of DJ Jonny Pablo. The evening includes a glass of bubbly on arrival and at midnight, plus a buffet. Tickets are selling quick so be sure to grab yourself a pair.
Halfway To Heaven, 7 Duncannon Street, Trafalgar Square WC2N 4JF. 8pm – 2am. £18 wristbands available at the bar.
Mariah & Friendz: New Year's Eve Tuesday 31st December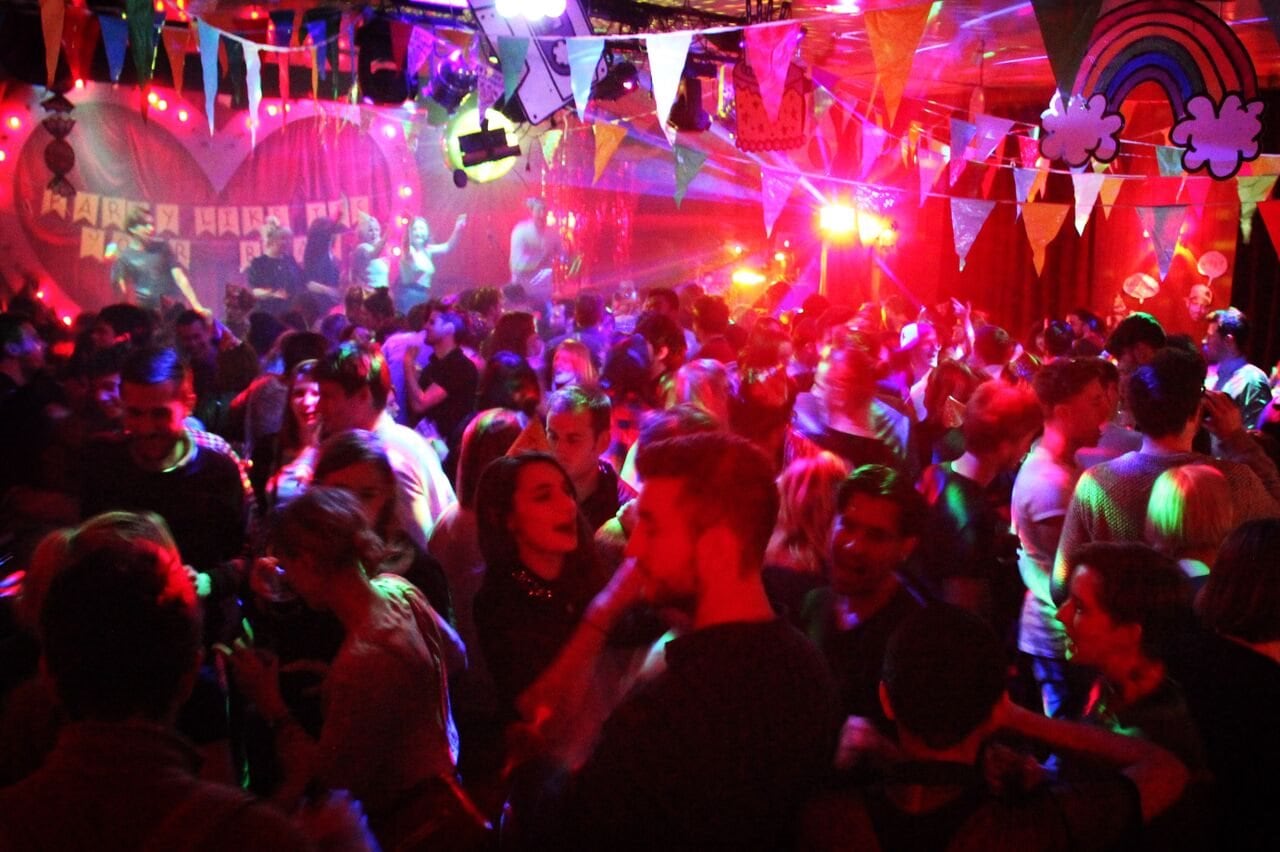 The super popular drag/cabaret showcase is spinning into Bethnal Green Working Men's Club for their final party of the year, with an NYE extravaganza! It's a queer drag circus club night vaguely inspired by Mariah Carey. Whoever said that London scene wasn't inventive?! The lineup is yet to be announced but it's sure to be a diverse, gorgeous, lascivious lineup of London's most inspiring and adventurous queer performers.
Bethnal Green Working Men's Club, 42-46 Pollard Row, E26. 9pm – 2am. £12 advance tickets, £15 on the door.
BRUT 2020 Saturday 4th January
Just when you thought you can get BORING again, BRUT are here to make sure you keep on celebrating. Taking over 2020's first Saturday night, this dance and cruise party is here to ruin your New Year's resolutions. Bringing together the city's big burly bears and handsome hunks, with the odd dashing daddy, this is one stellar way to start your year. Taking over the soon-to-be infamous Steel Yard right in the city, they're going all night long. Taking to the decks will be Paul Heron, Ross Jones, the stellar LBC and a crop of special guests. It's time for your leather harness to have its first outing for the year.
The Steel Yard, 13-16 Allhallows EC4R 3UL. 11pm – 6am. Tickets from £10. QXTickets.com