The Glory return to the National Theatre to open River Stage, London's largest free outdoor arts festival, from Friday 15 to Sunday 17 July.
The Big Gay Song Book kicks off the festival on Friday night with a celebration of 50 Years of Pride. Jonny Woo is joined by pianist and singer Rudi Douglas for a special set of songs that chart our collective journey towards queer liberation, from the first Gay Pride in 1972 to today.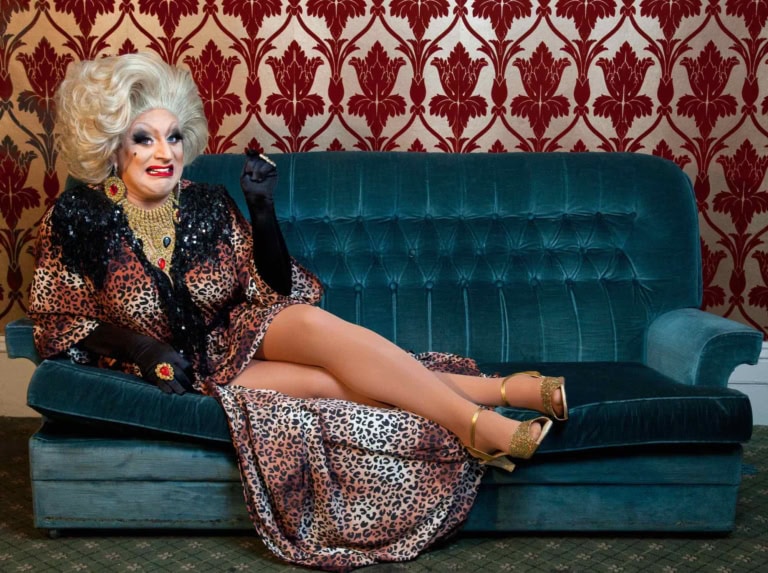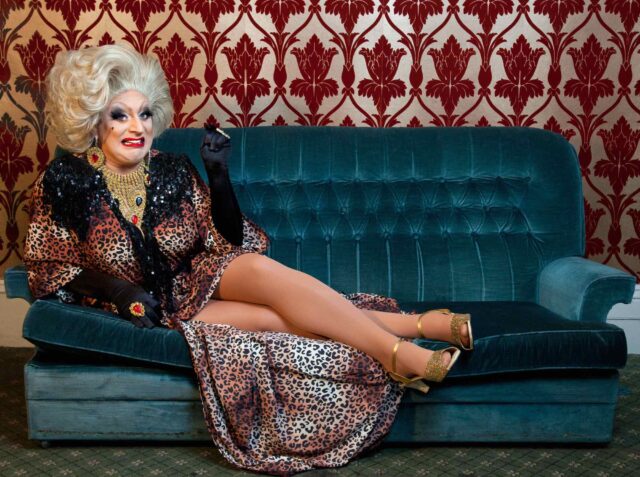 Straight from Britain's Got Talent and the Edinburgh Fringe, Myra Dubois graces the South Bank with sharp one-liners and outrageous asides peppered with sing-a-longs. Bringing the night to a close, Hungama will transform the stage into their legendary club night with Indian pop and hip-hop, plus performances by Glory Lipsync 1000 winner Bolly Illusion and friends.
'Hungama' – a glorious summer party not to be missed.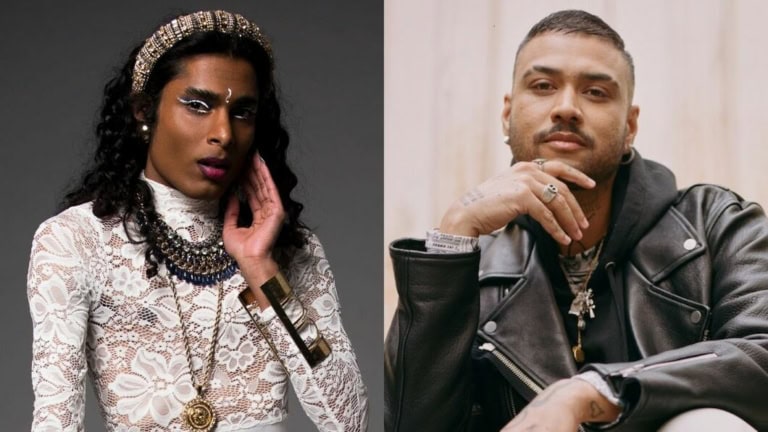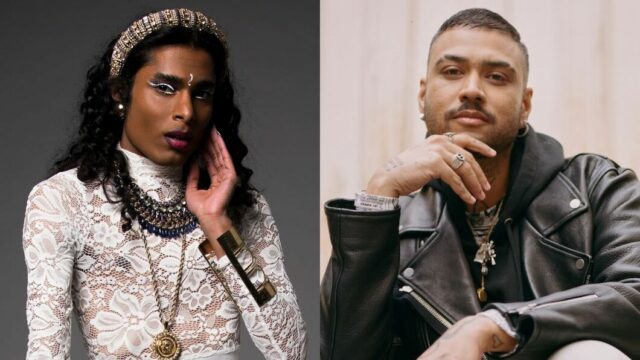 On Saturday, Sue Gives A F@*! and Prinx Chiyo, invite emerging kings and queens to showcase the best in rising Glory talent. Get ready for Dolly Parton classics and a spot of line-dancing with The Barn Dance, then prepare for the rave to end all raves at John Sizzle's Queerdo Disco that promises a spectacle to rival Eurovision.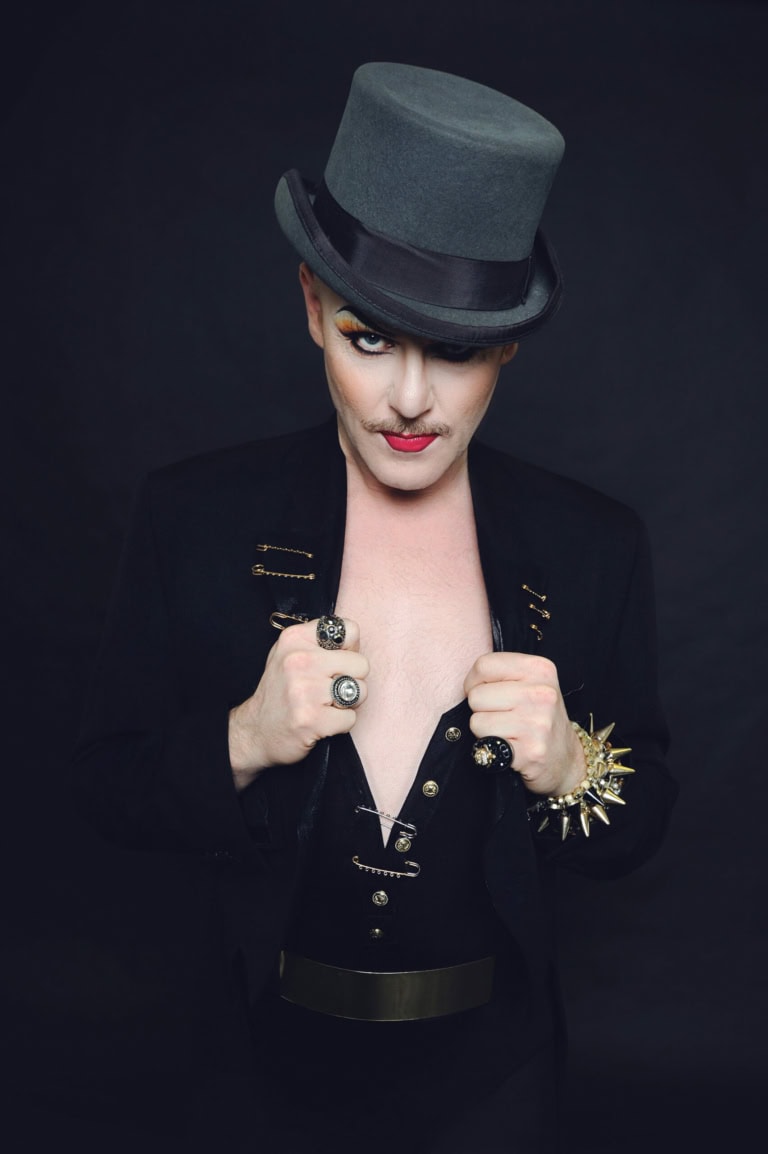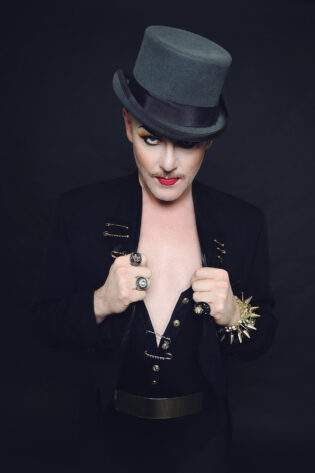 Drag Life Drawing welcomes crowds of all ages on Sunday to get creative on the South Bank, led by illustrator James Davison, providing some large-scale inspiration. Le Gateau Chocolat and Jonny Woo bring the weekend to a close with costumes, laughs and a lot of music at an Afternoon at the Musicals.
Alongside the events and performances, KERB will be serving up a tasty selection of London's finest street food all weekend. From hearty Lebanese mezze and falafel wraps to refreshing gelato and ice cream sundaes, there will be a dish, or two, for everyone visiting River Stage. Not to mention the KERB bar where an array of ice cold drinks will be available, including cocktails from East London Liquor Co, beers from independent South London brewery Gipsy Hill as well as a host of soft drinks from Square Root. See more details on KERB's offering at the National Theatre here.
National Theatre's River Stage festival returns to the South Bank this summer with a fantastic free summer programme. Over five weekends, leading arts and culture organisations from London and beyond will take over the stage – including an unmissable line-up of performances from drag artists, dance companies, music, comedy, spoken word and more. This year's River Stage partners include The Glory, HOME Manchester, Hackney Empire Young Producers, Hofesh Shechter Company and the National Theatre.
River Stage runs from Friday 15 July until Sunday 14 August 2022. The full River Stage programme is included on the National Theatre website.