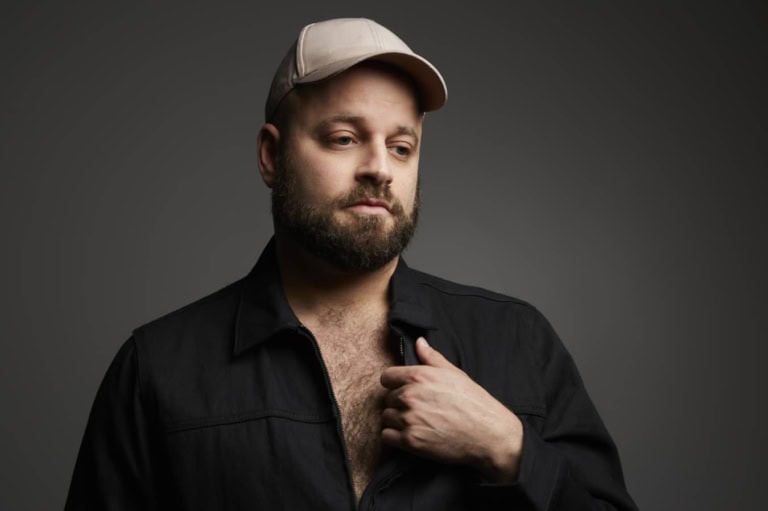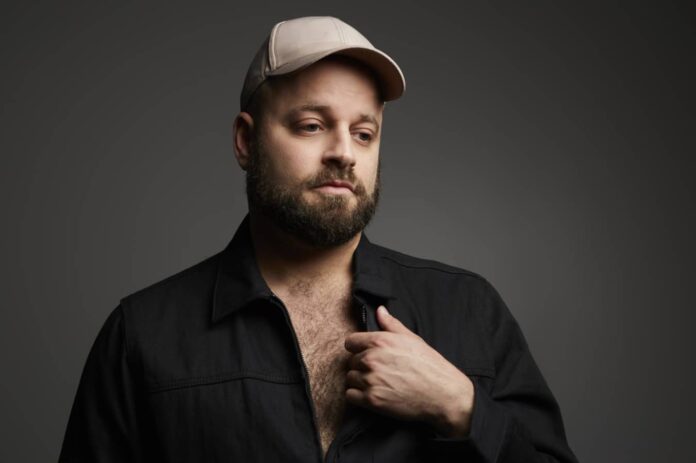 There's a memory – back in São Paulo, Brazil where I grew up, and to where my family had moved from Beirut, Lebanon in the 1960s. I'm sitting with my grandma Rosa, peeling apples, and she tells me about speaking to her sister Marcelle, who had called her from a golf club from a wealthy suburb of Rome where she lives. She calls her habibti: "my darling" in Arabic.
Years later, I've crossed the Atlantic myself, living in London and studying film. I make contact with Marcelle, and eventually travel to meet her in Rome. The woman who greets me is larger than life: she speaks many languages and has travelled the world as the wife of a diplomat. What strikes me the most is how she's reinvented herself again and again. Marcelle is full of stories, and I want to catch them all on camera – to make a documentary about her.
And twenty years on again, I'm finally telling Marcelle's story – not on film, as I'd first thought, but in a new show, The Death & Life of All of Us, which premieres this month at Soho Theatre. How did I get here? And why does Marcelle's story feel so important for me to tell?
I grew up in a Jewish community as a gay man. It was conservative and challenging for all the obvious reasons. Perhaps that was why Marcelle's ability to change her life, not just once but time and again, was inspiring. She'd changed religions (she converted to Christianity) and moved countries and cultures (she'd settled in Rome years previously). Part of Marcelle's draw was this ability for reinvention: I wanted to see how one lives on the other side of what I knew, particularly the parts of my life that I found at the time almost impossible to leave.
I returned to London with 4 mini DV tapes of interviews – and lots of questions. But at the age of 19, I didn't know where to go next. Over time the project stalled and life carried on. At one point I saw her back at home in Brazil, and another time again in Rome, and a few years later I was even finally ready to film again – but going to visit her in a care home with her daughter there too, I didn't get the chance or have the courage to bring the camera out.
It was years later, as I transitioned into a theatre artist, that I decided to make a show about her instead – but in the process of writing it, the story went elsewhere into my mother's migration story and mine. It's only been in the last year that I've finally been able to sit with those tapes and know I have the maturity to tell her complex story: the story of a woman that I loved but was annoyed by, who was inspiring but also a bad example in many ways, who presented so many masks to the outside world while hiding a multitude of stories under the surface.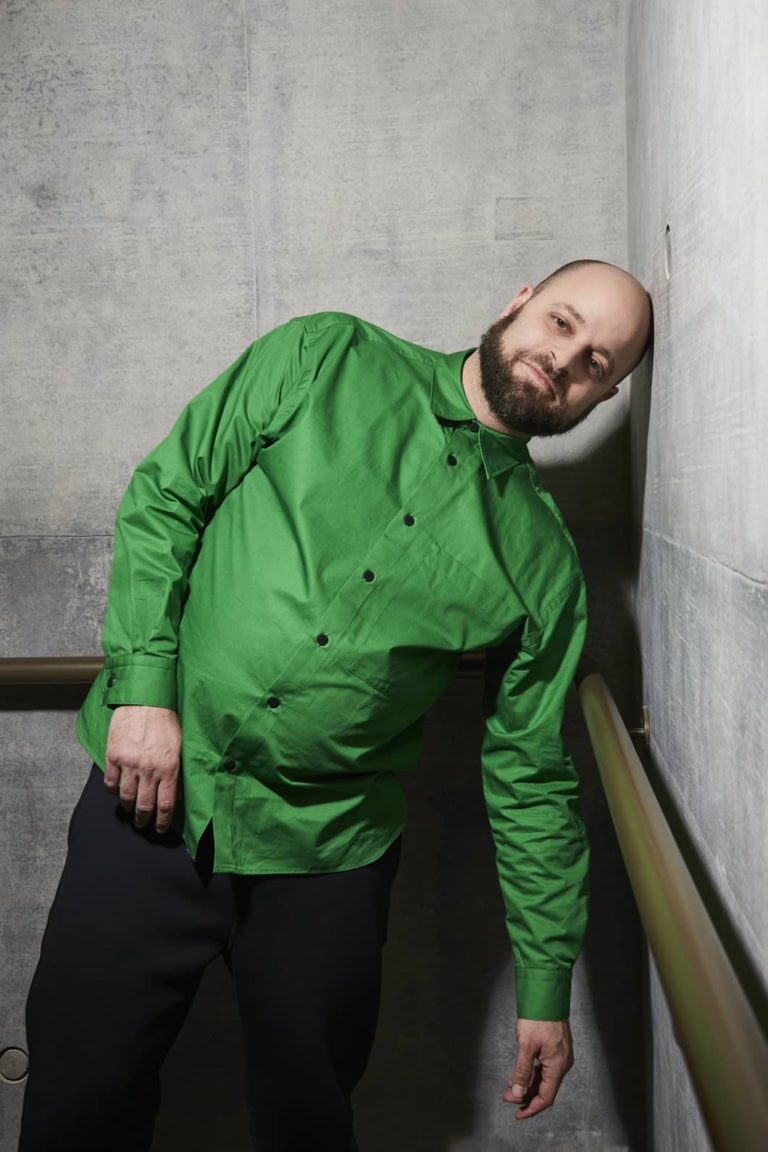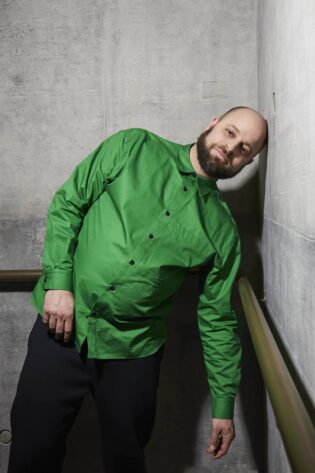 My work focuses on stories of belonging, resilience and intimacy. As part of that, I find it extremely important to tell intersectional stories: as someone who may represent Jewish, gay, Middle Eastern, Brazilian and many other communities besides, it's only when I started to make space for stories like mine that I felt that I was going on my own journey. It's a journey to becoming not just a better artist, but a more interesting one with something unique to say.
Why do I care so much about stories of belonging, of identity, of the challenge to live authentically? For me, there's still a fight for unique and intersectional stories to be told – and an even larger fight for there to be safety for queer artists and audiences alike outside of theatre auditoriums.
"We need to keep fighting to make more space for ourselves." – Victor Esses.
Shows I make are often autobiographical and thrive in honesty and a real, warm presence on stage. Audiences need to be allowed to feel held, and to see themselves in the themes that I explore. Being a queer person has meant that my fight for belonging has been a long one, living in societies that don't celebrate us and don't want us to live freely. The more I can find my sense of belonging – and help others find theirs – through my work, the better I feel. And exploring where and how I belong through my creative process has meant I'm in a much more mature place with life's complexities. (Or at least my creative team tells me that).
We need to keep fighting to make more space for ourselves. In a time of cost of living crisis there's a risk that institutions and venues make safer decisions in programming, and in doing so, don't support as much marginalised work. I know so many of the theatres that used to support artist residencies, and programme experimental work, now have to rely on commercial hires in order to survive in a crisis when they are being funded less and less.
The Let's Create principles of Arts Council England have been a great way to encourage all to be more diverse and support marginalised communities. But at the same time the government has been cutting funding and selling this idea that art needs to be entrepreneurial.
That leaves it down to us. The queer community need to support the sector – not just by making work, but by going to see the queer plays that have a run, and to shout loudly about them both online and off. It's only by showing that there is an audience for this type of theatre that we'll hold space for the important stories. The Death and Life of All of Us is just one part of my 2023 theatre plans – I'll make a point of going to the theatre a lot this year, to the queerest and most unique and weirdest and most personal shows. The more intersectional the stories, the more you can expect me to be there.
Victor Esses appears in his show, The Death and Life of ALL of US from Friday 24 – Saturday 25 Feb 2023 at 7.00pm. Upstairs at Soho Theatre, 21 Dean St, London W1D 3NE, United Kingdom.