Trompe L'oeil – A Queer Love Story?
The Other Palace
Tue, Oct 3 2023 @ 8:00 pm
£20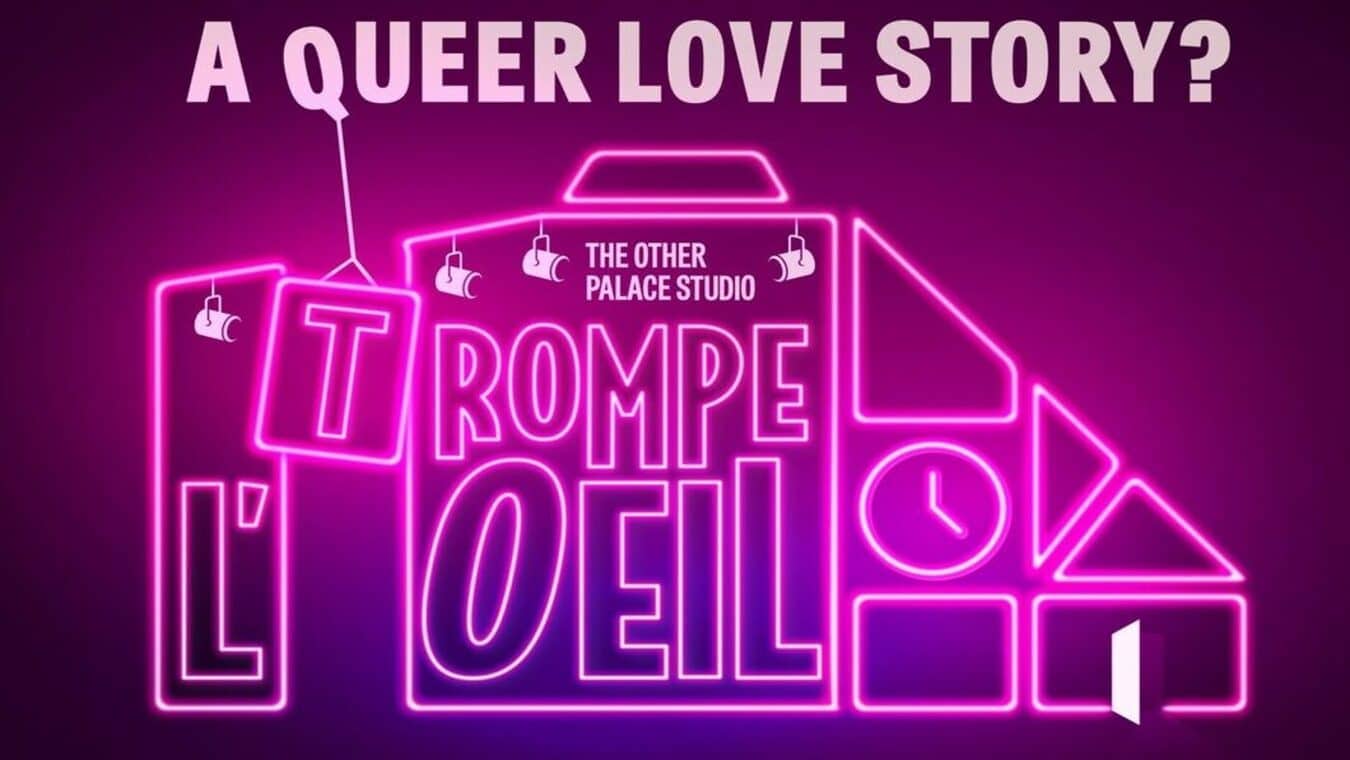 This mesmerizing new musical seamlessly blends cabaret, queer theatre, politics, and circus elements while incorporating the trompe l'oeil illusionary art form. This tongue-in-cheek production is a visual and auditory feast that draws inspiration from renowned surrealist artworks like Magritte's apples, The Escherian Stairwell, and Salvador Dali's melting clocks. Penned by the talented Henry Parkman Biggs and skillfully directed by Blair Anderson, this musical transcends traditional boundaries by incorporating diverse genres. The songs themselves are a work of art, with cryptic and hidden messages that push the boundaries of lyrical structure, creating an illusionary experience for the audience. Prepare to be enchanted. "It's larger than life, and totally bonkers." – The Spy In The Stalls. "Moments of sheer brilliance… Certainly a work of art." – London Theatre Reviews. "Every actor is a triple threat. The energy they brought to the stage was palpable" – UK Theatre Network. Get your tickets at the event's website listed below.