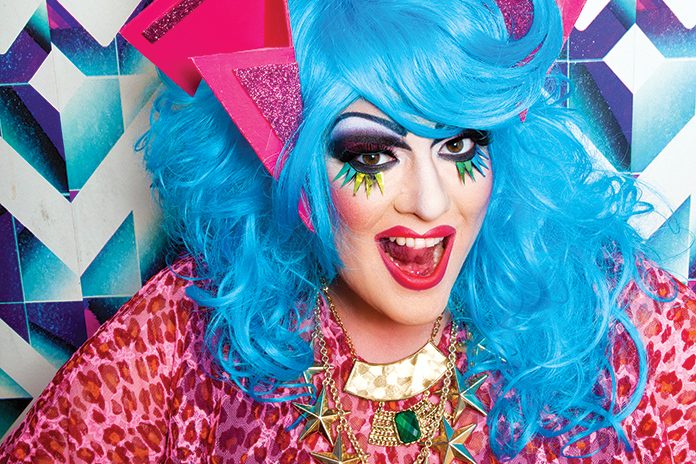 Jason Reid asks why we're still hung up on gender in drag
---
The 'debate' surrounding bio queens has reared it's head again recently following the news that Russian-born artist Felicia Heals will become the first cisgender woman to compete on Drag Race…Thailand. This may summon nothing more than a shrug from many, but the reason it's so significant is that the Drag Race franchise has had a pretty much strict 'men only' policy up till now. The main US show, fronted of course by RuPaul, has featured trans-women contestants in Gia Gunn and Stacey Lane Mathews, however there's never been any indication that bio queens would be welcome to sashay down the famous runway.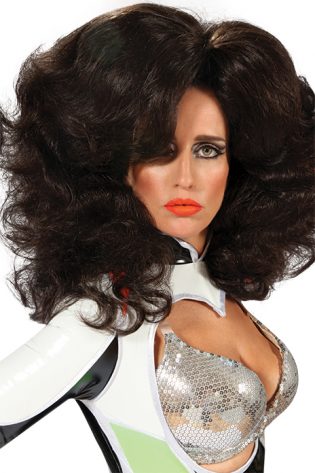 When I started working on the gay scene with drag artists, almost twenty years ago (gulp), practically every stage was dominated by a 'cock in a frock' – as we used to say back then. That's not to say there weren't female performers who crossed over into drag floating around the scene because there were: they simply weren't given a seat in the dressing room.
Being a naive young chicken from the country, I spent the best part of a year wondering if Pam Ann was a man because she was on in the gay bars alongside all the queens. Which I think is a crucial point, even now. It taps into our collective obsession with gender. Whilst times have changed and drag has now become more mainstream and open to all, you just have to take yourself out of that Soho/Vauxhall/Haggerston bubble or scroll through comments on social media to see that (mostly) male attitudes towards women taking those seats in the dressing rooms really haven't changed all that dramatically. From what I've witnessed, men actually see it as an affront. But to WHAT? Why would anyone be concerned with the contents of someone's pants if they're being entertained? I don't go to a cabaret venue and think: Damn this queen is good, but…oh look, she has tits so I refuse to be entertained. That's madness. Carpet madness.
Look, it's simple really. Every man's a little bit misogynistic – like that song from Avenue Q, 'Everybody's a Little Bit Racist'. Given the fact that we've been programmed over many years by authority figures and the media to believe that almost everything comes down to one's gender, and that heteronormativity is the only route to ensure an enriched (translated: accepted) life, it's no wonder people are like this. But it's healthy and good that we're now having these conversations because we didn't twenty years ago.
When Holestar – the original UK bio queen – won the Best Drag Act gong at the London Cabaret Awards in 2015 the consensus amongst traditional male drag queens was one of horror. I remember it quite plainly. It's something that's stayed with me, in fact. It was a really telling moment, because THAT was the moment when attitudes really started to change universally on the London scene. Personally, I was chuffed, because in my opinion Holestar is a brilliant drag artist and entertainer; she is one of very few on the scene who can confidently command a rowdy, traditional Soho gay boozer on a Friday night and also present fascinating performance art in a basement in East London to yoghurt-knitting lefties, because she makes a connection, doesn't take herself too seriously, and knows her craft. Nothing to do with her gender. If she isn't on Drag Race UK, shaking shit up, I won't be a happy queen.
Of course, Drag Race UK would be the perfect opportunity for Ru to save some face and prove to people that she actually lives on our planet, if the casting is a true reflection of the UK drag scene…
I challenge anyone to show me a rule book for drag, because there isn't one. There never has been. Through the ages, both men and women have experimented with drag performance; and as with all art, it is subjective. If you don't like the art you're being presented with, you don't have to engage with it. No one is being forced by gunpoint. And GUYS, let's please stop telling women what they can and can't do. It's 2019 FFS.