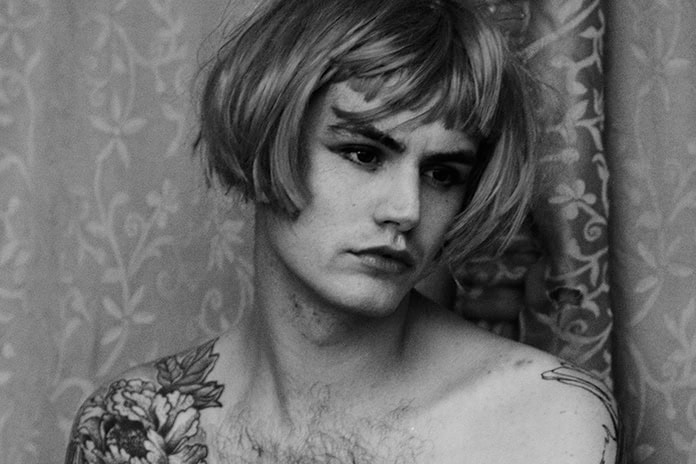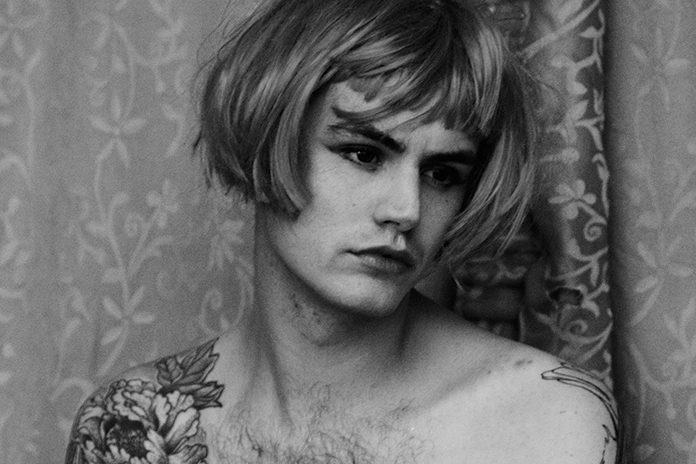 Multi-disciplinary artist Veronique Charlotte on her new show Gender London Project – exploring kindness, activism and catharsis
Perhaps the most contentious and complicated issues of our generation: Gender. It's one of those issues that raises more questions as you look into it. The more you learn, the more you realise the less you know. The art world has also been swept up into the discussion, especially here in London, with the Hayward Gallery dedicating its summer to Kiss My Genders and the Tate dedicating space to Nan Golding's Ballad of Sexual Dependency. An artist who has dedicated a lot of her time to this subject is Veronique Charlotte (b.1989), who's upcoming East London exhibition tackles the issue head-on. We caught up with her to hear how she was lead on to this conversation.
Could you fill us in a little on your story?
I'm a creative director and visual artist from Italy, currently based in London. I moved to London after leaving Milan where I had been working as the Personal Assistant of Umit Benan, former Creative Director of the fashion house, Trussardi 1911. I'm currently developing her personal work as a visual artist and body performer in London. Increasingly, her aim is to move away from fashion to work as a Social Artist. I feel most fulfilled when I'm working collaboratively, through emotional and energetic exchanges with others.
What drew you to photography as a medium?
I should say first of all that I do not think of myself as a photographer but as a multi- and inter-disciplinary artist. My work in the past has been rooted in performance, writing, and other mediums as well. I'm using photography for this specific project as a medium because it allows me to capture a moment that is otherwise transient. It also allows me to explore the relationship between artist and subject, and the difference between object and subject. It is a way in which to contain the essence of emotional exchange and to give shape to feelings that I have been experiencing through my empathetic encounters with 100 participants. In a very practical sense, a series of photographs also acts as an essay. Together I hope that they tell a story.
Which artists would you say inspired you to start creating?
I want to move away from a strict definition of "artist". My mum is an early inspiration: she always filled our home environment in colour and left beautiful paper on which to draw around the house. Fine art has been part of my entire life, but later I became interested in photojournalism as well. I was so fascinated by photographs where the eyes of the photographer captured and conveyed emotion to others through publicly-accessible images. Names that immediately come to me are Robert Doisneau, Robert Capa, Daniel Arbus, and Nan Goldin.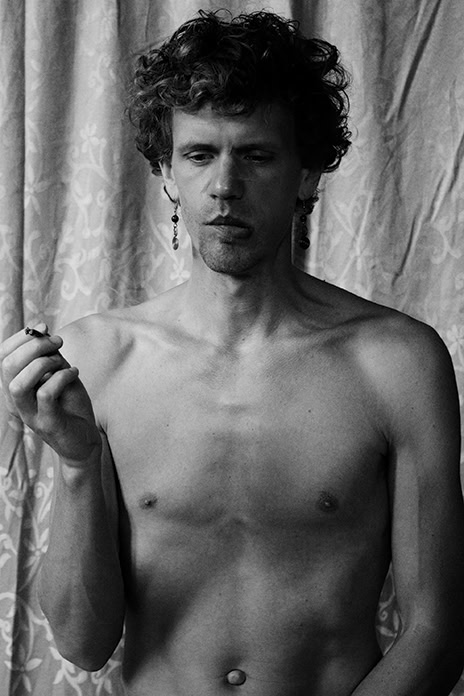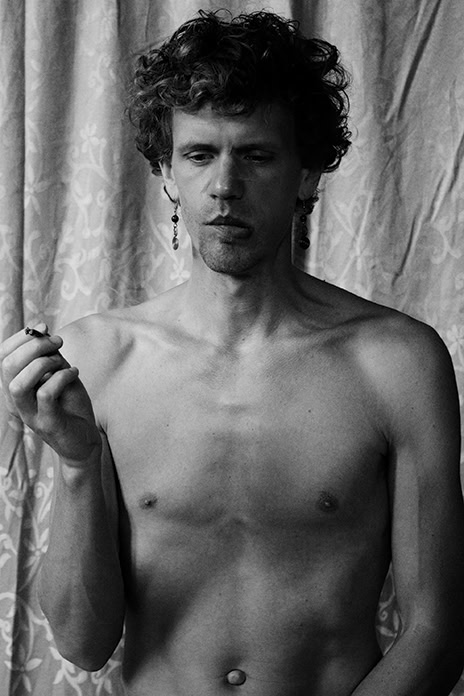 How do you navigate that photographer-subject relationship?
I put myself and the subject at the same level. I never ask anyone to pose for me, but instead, ask everyone to be vulnerable and available to share an experience together. These experiences are mutually implicating emotional changes. They are confined, but in the small time that we are able to experience something together, I do my best to make my space your space, and your space mine to share.
Challenging pre-conceptions around gender is a very fertile conversation that's happening right now. Why do you think that conversation's happening now?
I believe that social media plays an amazing role in this. If the platforms are used conscientiously, and with self-awareness, they're an amazing tool to express our freedom, experiences, observations, and to connect with and support other people who are doing the same thing. But I also believe that we are a society in crisis.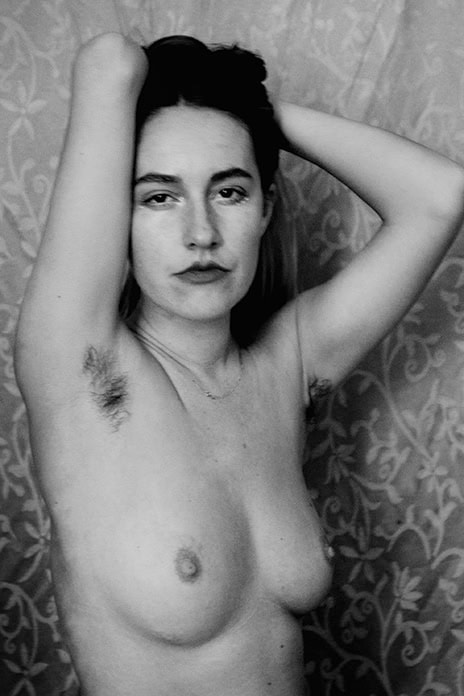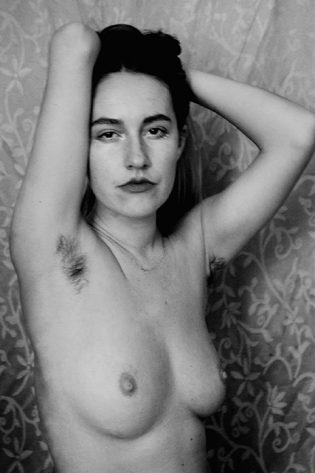 The Gender London Project stems from a "cathartic encounter" with a specific subject, could you tell us a little about that encounter?
GENDER emerged for me before anyone else was brought into the conversation, following a moment of surrender with myself at the end of 2018. In the new year, this led to the decision to see this as a new chapter in which I put the GENDER project as my priority.
The project was pitched to people in my own circles using social media after a group exhibition in which I participated in January 2019: XXXPosed. This exhibition, curated by Minerva Amiss, was an opportunity to bare ourselves as artists and individuals and to explore what it meant to be on show. My call for participants was very open. It announced my ethos and invited people to get in touch, to participate in a one-hour conversation and have their photograph taken. The brief was open, and I didn't have an agenda: what was stable was a set that I had put together, the artistic decision to photography semi-nude portraits in black and white, and the agreement that the photograph would be taken as a candid shot during a one hour conversation about our understanding and experience of gender and sexuality.
I should say that the encounters are what turned this series of photographs into a community of collaborators; these 100 hours are the basis of the supportive relationships that followed. For example, Michelle Cook, the co-curator of this project, first started as a subject of these photographs. We met at XXXPosed where she had also shown work, and she responded to my call for subjects. Michelle is a cross-disciplinary curator and researcher from Mozambique. Her practice is archival, plays with how we encounter and respond to collections, and sees the collection as a space in which to talk inclusively about contemporary social issues, practice creativity and empathy. For us, the one-hour conversation quickly became two as we discussed not only the brief but also where it would go from here. It became apparent that this was the basis of a deeper collaboration as we discussed my vision of the exhibition, how it could be built upon to inspire richer emotional exchanges, how the diary I had been keeping could be shown, how the project contributed to the scene as an exercise in mark-making etc. This was not a unique experience. I am the artist here, but this GENDER is about everyone involved, including the people who will attend to view the series and join the conversation.
GENDER London Project is exhibiting at Studio 9294, 92 Wallis Road, Hackney Wick E9 5LN. Launching on September 3rd (7pm – midnight), exhibiting on September 4th (2pm – 9pm) with a Workshop at 6pm and a Round Table at 7pm.
READ MORE:
Drag Race UK – 15 hilarious tweets about this week's episode