Emma Jensen is a pop star of the Spotify generation
Technology has transformed the music industry. Entire processes of music-making and producing that once took a team of studio experts weeks of hard work to achieve can now be carried out on your smartphone in minutes. The industry has seen an entire generation of new artists who don't need to rely on higher-ups to create and are taking things into their own hands.
One such artist who managed to draw 9.5 million streams on Spotify, from the comfort of her bedroom no less, is Norwegian pop savant Emma Jensen. With an appetite for songwriting paired with an insatiable hunger for '80s pop, developing an active fanbase was inevitable. We caught up with Jensen to hear a little more about her, her music, and life up in Scandi land.
Tell us a little about life growing up in Norway.
I grew up on a peninsula right outside of Oslo, called Nesodden. It's a very idyllic place with beautiful nature and a lot of creative people. I had the BEST childhood. It was very free, unproblematic and fun. I would always run around naked enjoying life. I couldn't have asked for a better childhood or a better place to grow up.
You've been doing this since we were 15, how was starting out for you?
I started playing the violin when I was 6, then I quit when I was 12 and started playing the guitar and writing songs. After high school, I applied for a music program at a school in Oslo but didn't get in. At first, I was devastated but then I remember thinking "I'm gonna show them. I can do this on my own." And it was after that I learned how to produce by watching videos. I was very shy about my music and didn't show it to anyone until I had the courage to upload "Closer" to this Norwegian website for unsigned artists. I'm very happy I did.
Who inspired you to start creating your own music?
Music has always been a big part of my life. My mom and dad would always play music at home or in the car. When I was about 13 or 14 I started paying attention to how the songs were written. The words, the melodies. I remember driving around with my mom listening to Katie Melua, and I felt this urge to write a song myself. I also have this rhyme book from when I was about 7. I would make up rhymes and sometimes I put melodies to them.
Now you're 23, what would you say's driven your development as an artist?
I've learned a lot about myself in the past three years. I've evolved as a person and I think alongside that I've evolved as an artist. Every experience, meeting with people, travelling to different cities and exploring who I am has made me grow as a person, taking me to where I am today both musically and personally.
How would you describe your musical style in, let's say, three words?
Dreamy, honest and cool.
What's a Norwegian tradition that the rest of the world should adopt?
How we celebrate our national day! I thought every country celebrate just like we do, but that's not true. On the 17th of May, Norway's Constitution Day, everyone wears their national costume. We wake up super early and have a champagne breakfast. We have flags and march in big parades, singing songs and shout "Hurra!" all day. It's like a huge party for everyone, especially the children.
There's a big eighties sound to your music. What is it that draws you to that time in music specifically?
'80s pop is the best pop in my opinion. It's the chords, the melodies, the really cool and big analogue synths, the huge drums. Especially 80's snares, they're great. '80s pop songs give me that euphoric feeling when I'm listening to them.
You had some years struggling with coming out of your shell. Why was that?
I would never sing in front of other people. Usually, I would go hide in my room to sing so no one would hear it. I think it's because music has always meant so much to me, it's very personal, and I was scared that I wasn't good enough. I was scared that if I showed my music or performed for anyone they could take that away from me. I ended up being my own worst enemy because since I never got any feedback, I kept holding on to that insecurity about whether I was any good or not.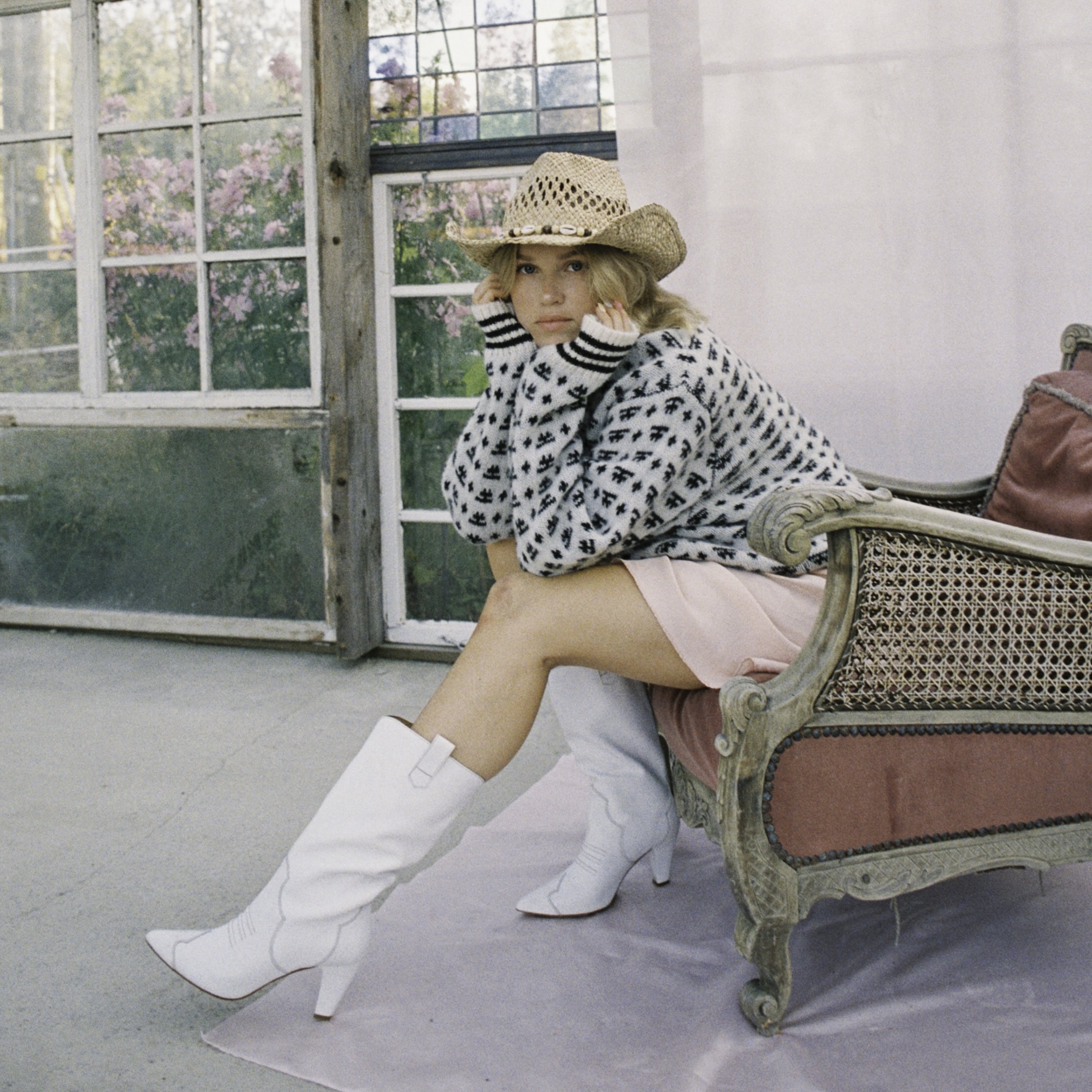 What advice would you give someone who's struggling to get out there and engage with the world?
Don't let your insecurities keep you from dreaming big. Once you've taken a baby step out of your comfort zone there's this entirely new world of what you can accomplish.
Did you find music-making was an effective form of therapy?
Absolutely! Still is. I tend to write about how I'm feeling or how I've felt at some point and that for sure is an effective form of therapy. Whenever I manage to get down in words whatever's been on my heart I feel so much lighter.
This latest single "Better" is a collaboration with Stockholm duo Mad Fun. How did you find each other?
I think it was their publisher who reached out. I instantly said yes when I heard they were two female producers/songwriters. I'd just started producing myself and thought it was really cool to see other female producers actually excited. We need more women like them in the industry. They're so talented and kind.
What do you hope people take from this song after their first listen?
I hope people feel uplifted, happy. Even though the verses are rather melancholic, the whole idea and message is to feel good about yourself, being who you are. That's what the song does for me. I hope it can do that for someone else.
"Better" by Emma Jensen is out now. You can keep up with Jensen on Instagram, Facebook and Twitter.