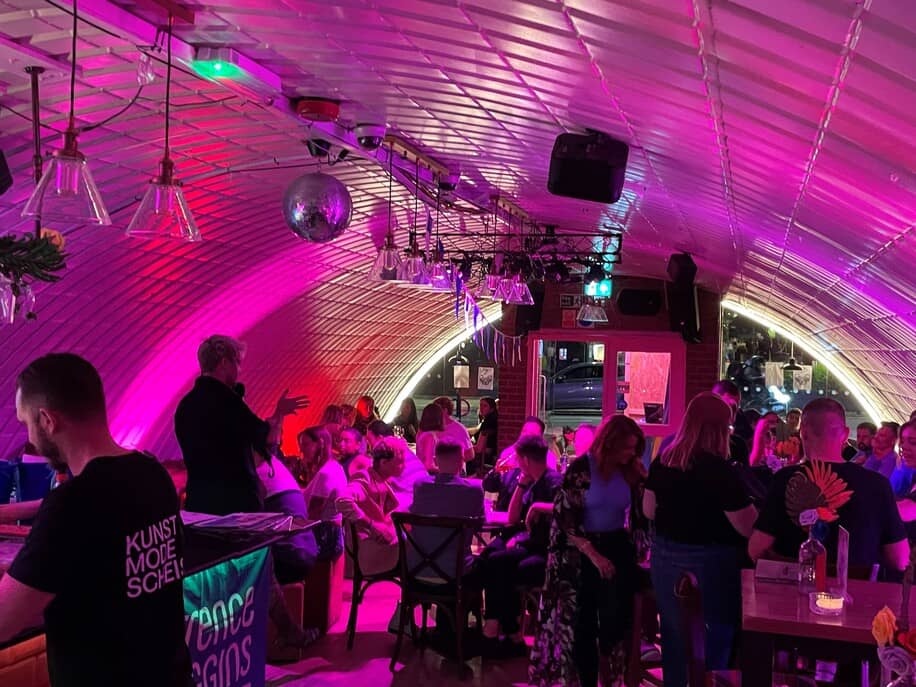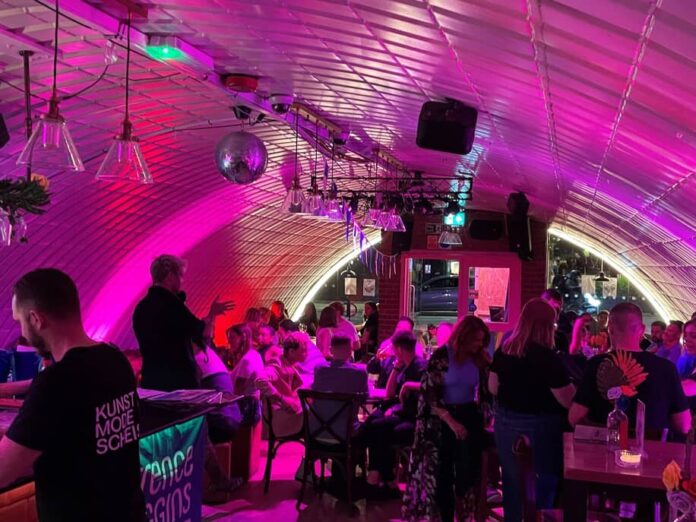 Terrence Higgins Trust attended a community-organised fundraising event at The Bridge in Clapham last Thursday night. It saw over £650 raised in support of their work for people living with HIV and their services around achieving good sexual health.
THT is the UK's largest voluntary sector provider of HIV and sexual health services, running services out of many local centres across Great Britain. Its current strategy includes:
Working to end new transmissions of HIV in the UK by 2030.

Supporting people to live well with HIV.

Challenging the stigma associated with HIV and poor sexual health.

Delivering high-quality services.
As well as providing services, the charity campaigns on issues from proper funding for over-stretched sexual health services to the expansion of opt-out HIV testing in A&E departments. It also runs community projects like Positive Voices, supporting people living with HIV to tell their stories and work and skills programmes.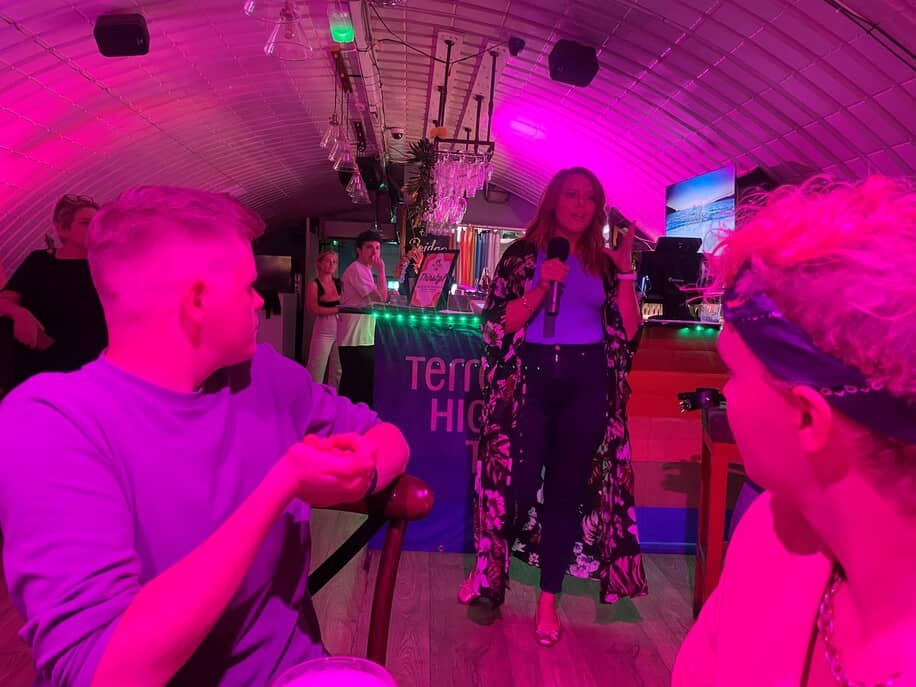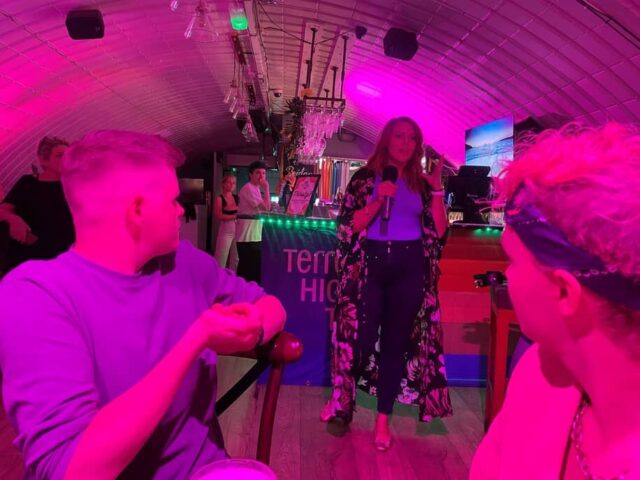 The Bridge is an inclusive LGBTQ+ cocktail bar on Voltaire Road in Clapham North, serving the community for over a decade. As a safe space for all LGBTQ+ individuals and straight allies to come together, the venue regularly hosts performances from drag artists across London and further afield, as well as live entertainment, quizzes, shows, and more.
At the fundraiser on Thursday night, the Bridge and Terrence Higgins Trust were pleased to welcome Mistress Benji (Ben Reid) as the host for the evening at a packed-out event that saw more than 60 people from across London coming together to fundraise for the charity. Themed "Mistress Benji's Gaym Night", a popular LGBTQ+ focused quiz in venues across London for several years, over a dozen teams competed through different rounds to claim their £50 bar tab prize. All participants gave a minimum donation of £3 per head, with more money generated for the charity through auctions as well as from 20 per cent on all "Bridge Bum" drinks sold, a "house" variation of a Jägerbomb.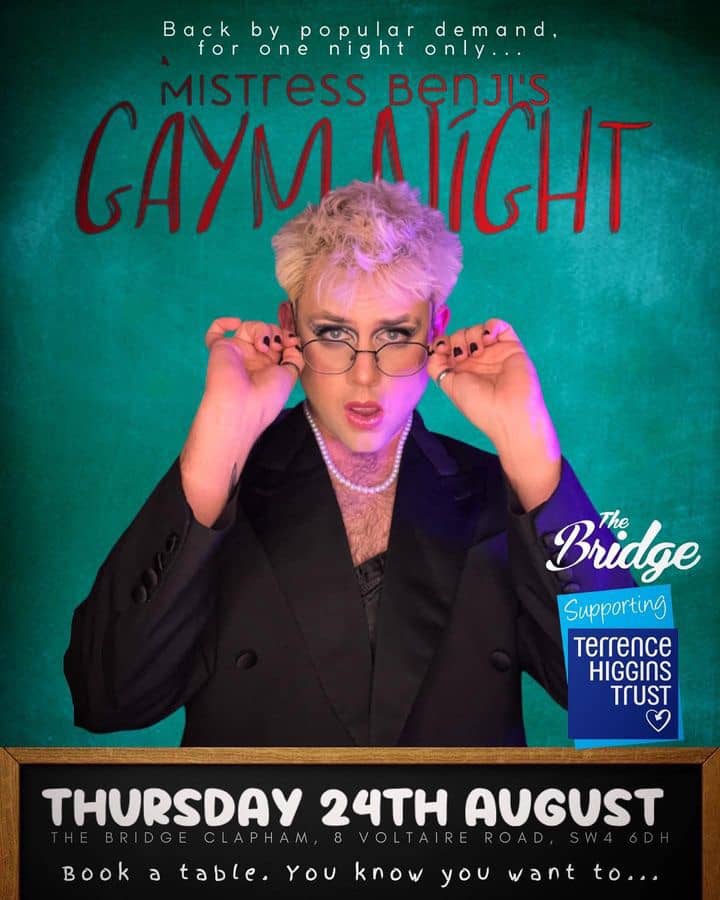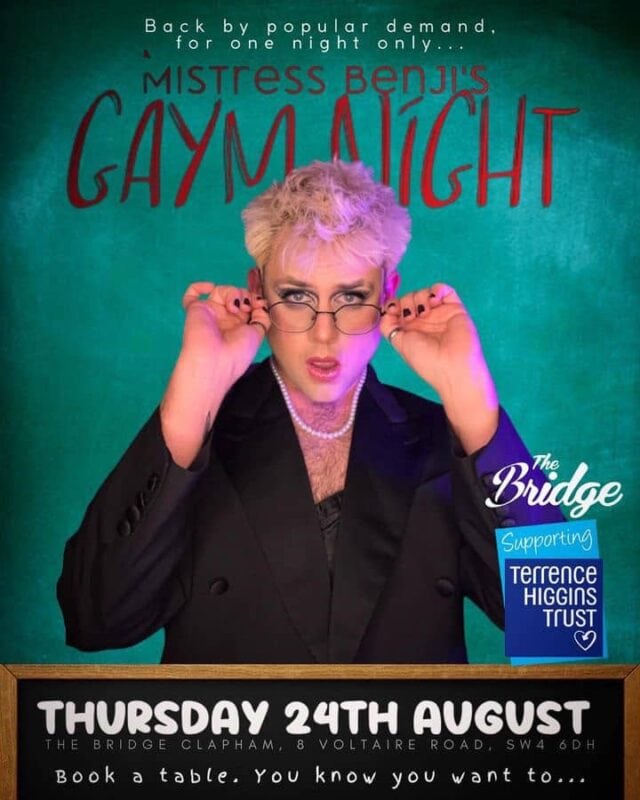 Richard Angell, Chief Executive of THT, told QX:
"It was brilliant to be with the LGBT+ community and our allies at The Bridge after some horrific events in recent weeks.
"We couldn't do our life-changing work without our incredible supporters who organise amazing events for us.
"We're constantly surprised by all the innovative ways supporters come up with to ensure we can end new HIV cases by 2030, be there until the last person living with HIV needs us, and make sexual health the national priority it must be.
"Thanks to our friends at The Bridge in Clapham for hosting such a great night and to everyone who supported Terrence Higgins Trust."
Roxy Ortu, Operations Manager of the Bridge, also told QX:
"What an evening, with every seat taken!
"Between the bar, the Bridge Bum (our signature drink), and social media, we have already raised more than £650, with more money still coming in.
"Especially in light of the horrific incident from a few weeks ago, we have demonstrated how close we are: more than ever, the LGBTQ+ community is united, and nobody can defeat us.
"Terrence Higgins Trust, Benji, and I have begun discussing the next event to raise as much money as possible to help end new HIV cases by 2030.
And, of course, counting on having a great time while doing it, with everyone welcome to join us."