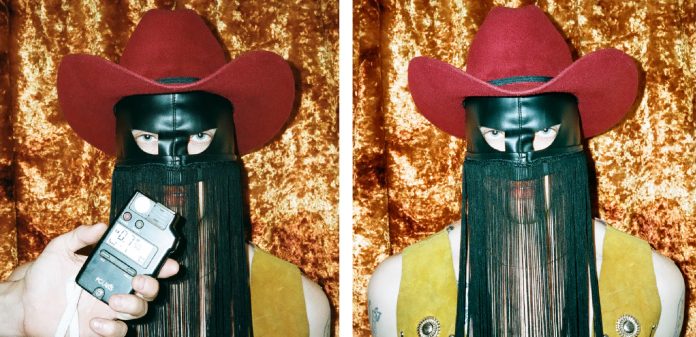 Allusive and alluring, this masked figure is crooning queer country artist Orville Peck, who's taking on traditional Americana and forging a truly unique sound and aesthetic. Cowboy-booted and garlanded in white fringe, Peck is here with the lead single "Dead of Night" from debut album Pony. We caught up with him to find out what led him onto this dusty highway of washed up gamblers and languid hustlers.
Hey there, Orville, you're a few weeks from launching your debut album Pony. How long have these songs been in the works?
I started working on them over a year ago. Big Sky was the first one I wrote when I was living up in the Pacific Northwest mountains last Autumn.

Ah, where would you say your love of music and performing comes from?
I grew up always being exposed to music and art. My dad was also a travelling man. Throughout the 70's he toured with bands like The Sweet, Suzi Quatro, Geordie. So it's been in my blood forever. I've been an actor, a singer – I even trained as a ballet dancer for a long time. I guess my influences come from all over. The obvious ones being the Outlaw Country musicians like Johnny Cash, Merle Haggard and Willie Nelson but I am influenced by everything from punk to old musicals.

You're really delving into these traditional American song forms, why do you think it's important that we still give them attention?
I just grew up loving stories. Which is what classic Country music is to me – storytelling. I think that's what good art, in general, does. It tells a story, which is what I've tried to do with each song on this album.
Desert highways, low-lit casinos, boxing rings. It's a very specific idea of America you evoke in your music. Do you think the current political climate threatens the America you celebrate?
The aesthetic of America I reference in my music is just the type of America I know. But not all my songs are about America. I've lived in 5 different countries and many cities. I even lived in London for almost 4 years. But I think that America has always had a problematic political climate. It's just harder to ignore now.
We rarely hear queer voices emerge from America's harsher, more remote landscapes. Why do you think that is?
Well, I would argue that almost all the "queer" voices in places like New York or populated cities – those people more times than not all grew up in remote areas of America. John Waters grew up in Baltimore – which is basically a city only famous for being the setting for films by John Waters. Part of the struggle of being a person on the outside is feeling like your voice isn't heard and I think a lot of the gay/queer Artists use that struggle as a setting for their art. If people don't think there isn't a queer voice coming from the fringes of the world, I don't think they're listening carefully enough.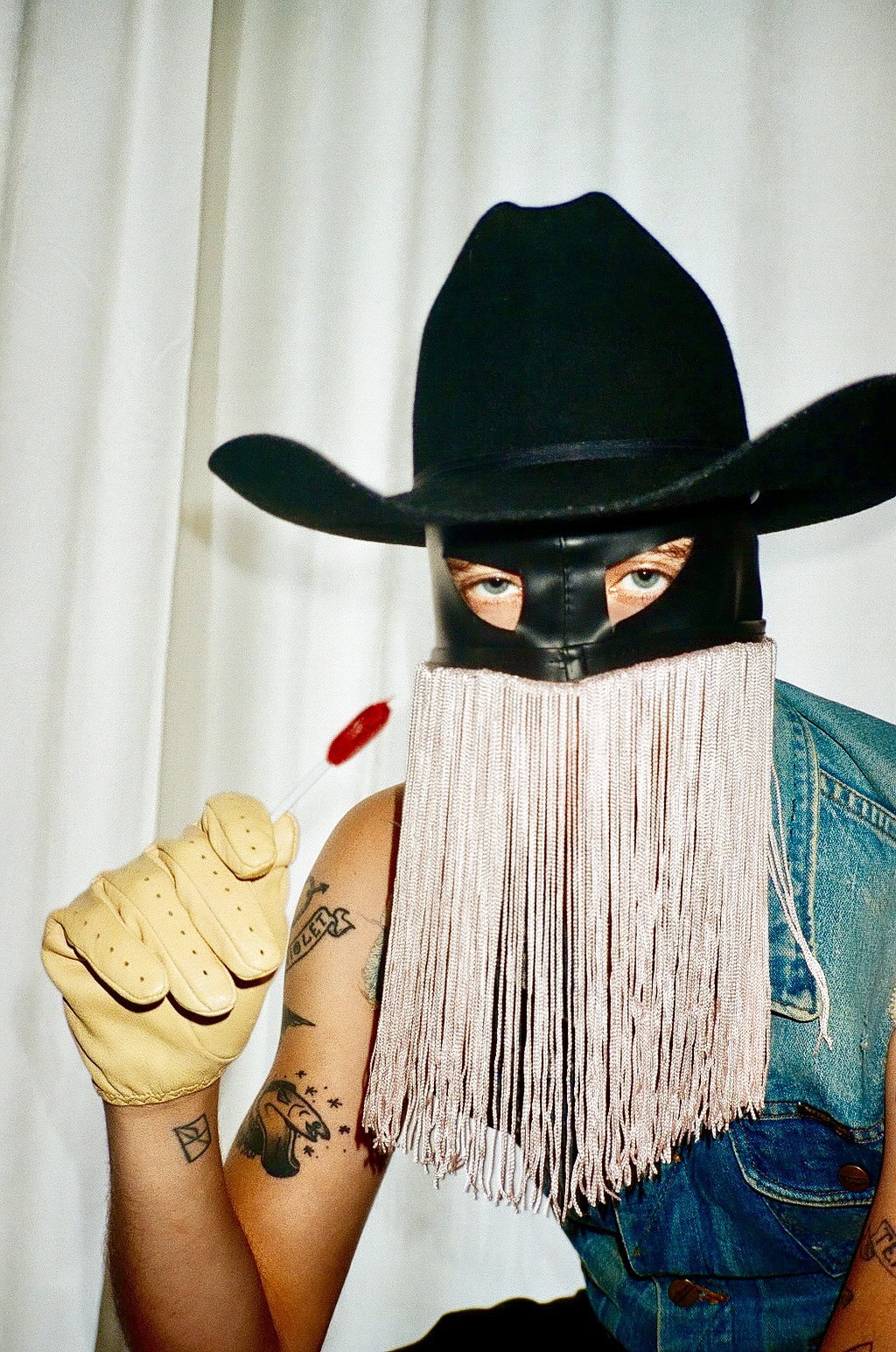 Now let's talk music. The album's lead single 'Dead of Night' is a crooning torch song about longing for past loves, where would you say the inspiration for this single came from?
Like all the songs on Pony, the events in this song come from my own past. Some of the details might have changed along the way and the narrative might be a little more dramatic or mysterious but I think thats what happens with any good story. The best ones are always a little taller each time you tell 'em.

The song's video is remarkable and very moving. How did you find the process of getting visuals that would do the song justice?
I have a very specific visual image for each song I write. Often in the recording studio, I will use visual references when talking about how I want the song to sound. The videos end up being the result of that process.

You feature a plethora of outcast figures in your music, from hustlers to washed up gamblers. Why do these figures fascinate you?
I think outcasts fascinate all of us. The archetypal stock characters you find in Western Films, comic books, all stories in general – they still exist around us. Most the films and books that tend to inspire me have a theme of the anti-hero. I dunno I just always liked the villains and sidekicks more than the leading men and women.

We see you're heading over to London for a few dates. Have you performed here before? Anything you're looking forward to checking out while you're here?
I have played in London with other bands in the past and I was even the lead in a West End play once. So London is very dear to my heart – and it will very much be like coming back to one of my many homes.
He'll be performing in London from 28/02/19 to 02/03/19 at various venues, CLICK HERE for the info.