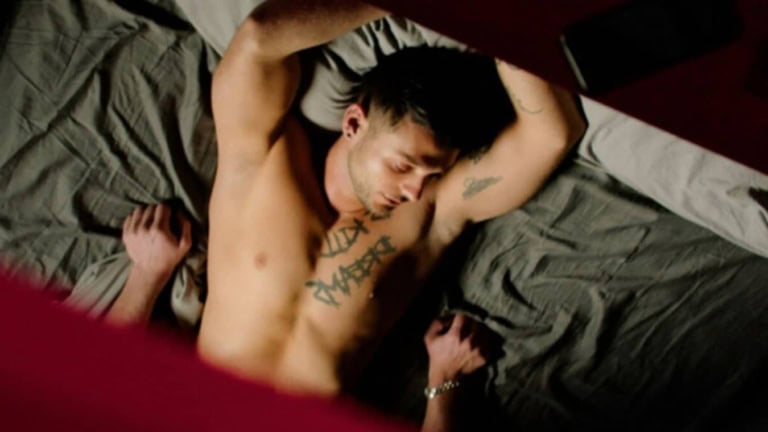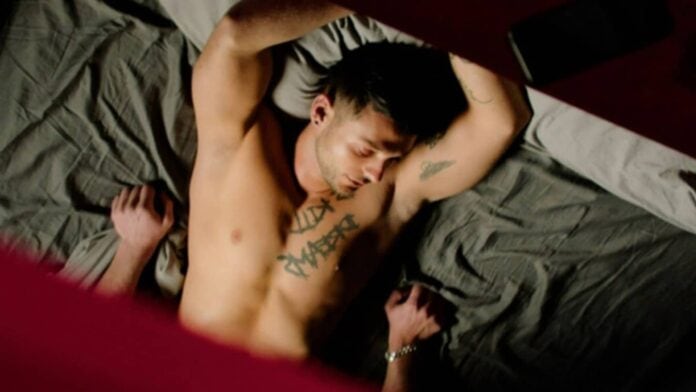 Peccadillo Pictures is screening the UK premiere of Nitzan Gilady's award-winning 'In Bed' at this year's Seret International Israeli Film Festival in London at Picturehouse Central on Saturday, 20 May. Director Nitzan Gilady will be in attendance.
Guy (Israel Ogalbo) and his best friend Joy (Moran Rosenblatt) are enjoying the gay pride parade when their enjoyment is abruptly put to an end by a deadly shooting. They flee the scene and find safety at Guy's home. There they take in a fellow pride parader, Dan (Dean Miroshnikov), who's in shock. The shooter is still on the run, but they continue to enjoy a night full of sex, drugs and partying.
The original music is composed by Israeli DJ and record producer Offer Nissim, who produced Dana International's Diva, Israeli's winning Eurovision Song Contest entry in 1998.
Director Nitzan Gilady told QX:
"The starting point for this film was a real hate crime that took place in 2009, when an armed man entered a LGBT center in Tel-Aviv and opened fire. This event has disturbed and haunted me ever since, especially since the police announced that the murderer was suspected of coming from the LGBTQ community. The thought that the killer is walking among us and that there was a chance that one of us even spent time with him in bed makes me shudder.
This takes place in the background of the film, fueling a night of paranoia, intimacy and danger that seeps into the relationships of the three main characters. I wanted to explore a topic that is rarely openly spoken about in the gay community, or shown at all in film: chem sex. The ecstatic highs and intensely deep lows of drugs in gay party culture. I have seen this around me, I have seen it influence people I love, and it has affected me.
Rather than stigmatizing, I wanted to show this side of our culture in a truthful way. Not in the sense of being realistic or documentary-like, but portraying, in an honest and visceral way, the feeling of being high, reaching for fantasy, the distortion of reality, and loss of control. I wanted the audience to really experience the journey of this night along with the characters".
You can watch the international trailer here:
Peccadillo will be releasing the film in the UK in October 2023.
In Bed at 9.30 pm on 20 May. Picture House Central, Piccadilly Circus, Corner of Great Windmill Street and, Shaftesbury Ave, London W1D 7DH, United Kingdom.