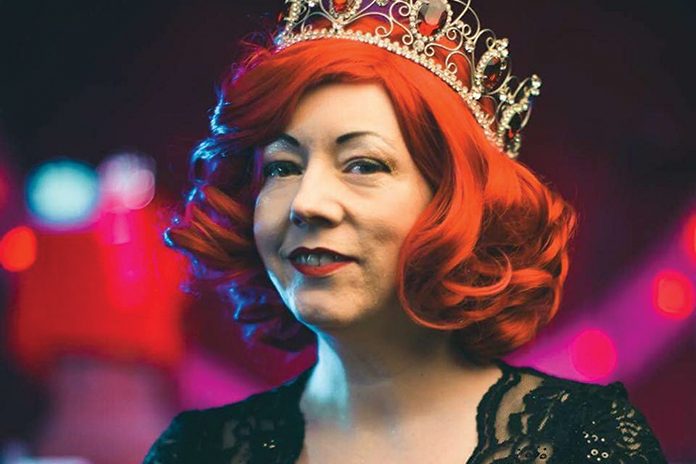 Healing with love and sequins

---
We love an extravaganza, especially one that promises a superlative line-up of cabaret talent and is for a cause that's close to our hearts. Cabaret vs Cancer's next event, Heroes, Superstars and Idols, definitely ticks those two boxes. Ahead of the big night, Jason Reid spoke to the charity's founder, Rose Thorne, to find out more about the charity and what it means to her…
---
Hey Rose. Tell us about how Cancer vs Cancer came to be.
It came about after losing my mum to cancer, and subsequently a close friend and then my dad. Someone saw my husband, Benjamin Louche, host three shows in three days and jokingly suggested that next up would be a naked calendar. I took that idea, secured a photographer and persuaded twelve of my cabaret pals to get naked for a shoot. The first calendar raised £4000, which we split with Macmillan and Cancer Research. Then in January 2016, David Bowie died of cancer. I put together a show in honour of the man who'd been such a huge influence to so many of us. On Ash Wednesday we staged the first Ashes to Ashes cabaret tribute to David Bowie and raised over £6000. We received Charities Commission approval in June 2016 and it's been a great thing that's gone from strength to strength ever since.
What's your involvement?
As we're a small charity with no employees a lot falls to me. From producing the shows, doing the weekly accounts, marketing and PR and the legal papers with our accountant. It's been a really big learning curve.
Who else is part of the team?
I'm supported by an incredible board – Benjamin Louche and Lilly Snatchdragon sit as trustees – who help make the decisions on where our grants go. Dusty Limits is our Patron; he helps us get our message out, and of course gets to sing Ashes to Ashes at our Bowie tributes. It's a small team of dedicated volunteers and ambassadors.
Since 2014 over £65,000 has been raised. You must be incredibly proud? How does that money get shared out?
Very proud. We support St Joseph's Hospice in East London, particularly their child support team, and recently we bought TVs and family beds for the end of life ward. We also give money to Cancer Research and Macmillan for exclusive use in their grant giving pot. The charity means a huge amount to me, especially the work with the hospice – knowing that we've actually improved the lives of young people at perhaps one of the lowest points of their life. The 'elephant kits' we've developed with the child bereavement team and The Fruitfly Collective are being used in the community so children are supported with the death of a loved one. Death is huge for us as adults, so imagine being six years old and losing a parent – the parent who knew how to get hold of the tooth fairy, or how to make your Halloween costume, or how to get rid of the monsters under the bed.
What can we expect from Heroes, Superstars & Idols, and who's on the bill?
It will be an incredible evening with a mind-blowing cast, plus our annual bottle tombola and raffle with jaw-dropping prizes. We've our trustees Benjamin Louche and Lilly Snatchdragon and Patron Dusty Limits, along with Meth, Fringe Wives Club, Keith (Pride's Got Talent Winner 2017), Marnie Scarlet, Zayn Phalic (Drag Idol Finalist 2018) and many, many more.
For those who haven't been to Bethnal Green Working Men's Club, how would you describe it in a short snappy sentence?
Kitsch, cool and perfectly East End.
Who's your ultimate Hero, Superstar and Idol, and why?
This is a huge question! My hero and idol is my mum; life wasn't easy for her but she was my inspiration and gave me my drive and passion. My favourite superstar of course would be David Bowie; I'm not the kind of super-fan who can tell you what was recorded where and by who but the Ashes to Ashes video on Top Of the Pops was a pivotal moment in my life.
Heroes, Superstars and Idols is on Sunday 9 December at Bethnal Green Working Men's Club, 42-46 Pollard Row, London E2 6NB.