Performance and curation duo, FYTA, will be showcasing their acclaimed queer opera ORFEAS2021 for one night only at Whitechapel Gallery on Saturday 24th September as part of the Fringe! Queer Film Festival. This dramatic and futuristic reimagining of Monteverdi's L'Orfeo follows Greece's first gay prime minister, exploring utopian politics in response to the personal loss of Zak Kostopoulos (Zackie Oh) – an LGBT performer to which this year, marks the 4th anniversary of his murder in Athens.
ORFEAS2021 has previously featured in Thessaloniki International Film Festival and Wicked Queer (Boston), and will be available until 29th September on Fringe! Queer Film Fest's platform, which showcases films, arts and events celebrating LGBTIQA+ stories from around the world. With a cast of gods, monsters, queer activists and supernatural leaders, ORFEAS2021 presents a radical post-modern dystopia that targets the links between politics and art.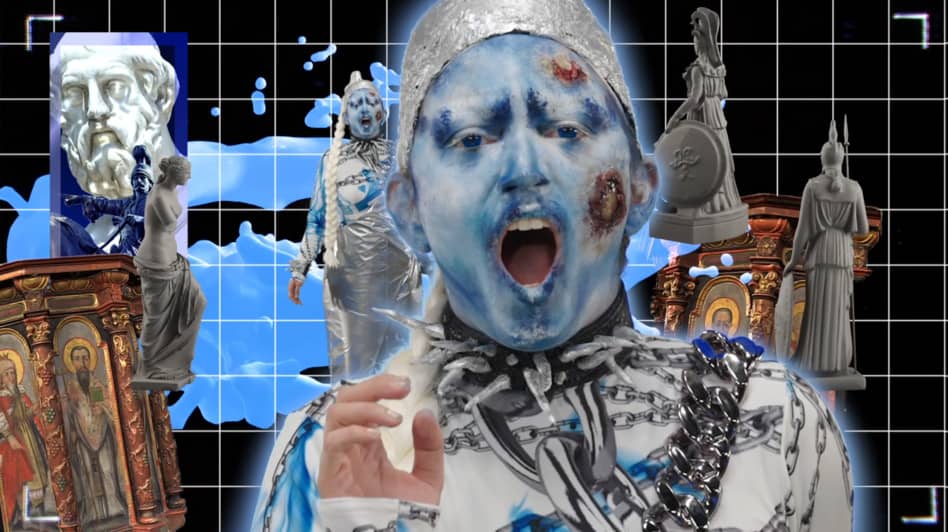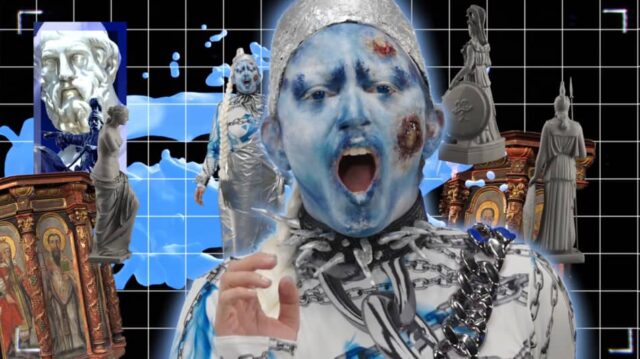 ORFEAS2021 is based on Monteverdi's L'Orfeo and uses typical elements of opera – stylisation, emotional outbursts and gender-bending voice acrobatics – to amplify this classic of the genre with a futuristic twist. This production reworks the original opera and Greek myth through a contemporary lens, drawing on real life events and pitting queer cyber pirates against rainbow- washing 'normies' to create a kaleidoscope of alternative histories and post-truth critique. With a blend of strings, flutes and harpsichord with electronic sounds and amplified instruments, ORFEAS2021 presents a musical universe that transcends conventional understandings of historical periods and genres. This astonishingly visual opera combines a VR aesthetic with 80s-inspired hauntology and queer DIY collage to bring a provocative and moving exploration of melancholy, trauma and despair.
FYTA's Fil leropoulos and Foivos Dousos told QX, "Perhaps when one thinks about queer films today, they might expect a coming-of-age story, a clear political proposition, a life-affirming celebration of love. We are sorry to disappoint. In 2022, when everything is falling apart, we cannot provide a heart- warming crutch to our queer comrades. Our version of queer consciously chooses to be fragmented, contradictory, self-doubting; it chooses to fit nowhere and to ask the most difficult and traumatic questions."
ORFEAS2021 premieres Saturday 24th September 2022, 3pm. Whitechapel Gallery, High St, London E1 7QX
A provocative, timely adaption of the ancient myth, but also a powerful commentary on contemporary Greek society… a visually exciting smorgasbord of imagination – Seen & Heard
All images supplied.