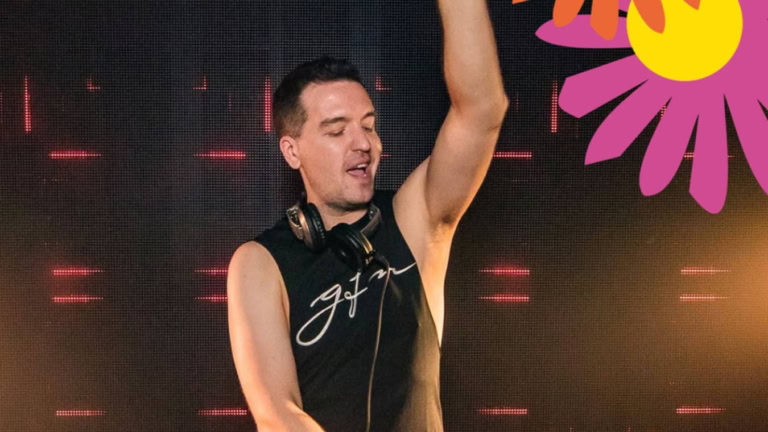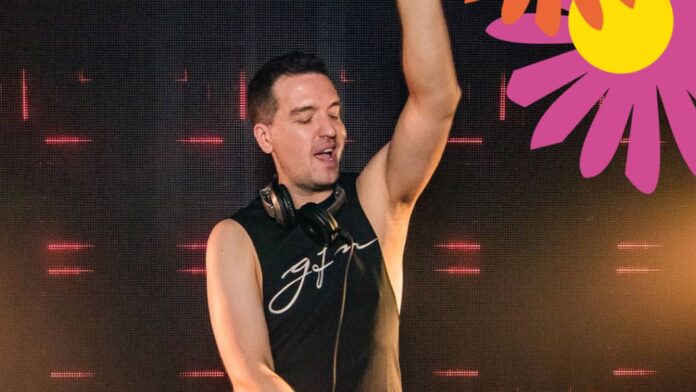 Just days before Christmas 2021 London's queer communities joined forces to search for missing music student and G-A-Y regular Harvey Parker – an urgent search that went viral, reaching the US and Australia within 48 hours.
20 year old music student Harvey had gone to a gig – Little Simz in Brixton – then went on to Heaven's pre-Christmas entertainments. On leaving the club, Harvey's mental health took a turn for the worse: they ended their life shortly after.
As a neurodiverse, queer, non-binary, mixed race, fun-loving young creative, Harvey's identity resonated with so many who shared messages and joined the search to help family and friends to find them.
In the midst of their shock, Harvey's friends started a JustGiving campaign – with only a vague idea of what purpose it might serve, and desperate to have some good come from what remains a horrific outcome for all who knew the London musician.
The Harvey Parker Trust
From that campaign grew the seeds of the Harvey Parker Trust: to commemorate the life and achievements of an astonishing young musician who played four instruments and sang to professional standard, and ensure what Harvey cared for in life continues to be supported by others.
"Harvey was passionate about creativity – truly finding their voice through the instruments they played – but also partying hard – soaking up and throwing shapes to every dance tune that's ever been recorded. It wasn't unusual for them to go to several gigs in one night and end the evening on the dance floor.
Harvey was equally passionate about trans rights, and cared deeply about the impact of marginalisation," Harvey's mother Amanda told QX. "As a beautiful gender fluid young adult Harvey knew from personal experience the challenges some people face daily, just in being their wonderful, creative selves. And it should never be this hard. Harvey found community – and identity – in the queer community, and the creative community. The Trust speaks to both – and will work to improve the mental health wellbeing of both communities – in particular young creatives who experience marginalisation, and who are facing mental health challenge.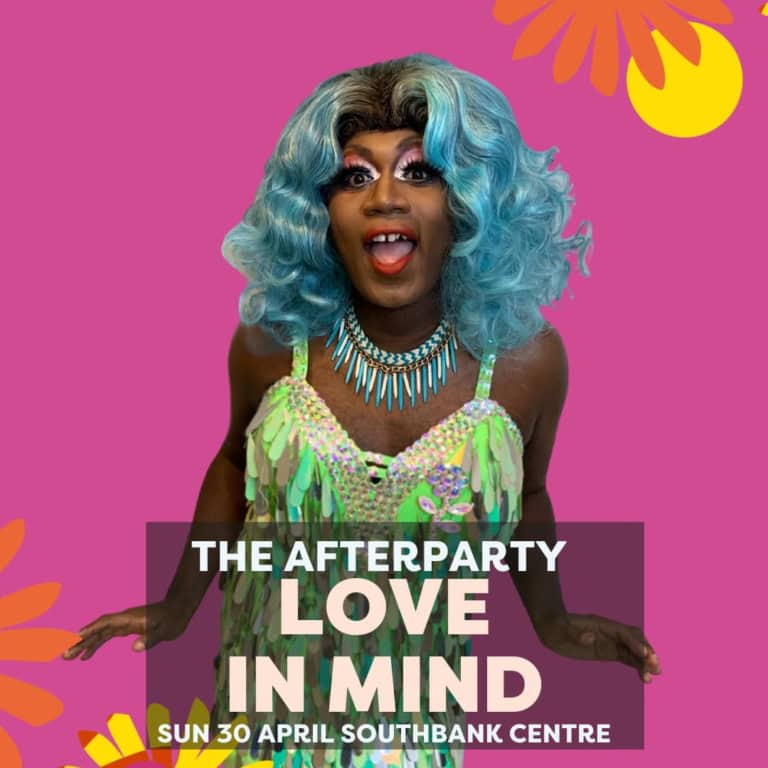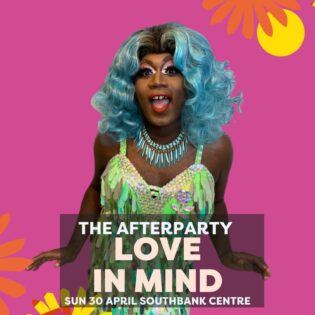 Love in Mind concert
On Sunday April 30th of the next Bank Holiday weekend, the LOVE IN MIND concert and afterparty at the Southbank Centre will bring together a world-class line-up for a spectacular night of music and inspiration to launch the new Harvey Parker Trust, created in memory and celebration of Harvey to support the emotional and mental well-being of marginalised young adults.
Featuring stage and screen star Mark Rylance, Olivier-nominated star of My Son's a Queer Rob Madge, broadcaster-cum-judge Rob Rinder and saxophonist YolanDa Brown, the concert will feature performances from Grammy award-winning Clean Bandit, cellist Sheku Kanneh-Mason, Chineke! Orchestra, Tomorrow's Warriors and many more artists, all connecting to Harvey's talent as a musician and performer and reflective of the diverse lived experience that they represented.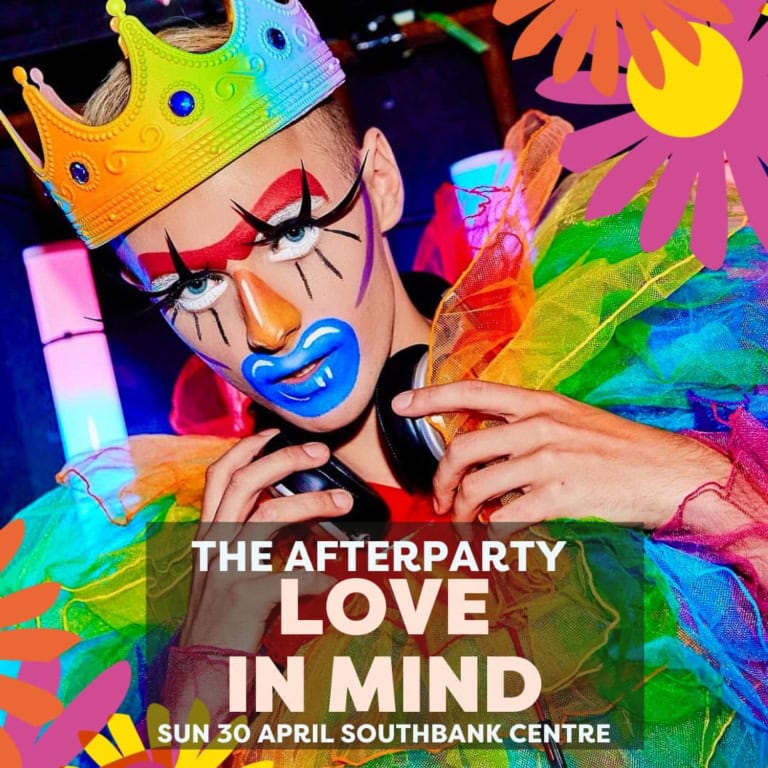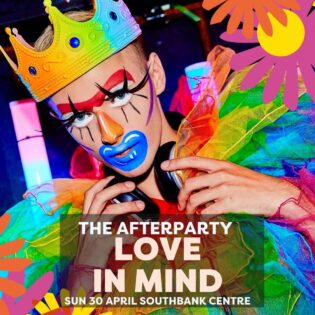 Love in Mind Afterparty with Heaven and G-A-Y
On April 30 Bank Holiday weekend, and taking place at the Southbank Centre immediately after the concert, in partnership with Heaven and G-A-Y, the LOVE IN MIND afterparty will celebrate those who resonate with what the Trust is about – celebrating life, caring for each other.
The fabulous afterparty line-up includes: superstar clubkid Prince Jay Jay, producer Richard Cutmore and DJ Mark Jason on the decks, and live appearances from DeDeLicious, Flesh, Son of a Tutu, Tayris, Ophelia Love, Yshee Black, Coco Couture, Labelle and The Sisters of Shesus.
Amanda, Harvey's mum explains why the night will end with a spectacular showcase of drag talent and a show-stopping roster of the best club tunes presented by an enviable lineup of DJs: "When we found out that we had lost Harvey, the LGBTQ community showed enormous support to Harvey's family and friends – in particular Jeremy and the team at Heaven who really knew Harvey – and I'll always, always be grateful for that compassion. The concert – and the after-party couldn't be more Harvey! The afterparty will be a joyous celebration of queer and neurodiverse creativity, and our chance to make some noise for increased mental health support for young creatives who experience marginalisation. It's more than a thank you, it's a call to arms for us to not just take care of each other but to use all tools at our disposal – fun included – to make sure we take care of our mental health wellbeing, especially those in our midst who are most vulnerable".
The Harvey Parker Trust LOVE IN MIND afterparty is on April 30th at Southbank Centre.
Join us as we put the party in mental health self care.
Book your tickets for the LOVE IN MIND

afterparty

HERE
Book your tickets for the LOVE IN MIND

concert

HERE
Read more about the work of the Harvey Parker Trust: https://www.harveyparkertrust.org/
If you can, please consider a donation to support our work through our JustGiving campaign.