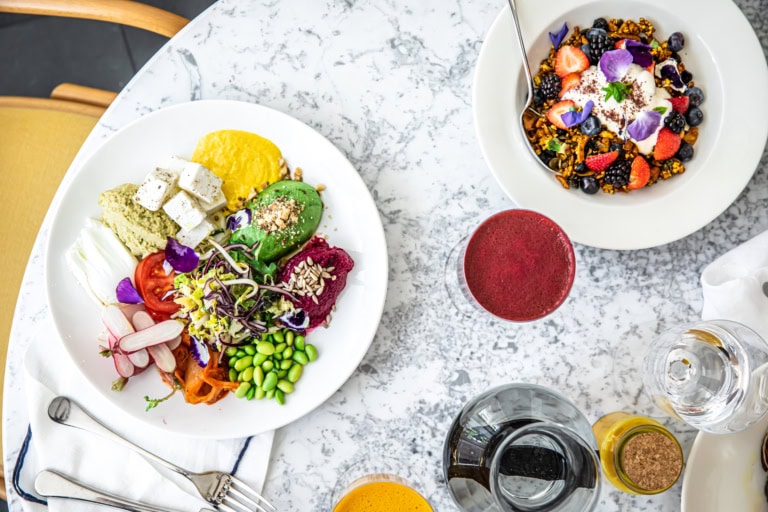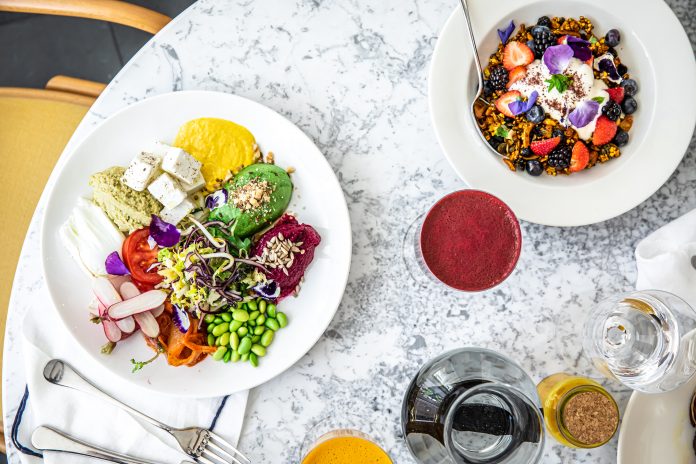 By Ifan Llewelyn
Whisper on the streets around Sloane Square led us to a brand new eatery that had just opened its doors the day before. Always on the lookout for a lunch spot to hit before an afternoon ramble around the Saatchi Gallery on a Saturday, we were eager to see if this place was up to scratch.
LIV Restaurant promised to serve up the lunch-grabbing, flat white-sipping, "yar"-ing West London vibe we were hungry for. Painted a brilliant white with bountiful hanging plants flanking the door and gilding the windowsill, we were sure it wouldn't disappoint.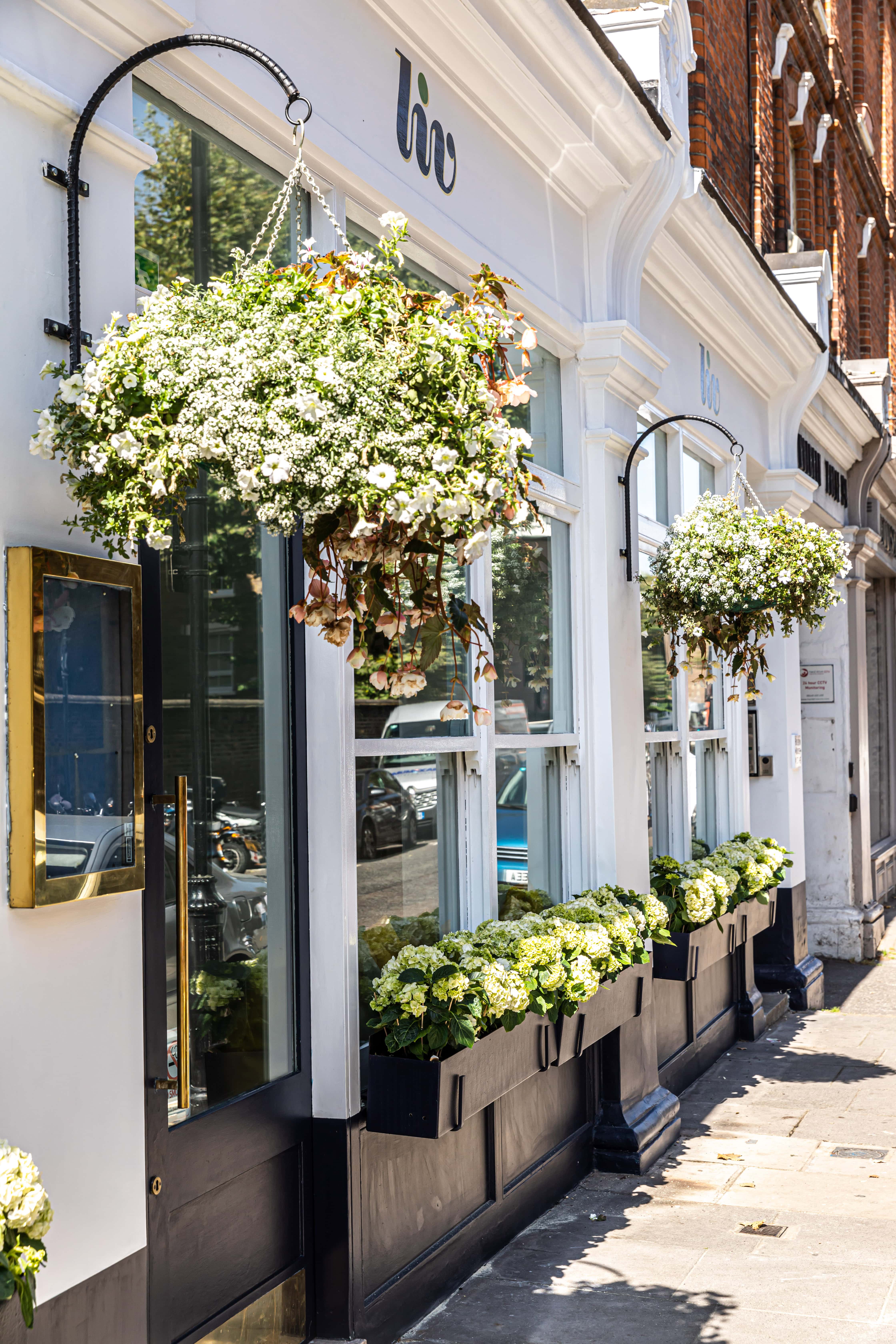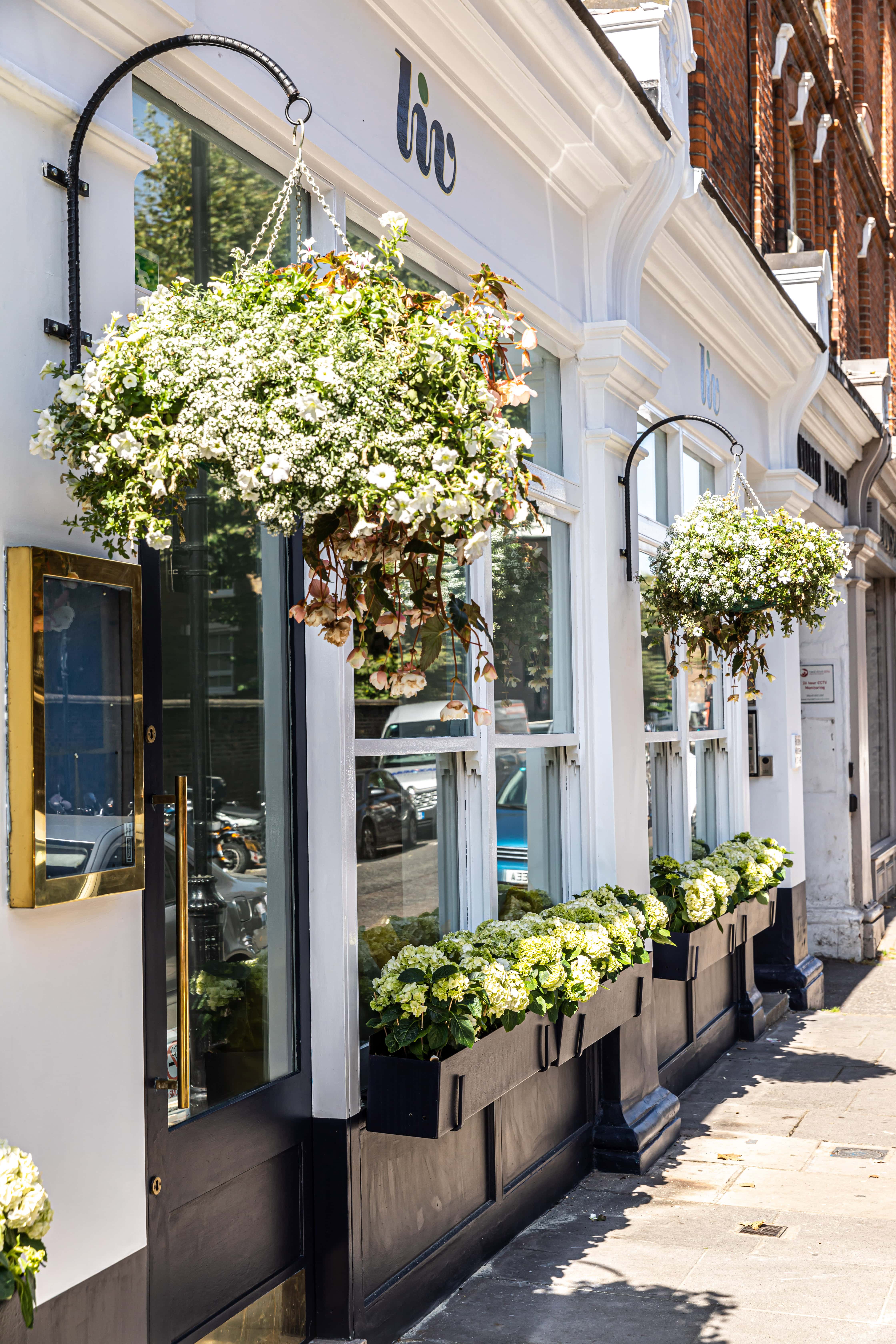 Ahead of a busy afternoon of frantic Fashion Week show-jumping, we stopped by for a light lunch. Their menu of fresh all-day dining comes all the way from Australia, where a more liberal approach to combining flavour is encouraged. The more conventional British brunch items sit right alongside Poke, wagyu beef and red lentil fritters.
We opted for Executive Chef Damien Monley's 7-hour slow cooked lamb salad, accompanied by quinoa, herbs, a dollop of Nan's relish, aioli and spinach. When it comes to salads out of the summer season, all-too-often your plate is bombarded by heavy slices of roasted gourd and an assault of roasted seeds. This dish brings together hearty sprigs of mint and fennel, which delicately bridge the gap between those dainty fresh summer eats and the more carb-heavy winter dishes that often dominate the lunch menu when the cold sets in. The comforting mouthfuls of slow-cooked lamb are livened up by fresh bursts of pomegranate and soft dollops of aioli.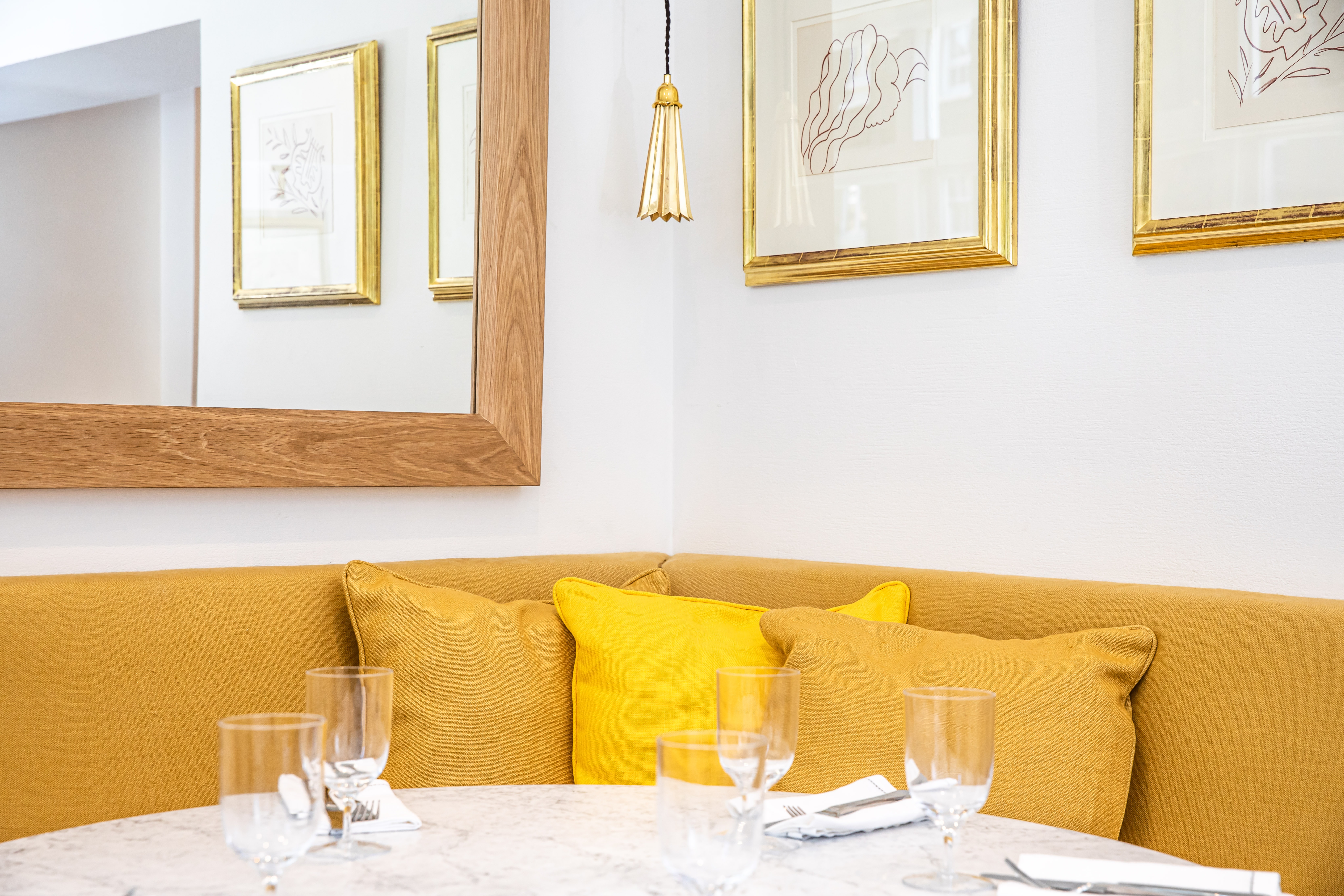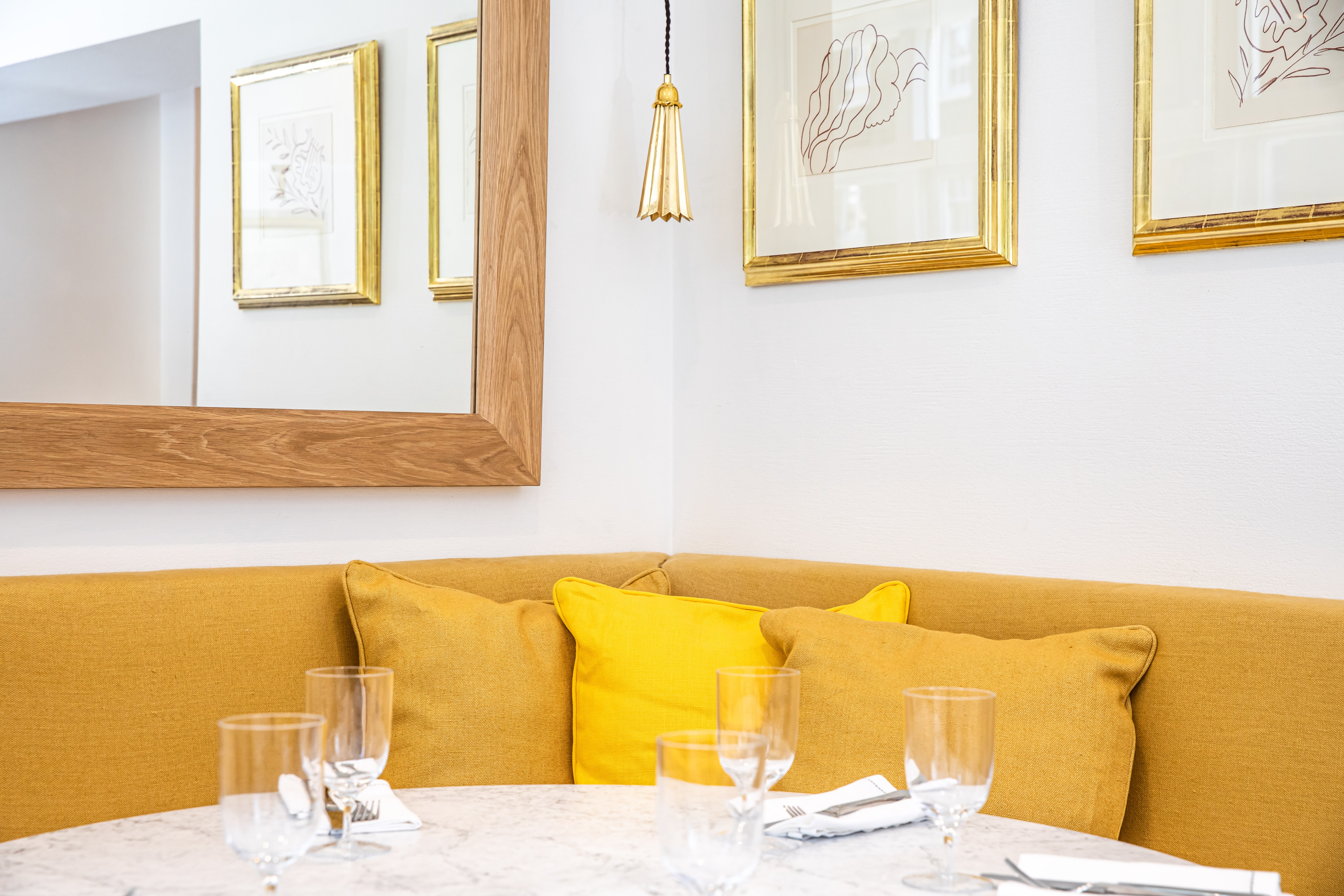 Not stuffed but satisfied, the bright and underrated decor invites you to recline and catch up with your fellow diners. A major draw is the artisanal coffee which includes single-roast from a 100-year-old Neapolitan supplier, which is overseen by LIV's in-house coffee expert who knows is way around a coffee bean. Sipping back and admiring the sun-drenched view of a charming Belgravia side road, flanged by a draping tangle of white flowers, we felt more than ready to get tackling a frantic afternoon.
LIV Restaurant Belgravia, 18 Holbein Place, Belgravia SW1W 8NL. Book your table at LivRestaurant.com.
READ MORE: