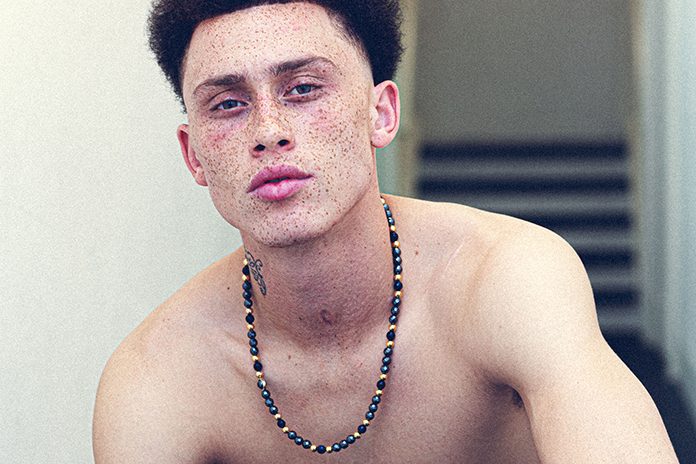 Take a break from the holiday shopping and splash out on some high-quality accessories from Mod N Ice.
---
Baby, it's cold outside. It's easy to get bogged down under a grey sky and become a right old Scrooge. One way to beat those winter blues is by splashing out on something special. It's time to put the Christmas shopping on the back burner and treat yourself. When it comes to getting your hands on something you're truly going to cherish, jewellery is the only way to go.
If you're looking for unique, quality designs with an urban twist then Mod N Ice is the only place you should be heading. Their dedication to keeping things fresh has made them a real player on London's jewellery scene, bringing a new energy to diamond district Hatton Garden. Founded in 2015, they set out to bring a new lease of life to the market that has spent too long turning out the same old pieces. They take pride in their innovative approach to jewellery, creating pieces that are boundary-pushing and sure to grab attention. Mod N Ice are best-known for their Custom Made Service, where nothing is off-limits. Whatever you've got in mind, their team of talented craftsmen are dedicated to creating impeccable, custom-made pieces of art.
When investing in a piece of jewellery, the only way to make it truly unique is to go custom. From a name pendant to something risqué, perhaps a personalised butt plug, there are no boundaries at Mod N Ice. As one of the jewellery quarter's best-kept secrets, they're dedicated to exclusivity, individuality, quality craftsmanship and unique designs. With over 30 years of experience in creating quality pieces, you can trust their in-house team of craftsmen to get it right. Their "You Imagine It, We Create It" makes it the perfect spot to get something that lets you express who you are. It's important to unapologetically shout out who you are, and a killer piece of glittering jewellery is the perfect way to do that. They're all about pushing boundaries, so if there's something particularly 'out there' you're curious about getting created, book yourself an appointment. Let them open your eyes to what's possible.
When looking for something a little more classic, check out their new season collection, the Diamond Meta Bead Collection. Their eye-catching collection of sparkling diamond feature beads and unique semi-precious stones are real show-stoppers. For those nights at the club where you want to catch a handsome stranger's attention, a good piece of jewellery can do exactly that. Choose from their different combinations of stones to get something that suits your style, your colouring or your personality. Perfect for taking your everyday look up your notch or bringing an extra something to your party outfit, this collection does just that.
---
Mod N Ice. Call 020 7242 3873 to Book Your Consultation. Find Out More at ModNIce.com
READ MORE related to Mod N Ice Jewellery This Winter: